Woman Shows Up To Her Own Funeral After Boyfriend's Hitmen Refuse To Kill Her
An Australian court sentenced the boyfriend to nine years for "inciting murder."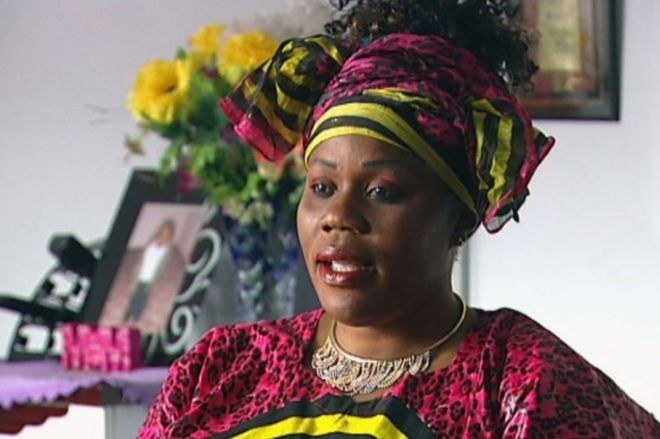 Balenga Kalala was saying goodbye to the last visitors at his partner's funeral when he saw what he thought was a ghost. Noela Rukundo — the mother of his children, the woman people were there to mourn — was standing right outside their house in Melbourne, Australia.
"Surprise!" said Rukundo, according to an interview that aired Friday on the BBC. "I'm still alive!"
Kalala had told his friends and neighbors that Rukundo had died in a terrible accident while visiting relatives in her native Burundi. But on Dec. 11, nearly a year after Rukundo showed up to her own funeral, the Supreme Court of Victoria at Melbourne sentenced Kalala to nine years in prison. The charge: inciting his partner's murder by paying a team of hitmen to take her out.
The hitmen, however, turned out to have more scruples than Kalala anticipated.
The bizarre story began 2004, when Kalala, originally from the Democratic Republic of the Congo, arrived in Australia as a refugee. Court records show that he fled his country after rebels invaded his village, killing his first wife and child. He settled in Melbourne, where he took a job in seafood processing and enrolled in English language classes.
Eventually, he became so good at the language that he started to act as a Swahili translator for his social worker, according to the BBC. It was through that social worker that he met Rukundo. The two fell in love and moved in together. They eventually had three children — plus the five kids Rukundo had from a previous marriage.
The couple lived what Chief Justice Marilyn Warren described in her sentencing statement as "a fairly happy relationship." But then, last January, Rukundo went back to Burundi to attend her stepmother's funeral — and things took a turn for the worse. One of Kalala's friends told him she was seeing another man in Burundi.
There was never any proof, but Kalala became violently jealous. Court records state that on Feb. 17 last year, he got in touch with a friend in Burundi and wired him $3,400 AUD — about $2,400 USD — to have her killed.
So that she wouldn't suspect anything, Kalala stayed in touch with Rukundo as he planned her murder. On the day that she was supposed to be killed, court records show, he called her at her hotel room and suggested to her that she should go for a walk to beat the heat.
The moment Rukundo stepped out of the hotel, she was approached by a man with a gun. He forced her into a car, where he and two others covered her face with a dark hood and drove her away, court records show.
Later that day, the kidnappers removed the hood and told her that her partner had paid them to have her killed. According to the BBC, they even called him on speakerphone to tell him that they had caught her.
"Kill her," Kalala reportedly told the kidnappers over the phone.
The hitmen, however, told Rukundo they were not actually going to kill her, court records state. They said they didn't want to kill a woman and that, since they knew her brother, they didn't really want to harm her.
Court records state that the kidnappers held Rukundo for a few more days. During that time, they called Kalala and told him they had completed the job. They asked for more money, and he wired them another $3,400 AUD, records show.
Kalala, the sentencing papers say, thanked the hitmen and told them they had become "like family" to him.
The kidnappers eventually released Rukundo. They handed her the wire transfer receipts that showed Kalala had paid them, as well as a memory card with the record of their telephone conversations.
With the help of her brother, Rukundo returned to Australia and confronted Kalala at her own funeral. According to court records, Kalala originally denied his involvement in the scheme — but eventually confessed to his church pastor and, later, to the authorities. He was taken to prison on March 2, where he has remained ever since.
Rokundo's troubles, however, were far from over. Court records and her interview with the BBC show that she has faced backlash from her community, many of whom blame her for putting Kalala behind bars.
Rukundo, however, says she is not bothered by the gossip.
"I will stand up like a strong woman," Rukundo told the BBC. "My situation, my past life? That is gone. I'm starting a new life."
Read Kalala's entire sentencing document here
Download PDF