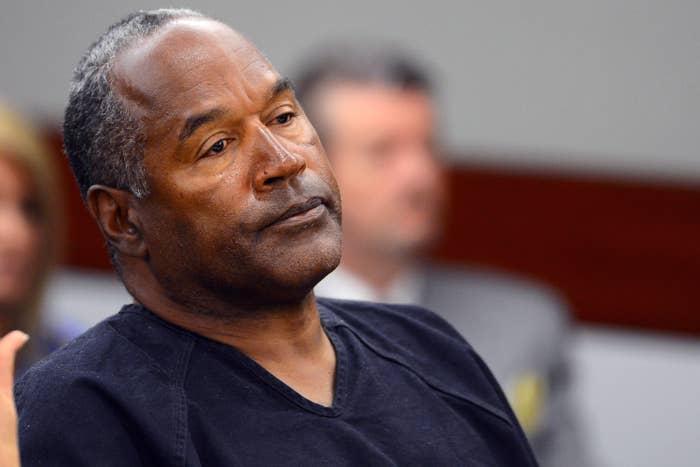 A knife that Los Angeles police on Friday said may have been found on a property that once belonged to O.J. Simpson is inconsistent with the weapon used to kill his former wife and her friend in 1994, according to reports.
Simpson, once one of the most famous football players in the U.S., was acquitted of murder in the stabbing deaths of his ex-wife, Nicole Brown, and her friend, Ron Goldman. However, Simpson is currently in prison on a separate robbery charge.
Simpson's murder trial attracted unprecedented media attention, with prosecutors and the police famously unable to find the murder weapon.
But earlier this year, the Los Angeles Police Department said a retired officer gave his superiors a knife that he said had been given to him by a construction laborer who said he'd worked in the demolition of the Simpson estate.
The officer was identified as George Maycott, 70, his attorney Trent Copeland confirmed to BuzzFeed News. Initial reports indicated Maycott received the knife in the late 1990s from a construction worker who claimed to have been on the crew that demolished Simpson's former mansion.
However, Copeland said Friday that Maycott actually received the knife from a construction or maintenance worker while working a freelance security job in the early 2000s. Though Maycott doesn't know the exact date he was given the knife, Copeland said, it was about four years after he retired from the LAPD in 1998.
Copeland described the weapon as a 5-inch buck knife that appeared to be "just an old dirty, rusted knife" and "did not look like it had been used in a grisly murder."
According to his attorney, Maycott immediately called the nearest police division after receiving the knife. He spoke first with the desk officer, then with another officer who said the case was closed and double jeopardy applied to Simpson.
"There's really nothing we can do," the officer on the phone allegedly said. Maycott does not know who that officer was, Copeland added.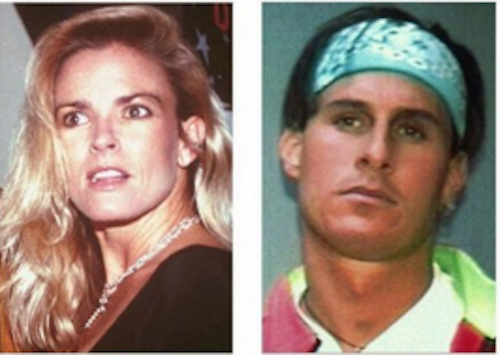 Maycott went home and put the knife in a toolbox, where it stayed for years.
Then, in late January or early February, he went to a police facility to buy a new holster. Around the same time, Maycott had been planning on mounting the knife as a "relic," Copeland said, and so he requested a police identification number for Simpson's case.
"He wanted it because it would have been pretty fun to have the actual DR number," Copeland said, referring to the police identification number. "And he would have that sort of on the plaque."

In the course of requesting the number, Maycott explained the story of the knife and police eventually asked him to turn it in. Copeland said Maycott complied, and police still have the knife in their custody.
Still, the story of the knife and it's possible connection to the Simpson case was met almost immediately with skepticism.
"We need to vet that story," Capt. Andrew Neiman, an LAPD spokesman, told reporters Friday. "We don't yet know if it's accurate. We need to determine if this is evidence, and the only way we can do that is to challenge the people involved as to how this was recovered and who was involved."
Citing unnamed law enforcement sources, NBC and CBS News reported that the knife was inconsistent with the one used in the brutal attack, nor did it appear to have been buried long enough to have been around at the time.
It was also described as a "smaller-bladed utility knife" typically used by construction workers and laborers.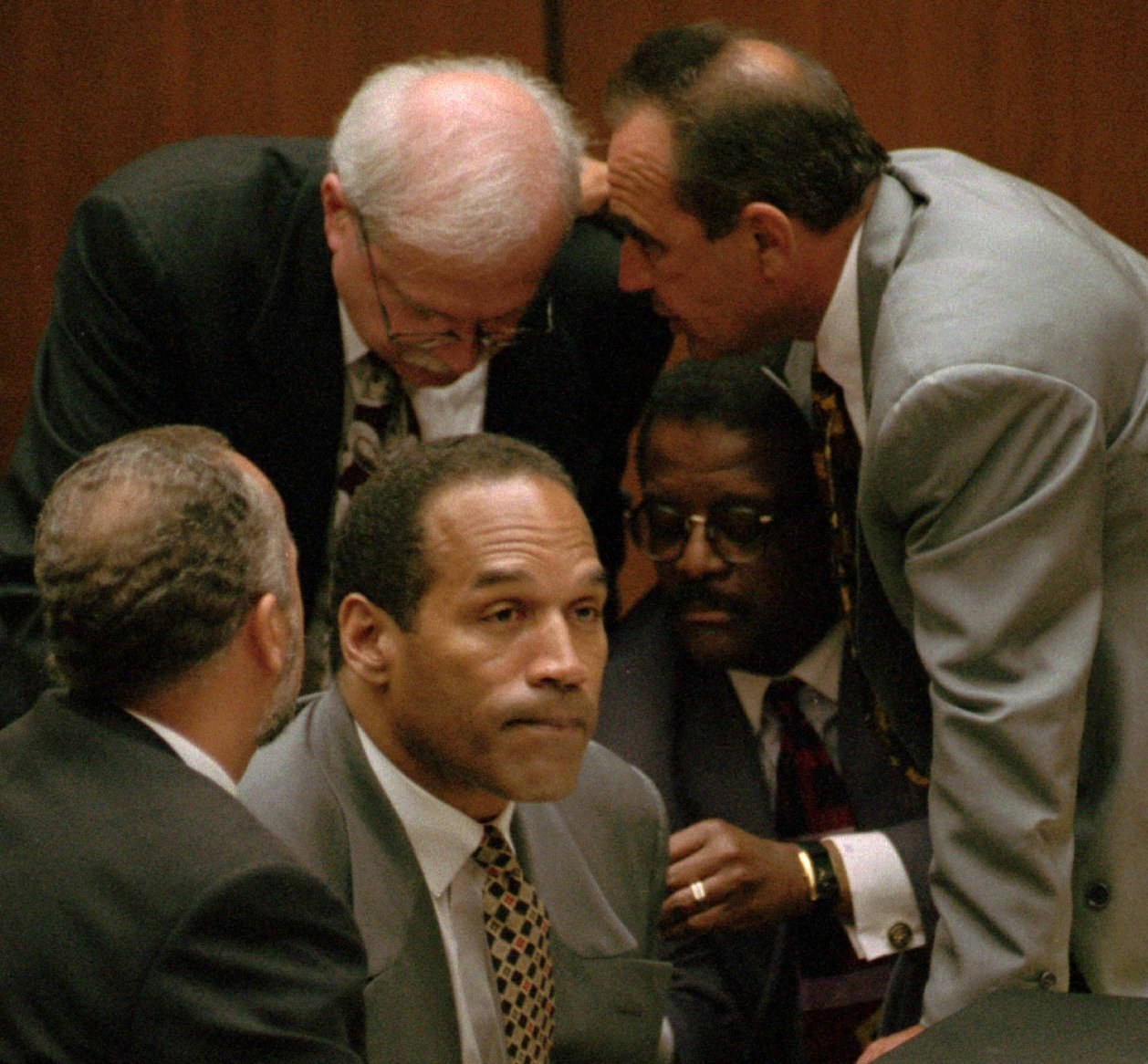 Members of Simpson's legal "dream team" also raised doubts Friday. One of them, Alan Dershowitz, told BuzzFeed News he is suspect about the timing of the alleged discovery given the current run of FX's The People v. O.J. Simpson: An American Crime Story running on FX.
"You have to suspicious of something that is found in the middle of a TV show," he said. "This case blurs the distinction between fiction and reality and it has from the very beginning."
Another "dream team" alum, Carl Douglas, told BuzzFeed News that the story was "ridiculous."
"All of this hysteria has been for nothing," he said. "Everyone should just RELAX, and go back to their normal lives."
Even if something is found on the knife that ties it to the Brown and Goldman killings, the legal principle of double jeopardy prevents prosecutors from retrying Simpson in the case.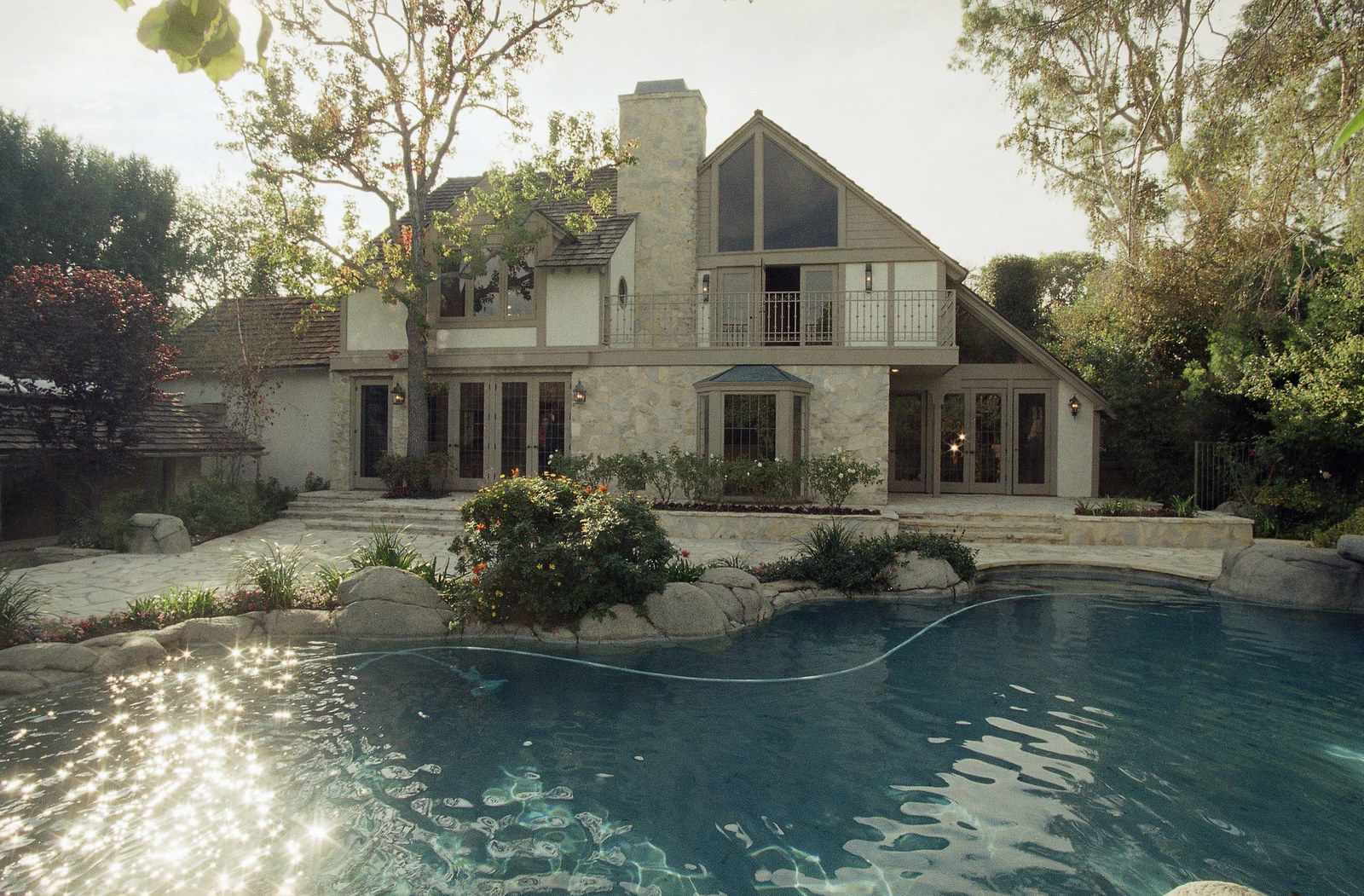 After reports surfaced that the knife turned up during the mansion's demolition, Mike Weber — the owner of the construction company that knocked the building down — also cast doubt on the story, telling The Times he thinks the whole thing is joke.
"No one on my crew found anything," he said. "I give this story no credibility."
Neiman did not identify Maycott by name Friday, but said the officer who received the knife kept it at his home for years before alerting investigators to its existence because he believed the case was closed.
"I would think that an LAPD officer, if this story is accurate, would know that anytime you come into contact with evidence, that you should submit that to investigators," Neiman said.
The officer cannot face administrative sanctions because he is retired, Neiman said. Investigators are trying to decide whether criminal charges are warranted.
Copeland said the ordeal has been "tough" on Maycott, who was trying to do the right thing.
"This is sort of one of those 'no good dead goes unpunished' things," Copeland added.
The LAPD's elite Robbery Homicide Unit is currently testing the knife for serology and DNA traces, Neiman said. He declined to provide a timeline for the investigation.

"You have to look at it a little skeptically because of how it was found and kept," Dershowitz told BuzzFeed News. "There is no record of who found it, where it was kept, who took it, and without that chain of evidence it is unlikely to be usable as evidence. "
The only way the knife turned into the LAPD could be the murder weapon is if it has a serrated blade, which would be consistent with the injuries inflicted in the attack, Dershowitz added.
Prosecutor Marcia Clark demonstrates for the jury how the murders of Nicole Simpson and Ronald Goldman attacked.
"And then the question is, why didn't police find it?" he said. "The LAPD did a terrible job in this case. There was another knife in O.J.'s house. There was a knife that O.J. put behind a mirror in his bedroom. Police ripped his place apart, but didn't find it. We found it and brought it in."
That knife, produced during Simpson's preliminary hearing, was tested and shown to have no signs it had been used in an attack, if at all. The prosecution never called it as evidence in the trial.