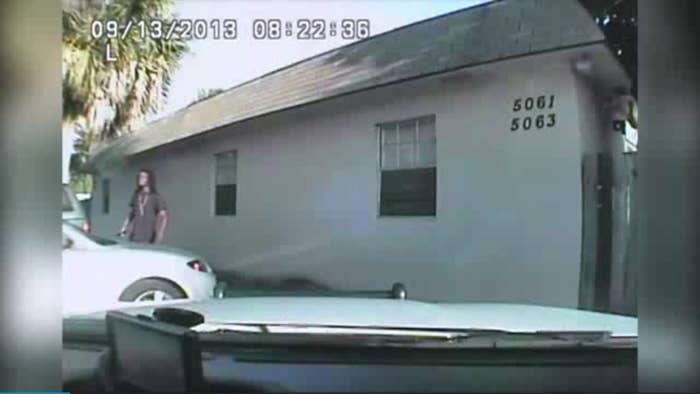 Dontrell Stephens was just 20 in November 2013 when a deputy with the Palm Beach County Sheriff's Office stopped him for allegedly riding his bicycle into traffic and ended up shooting him four times, leaving the unarmed black man paralyzed.

On Wednesday, a federal civil court awarded Dontrell $23.1 million in damages, according to the Associated Press. The payment comes after a jury at U.S. District Court for the Southern District of Florida found that the deputy, Sgt. Adam Lin, violated Stephens' civil rights.
Stpehens and his attorneys filed a lawsuit in May 2014 claiming that Lin's actions were part of a "pattern and practice" of abuse of force and racial discrimination against black people by the Palm Beach County Sheriff.
"This case involves another in a long line of unjustified police shootings," Stephens' attorneys wrote in their original complaint against Lin and the sheriff's office. They also argued that Lin had no probable cause to stop Stephens in the first place.
Lin originally said he shot Stephens after the cyclist reached toward his waistband. But video from the officer's dash cam later called that account into question.
Florida law requires the state legislature to approve awards above $200,000, according to the AP. The defendants are expected to appeal the verdict.