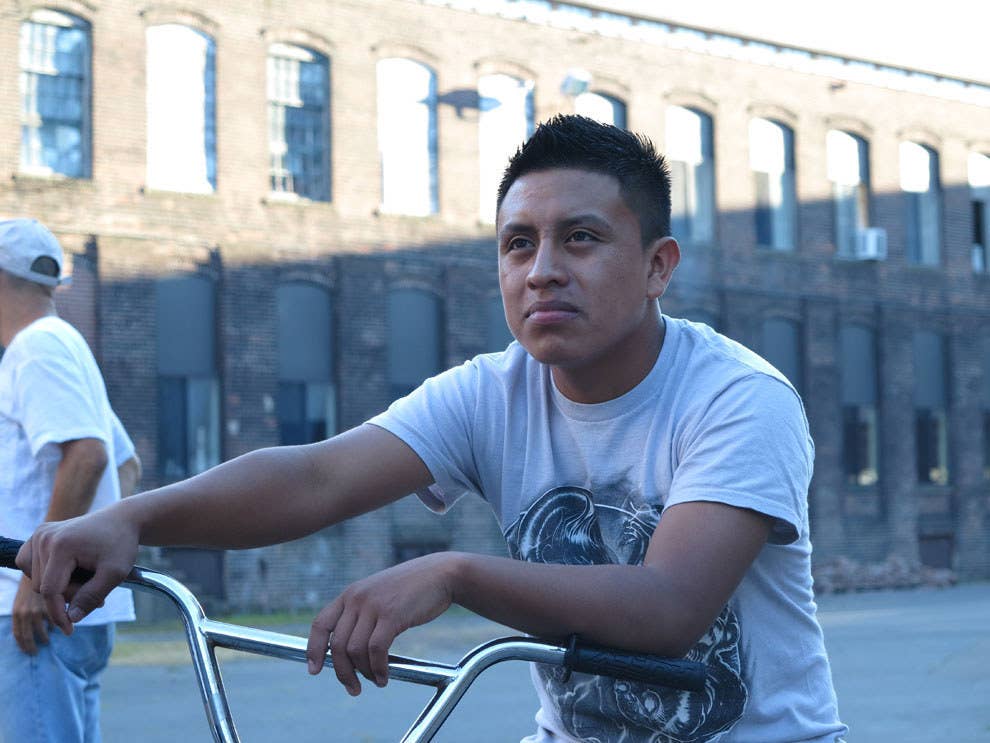 NEW HAVEN — When he finally decided to surrender to the Border Patrol, Luis Miguel was sunburnt and had thorns in his feet. He and his half-sister Anabel, both 16 and from Guatemala, had not had any food or water for more than a day. It was a cloudless April morning in the Texas desert, and they were beginning to worry they would die of thirst.
Hours earlier, Luis Miguel had managed to get enough signal on his cell phone to call his older half-brother, who lives in New Haven, Connecticut, and whom he had never met. Luis Miguel explained that he and his sister had lost touch with the human trafficker to whom they had paid $2,500 to help them cross into the United States. The brother told him to wait a few hours and see if the trafficker came to find them, as he had promised to do. If he didn't, the half-brother said, Luis Miguel and his half-sister should walk until they found a highway, stop a police car, and confess to having crossed the border without papers.
As the sun rose higher into the sky, Luis Miguel said to his sister he thought it was time to try to find the highway. But Anabel disagreed, saying it would be foolish to give up after coming so far. At that point, Luis Miguel told BuzzFeed News, something snapped inside of him.
"Fine," he said to his sister. "You can stay here if you want. I'm going."
Luis Miguel began to walk away in no particular direction. Over the previous few nights, he had tried to stay awake to make sure none of the 22 grown men in their group hurt Anabel, the only woman in their company. But the heat and the hunger had made both of them irritable, and they had been arguing. He walked for some 20 minutes, angry and disoriented, until he heard her running behind him. When she finally caught up, Luis Miguel said, she was crying.
Later that day, Luis Miguel and Anabel stumbled upon a highway. The first car they saw was from the Border Patrol. An officer who spoke Spanish gave them water and took them to a detention facility.
The brother and sister would spend a few weeks in a freezing a cell in Hidalgo and a little over a month in a shelter in Houston. After that, they would be allowed to meet their half-brother in New Haven.
There now, after their long, dangerous journey, the brother and sister aren't receiving assistance from the federal, state, or municipal governments — but instead from a thrown-together band of advocates and activists.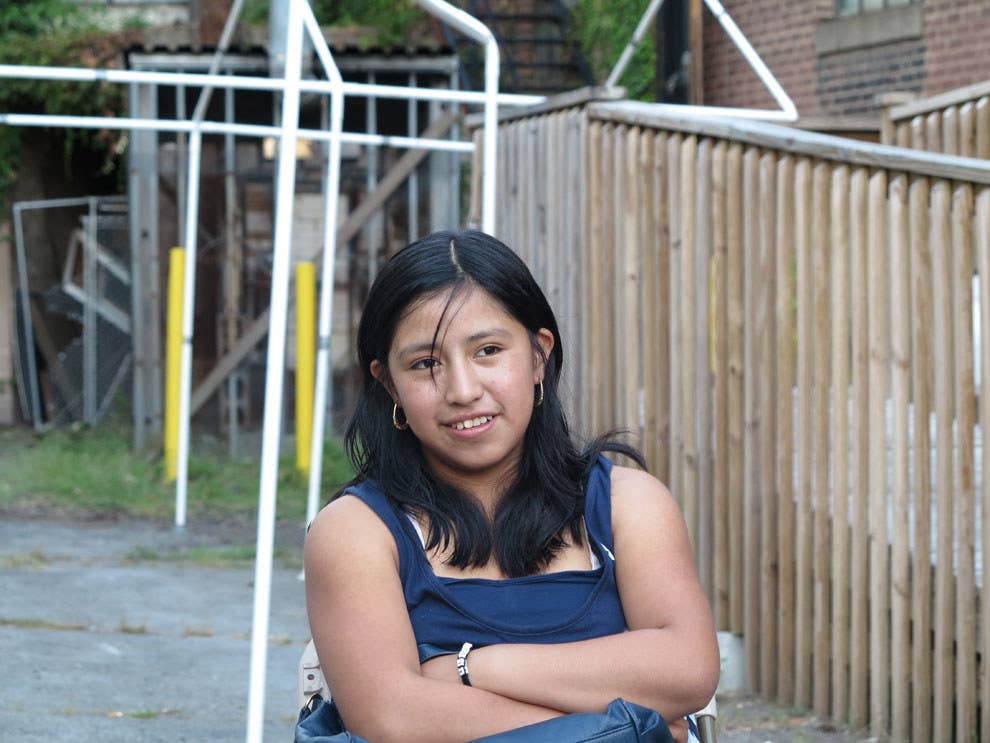 Luis Miguel and Anabel, whose last name BuzzFeed News is withholding at the request of their lawyers and guardians, are two of the more than 60,000 undocumented children who have arrived in the United States in recent months. The arrival of these minors, most of them from violent and impoverished countries in Central America, has reinvigorated the national debate on immigration.
The path that brings children like them to the United States is a long and winding one, determined as much by weather as by the intricacies of U.S. immigration law. Had Luis Miguel and Anabel been Mexican, they would have been deported immediately, left to their own devices at one or another of the towns along the border.
But the teens come from a country that does not have a contiguous border with the United States. This arbitrary fact means their cases are governed by a different set of federal regulations, which dictate that young Guatemalans, unlike their Mexican peers, can be released from detention centers and allowed to stay with friends or relatives while an immigration judge decides their fate. This year, according to the Office of Refugees and Resettlement, the United States has granted this kind of "humanitarian parole" to nearly 40,000 Central American minors.
Much of the conversation surrounding the recently arrived undocumented children has focused on whether the minors should be immediately sent back to their home countries. The Obama administration has quietly pushed for legislation that would expedite the legal procedures to deport the minors — a process that under current laws can take months or even years.
But beyond those questions of principle are many practical, immediate questions that have received less attention. If the undocumented children stay in the United States for an extended period of time — a likely scenario given the current gridlock in Congress — they will need legal representation, health care, education, and housing. The latest border crisis is at its heart a logistical problem of giant proportions: 40,000 minors, perhaps more, who need medical, legal, and psychological assistance, and who are required by law to attend school.
And as the government stands waiting for direction, the task of providing these services has largely fallen to loosely organized civic groups in places like New Haven.

Luis Miguel is short and slight, and wears his thick black hair in the vaguely punk style popular among Latin American soccer players. He speaks an articulate and elegant Spanish full of biblical inflections — and not a single word of English.
He was born in Panicomac, a small village in the highlands of Guatemala. People there speak Kaqchikel, a language of the Maya family, and subsist by cultivating small plots of maize. His father, Luis Miguel told BuzzFeed News, had a drinking problem and another family in a neighboring village, and left Luis Miguel's mother when the boy was very young.
Luis Miguel began working at age 8 to help support his three brothers and sisters. At first, he stayed in school and made money by shining shoes at a restaurant. But when he was 12, his mother fell ill and had to travel to a nearby city for treatment. Luis Miguel then dropped out of school to work at a clothing factory. He was paid by the number of sweaters he made, so he worked 10 to 12 hours a day, six days a week. On a good day, he said, he made the equivalent of $6.
Around the same time, Luis Miguel and his friends began receiving beatings and threats from older teenagers who belonged to local gangs. With 40 homicides per 100,000 inhabitants, Guatemala has twice as many murders per capita as Mexico and eight times as many as the United States. Anibal, a 17-year-old who comes from a village not far from Luis Miguel's and who has been living in Connecticut for a year, told BuzzFeed News that he decided to leave Guatemala after the MS-18 gang doused his uncle with gasoline and burned him alive.
As the beatings and threats grew worse, Luis Miguel began thinking of joining his half-brother in the United States. There, he thought, he would be safe, make more money to help his family, and be able continue his studies. He had also heard rumors, spread by human traffickers who stand to make a small fortune from every migrant they help cross, that once he arrived in America he would be able to get papers.
After much consideration and a four-month trial stint in Chiapas, Mexico, Luis Miguel decided to go for the border. Early one Sunday morning in March, Luis Miguel, Anabel, and their mother took a bus to the Mexico-Guatemala border. They met a trafficker at a park, hugged their mother goodbye, and set out on the month-long journey to Texas.

New Haven is home to Yale University and its $21 billion endowment, but also to a large and struggling Guatemalan community. The presence of that community has meant that the city has received a disproportionate number of Central American asylum seekers — though nobody knows exactly how many. Unidad Latina en Acción, a local advocacy organization, told BuzzFeed News that it was aware of 35 recent Guatemalan arrivals in New Haven, all of them children or young mothers.
That figure may not seem high, but when adjusted for the city's population it is comparable to the number of unaccompanied migrant children released this year to family members in California.
In 2007, New Haven became the first municipality in the country to issue official identification cards irrespective of immigration status, allowing undocumented residents to open bank accounts and access health services. The city has also repeatedly refused federal requests to implement Secure Communities, a policing program that requires local law enforcement officials to verify the immigration status of all detainees, no matter the cause of their arrest.
It comes as no surprise, then, that the administration of New Haven Mayor Toni Harp has loudly expressed its intention to provide services for the unaccompanied children. Late in July, after Gov. Dannel Malloy declined a federal request to house 2,000 children in an empty psychiatric facility in nearby Southbury, Harp convened a meeting of local mayors to discuss ways municipal governments could help find housing for the children, whether in facilities or with foster families.
"The idea was to fund the project with the federal money that would have been used for the Southbury facility," Tomas Reyes, Harp's chief of staff, told BuzzFeed News.
But before the mayors could come up with a concrete proposal, the federal government withdrew its request for housing space in Connecticut. The sudden lack of federal funds severely restricted New Haven's ability to offer help.
The administration, Reyes said, remains committed to assisting the dozens of minors that have already arrived in the city, even if the 2,000 others are never sent to New Haven. He told BuzzFeed News that Harp and other mayors have created a task force to come up with solutions and reach out to local advocacy organizations, but was unable to name any specific programs or actions that the city is planning to undertake to assist the child migrants.
Martha Okafor, New Haven's head community services administrator and the person in charge of the mayoral task force, canceled several scheduled interviews with BuzzFeed News and was unable to comment on the city's efforts to support the undocumented minors.

After saying goodbye to their mother, Luis Miguel and Anabel stayed several days in a crowded safe house in Arriaga, a town in the southern Mexican state of Chiapas. They were waiting for La Bestia, an infamous cargo train that runs north-south across a large swath of the Mexican territory. The train is not designed to carry passengers, and the journey is dangerous.
La Bestia arrived in Arriaga around 4 in the morning. The human traffickers woke Luis Miguel and Anabel and told them to climb on top of the cargo containers and hold on. When the sun came out, the metal containers became almost too hot to touch.
"It was like having burning coals held very close to the face," Luis Miguel told BuzzFeed News. "There were little children all around us, and they all began to cry."
After the train, according to Luis Miguel, the journey became a whirlwind of bus rides and safe houses. The brother and sister inched north one town at a time. On several occasions, Mexican law enforcement officials detained them, demanding bribes and threatening violence.
Finally, nearly a month after they left their village, Luis Miguel and Anabel made it to the border. The traffickers broke up the migrants into several groups of about 25 and introduced them to their guides: teenagers just a few years older than Luis Miguel. The boy who was assigned to Luis Miguel and Anabel's group, Luis Miguel said, was clearly on drugs.
Late one night in mid-April, the teenage guide took Luis Miguel, Anabel, and 20 other migrants — all but one of them adult men — into the desert. They crossed the Rio Grande on an inflatable raft. The moment they got to the other side of the river, Luis Miguel said, the guide told the migrants to run as fast as they could away from the river. They ran for almost five hours, with Luis Miguel and Anabel struggling to keep up.
Then, when they reached a small wooded area, the guide told the group they were stopping for the night.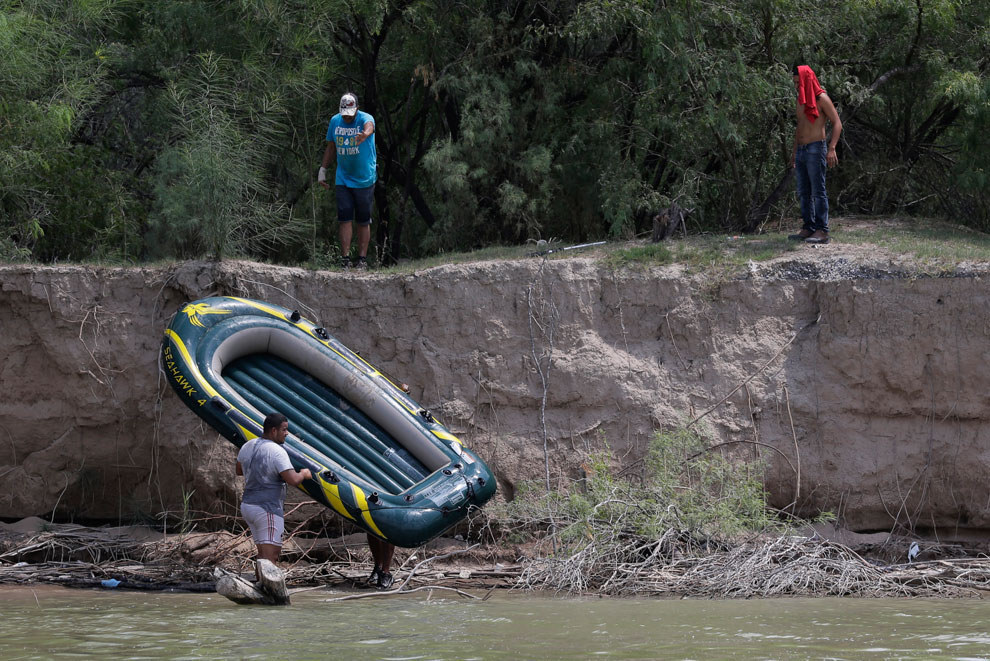 On a recent afternoon, Unidad Latina en Accion, the New Haven advocacy organization, held an open meeting for volunteers who wish to help the children access the services they need. Among the 20 or so people who showed up were college professors, Planned Parenthood organizers, public school teachers, a retired social worker, and an elderly former priest.
"People keep sending us clothes," said Megan Fountain, an organizer for ULA. "But what we actually need is people. Lawyers, psychologists, doctors, and people who can speak Spanish and drive a car."
Under current law, undocumented minors who are released from detention cease to be the charge of the federal government and are placed in the custody of their relatives, which means the government is no longer responsible for their wellbeing. But these relatives, many of them also undocumented, are often not in a position to provide the support that children require.
Immigration and school authorities provide legal and enrollment materials in Spanish, but many adults in New Haven's Guatemalan community are illiterate, or speak an indigenous language better than Spanish. The minors also have to attend frequent sessions at immigration court. The closest immigration court is an hour away in Hartford, the state capital, and very few of New Haven's undocumented Guatemalans have access to a car.
The burden of translating documents, filling out forms, driving cars, finding doctors, and locating lawyers has fallen to volunteer advocacy groups. In New Haven, ULA has taken the lead.
The volunteers who showed up at the meeting, Fountain said, will be paired up with a child or young mother. They will drive their assigned children to court and act as advocates in case the staff doesn't speak Spanish. They will help the children enroll in public school. They will fill out applications for Medicare even though they know they will be denied, because Yale-New Haven Hospital will only provide care on a sliding scale to those who can prove that they do not qualify for government benefits.
"We are not a charity, we are a solidarity organization," John Jairo Lugo, another organizer with ULA, told BuzzFeed News. "But nobody else is helping these kids, so we have to step up to the task."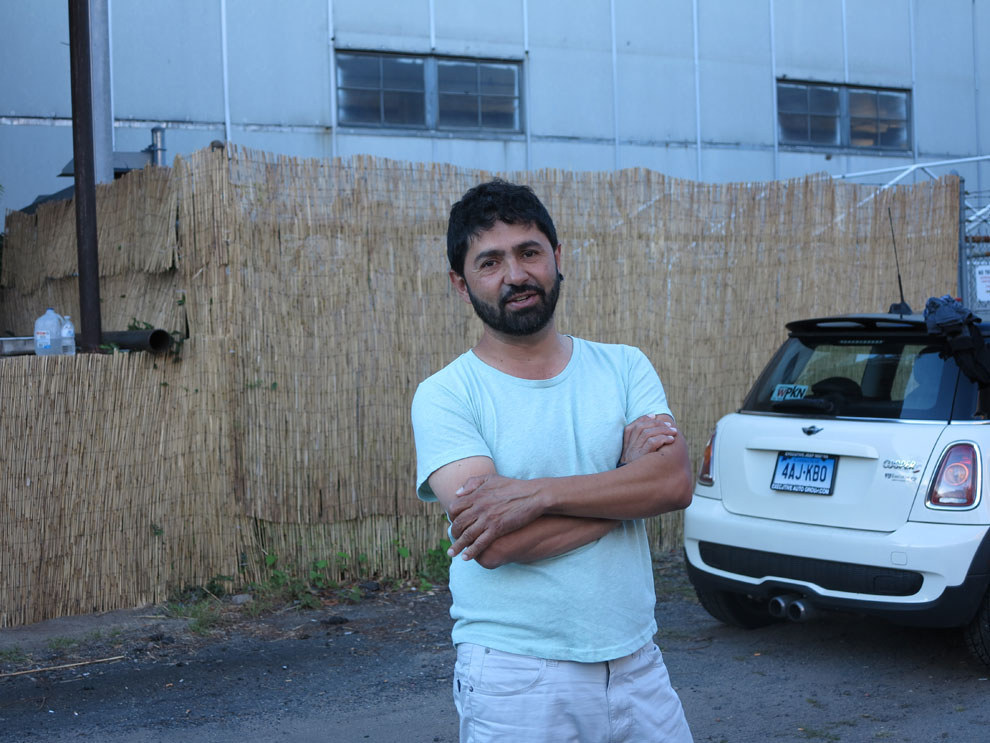 The day after Luis Miguel and Anabel's group crossed the border — or perhaps two days later: Luis Miguel has trouble remembering how many days he spent in the desert — the migrants heard an ominous sound coming from the sky. Luis Miguel looked up and saw what he thought was an airplane, but was possibly an unmanned drone operated by the Border Patrol. Whatever it was, it sent the migrants running in all directions. In the ensuing confusion, the group broke up. Luis Miguel, Anabel, and seven other migrants were separated from the guide.
The migrants spoke with the trafficker on the phone a few times. Each time, the guide said he was coming to meet them, and each time he failed to show. Since the migrants had no water, they headed in what they thought was the direction of the highway to try to find a gas station or a good Samaritan. After walking for a day, they saw what they thought was a lake. But when they got closer, they realized it was the Rio Grande.
They had been walking in circles.
The older migrants then decided to leave Luis Miguel, Anabel, and a third teenager behind. The three teens wandered for another day. They eventually found a large vegetable field, Luis Miguel said, and rushed to drink from the small puddles along the furrows. But the water tasted of chemicals, and they couldn't drink it.
It was the next morning that Luis Miguel and Anabel called their half-brother and decided to surrender to the Border Patrol.

Undocumented children released from detention enter immediately into deportation proceedings. Yet whether they are actually sent back to their home countries depends on a long and convoluted process, during which minors are given a chance to show that they qualify for some kind of legal protection.
The most well-known of these protections is asylum, which requires the petitioner to convince an immigration court that they have a "credible fear" that their rights will be violated if they return home. That fear must be based on the petitioner's belonging to a specific group suffering persecution — a religion or a political party, for example.
This makes applying for asylum very difficult. Were Luis Miguel and his sister deported, the teenagers would almost certainly face dangers. But those dangers are not tied to their membership in a persecuted group — unless all Guatemalans are considered one. It is extremely rare for the United States to grant asylum to people from Guatemala and neighboring countries. According to the Department of Homeland security, only 8% of the nearly 30,000 people who were granted asylum in 2012 came from South and Central America.
But undocumented children have another legal option to attempt to stop their deportation. The Special Juvenile Immigrant Status is a little-known visa granted to foreign minors who can demonstrate that they have been abandoned, abused, or otherwise neglected by one or both of their parents. Luis Miguel and Anabel, who were abandoned by their father, are both in the process of applying for it.
The brother and sister are being represented by Danielle Robison and Yazmin Rodriguez, two attorneys based in Bridgeport, Connecticut. Their law firm, Esperanza Law, specializes in counseling undocumented immigrants, especially children. It operates on a "low-bono" model, charging sliding fees based on what clients can pay.
In a phone interview with BuzzFeed News, Robinson said the Special Juvenile visa is often a much better option for undocumented children than asylum. In their experience, most of the children who apply for it get approved.
The problem, Robinson explained, is that finding lawyers who are willing and able to help children apply for the visa proves difficult. The application process is long, usually taking over a year. It is also extremely time consuming — the attorney needs to record lengthy declarations by their client and the client's caretakers. Since undocumented children tend to be poor, lawyers stand to gain very little from taking on such cases.
Yet Robinson and Rodriguez remain optimistic. A person eligible for a Special Juvenile visa becomes eligible to apply for lawful permanent residency.
"These children have a good chance of getting a green card," Robison said. "It's a real life-changer for them."

On a recent summer evening, Luis Miguel sat down for dinner at one of New Haven's famous pizza restaurants. As he devoured slice after slice, he spoke about the girlfriend he'd left behind in Guatemala, and the one he had met in New Haven. He also said that he was both nervous and excited to start school.
"I don't know what American kids are going to be like," he said, "and I'm a little worried about having class in English."
On the taxi ride back to the clapboard house in Fair Haven where he lives with his half-brother, Luis Miguel spoke of his religious faith. He said he had been a devout Christian since as far back as he could remember, and that he used to play drums at the Evangelical congregation in Panicomac. When he was crossing the desert, he said, the traffickers told him to leave everything behind, but he disobeyed and brought along his Bible.
Asked if he has a favorite passage, as the car pulled up, he answered without hesitation.
"Psalm 91," he said. "You will not fear the terror of night, nor the arrow that flies by day, nor the pestilence that stalks in the darkness, nor the plague that destroys at midday."
Luis Miguel got out of the car and walked into the house, and a few moments later a light went off on the third floor.
Correction: An earlier version of this article mistakenly stated that child migrants in New Haven have to attend bi-weekly check-ins at the Hartford offices of a private company contracted by the Department of Homeland Security to run its alternatives to detention program. Minors are never enrolled in such programs; the children go to Hartford to attend court.