Drinking Water Ban Lifted In Northwest Ohio After New Tests Come Back Clean
Update: After a three-day ban, the water for hundreds of thousands of Ohio residents is safe to drink, Toledo Mayor Michael Collins says.
Updated — Aug. 4, 10 a.m.
The city of Toledo, Ohio, ordered its residents not to drink tap water on Saturday and declared a state of emergency after toxins were found in samples taken from a treatment plant, the Toledo Blade reported.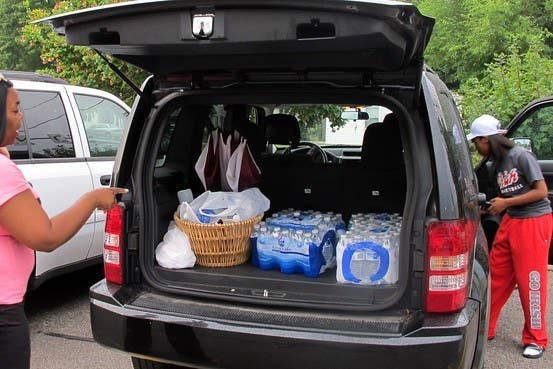 The drinking ban could affect up to half a million people in the greater Toledo area, which includes several suburbs that extend to southeastern Michigan.
The Associated Press reported that city residents were forming long lines to buy bottled water, with several stores running out of supplies just hours after the advisory was issued. Officials warned residents not to boil the water because that only could make the toxin more concentrated.
The Ohio National Guard has been delivering bottled water and using water purification systems.
Toledo Mayor D. Michael Collins Monday EPA test results are "too close for my comfort."
Collins said early Monday that while the EPA test results deemed Toledo water toxin levels safe, the water ban is going to remain in place for now. "I'm not going to make a decision to expose this city until I can feel I can put my head on a pillow and be comfortable with my decision," he said.
Ohio Governor John Kasich on Saturday declared a state of emergency in response to the crisis, according to the AP. The declaration will allow the state to send water supplies to Toledo.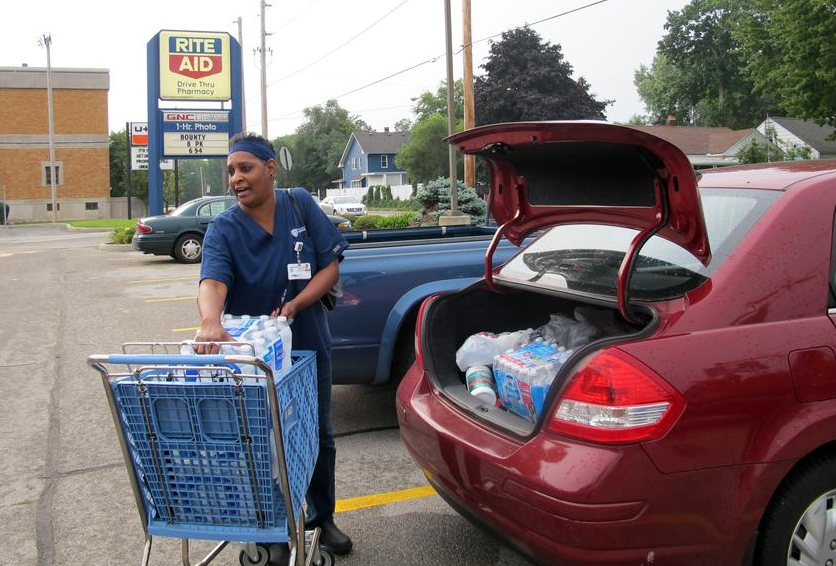 The toxins, which originated in a sudden bloom of harmful algae in Lake Erie, were found at the Collins Park water treatment plant.
Harmful algae blooms occur when fertilizers and other chemicals raise the levels of nitrogen and phosphorous in rivers and lakes, reported the Wall Street Journal.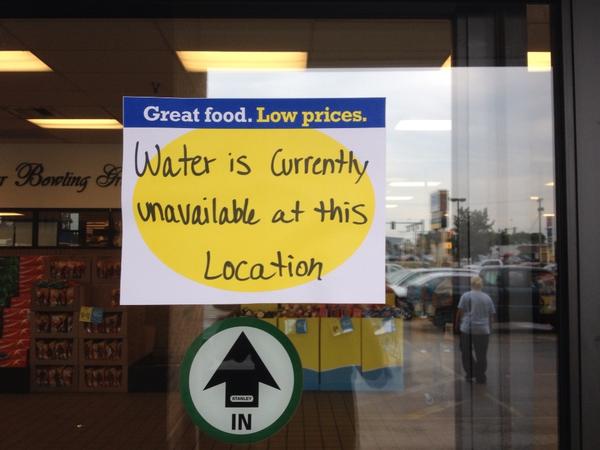 Some residents took to Twitter to post photos showing the empty water shelves at their grocery stores using the hashtag #EmptyGlassCity.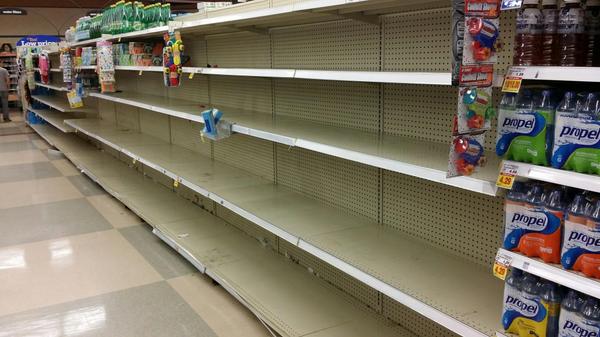 And others made light of the situation.
A sample of water was brought via helicopter to Cincinnati's Environmental Protection Agency for testing, said Dr. David Grossman, director of the Toledo-Lucas County Health Department, with results expected to be returned as early as today.
UPDATE: Mayor Collins announced Monday morning that the ban has been lifted after new tests came back clean.