Top New York Judge Wants Courts To Supervise Grand Juries That Investigate Cops
The proposal would allow judges to oversee proceedings now dominated by prosecutors. The statement comes at a time of renewed debate over the fairness of grand juries after they declined to indict two white police officers who killed unarmed black men.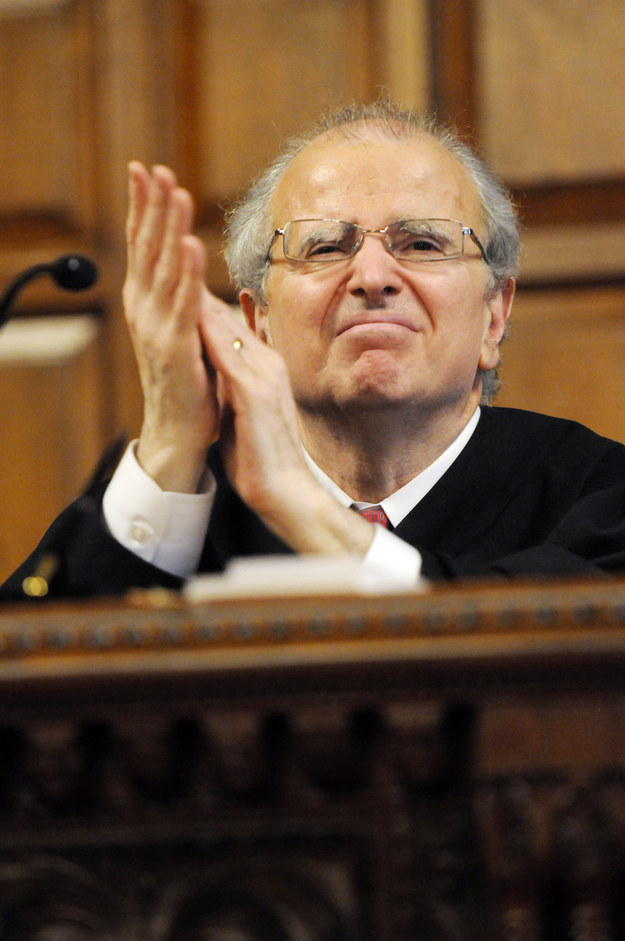 NEW YORK — The top judge in New York state announced Tuesday that he will ask the state legislature to allow judges to supervise grand juries charged with investigating police officers accused of homicide.
Jonathan Lippman, the chief judge of the New York Court of Appeals, made the announcement during his annual address in Albany, Reuters reported.
His comments come in the wake of renewed scrutiny of the criminal justice system after grand juries in New York and Missouri declined to indict two white police officers who killed unarmed black men last year.
Grand juries are groups of randomly selected citizens charged with deciding whether to charge a suspect with a crime. They are convened by a prosecutor — usually a district attorney — and meet under strict secrecy, ostensibly to protect the identity of witnesses and to prevent people accused of crimes from taking revenge on those who indict them.
Judges are not typically involved in grand jury proceedings, except as advisors to jurors. That gives prosecutors a great deal of control over the investigation and deliberations that eventually lead to a decision whether to indict. Lippman's proposal would allow judges to block evidence they decide is inadmissible, question witnesses, and release documents detailing grand jury proceedings when the case is of public interest, Reuters reported.
Critics of the current system say that prosecutors — who typically work closely with law enforcement officers in everyday criminal investigations — are not in a position to objectively evaluate accusations against police officers.
"Our grand jury system is stuck in the time of the Magna Carta, and I applaud Judge Lippman's proposal today to reform our antiquated process," New York City Public Advocate Letitia James said in a statement. "We will now be able to shine a light on the most egregious cases. The secrecy that currently exists in the grand jury system breeds suspicion, and Judge Lippman is right to rid our system of these shadows."
Supporters argue that police officers are also citizens and should not receive different treatment than any other person accused of a crime.
"Judges already have the authority to alter any ruling that they find does not meet the requirements of law, making the suggested legislation unnecessary," Pat Lynch, the president of the Patrolmen's Benevolent Association, the largest police union in New York City, told BuzzFeed News. "The rule of law should apply evenly and fairly to all without exception. There should not be a separate system of justice for police officers."
Lippman's suggestion is not the first attempt to reform New York's grand jury system in recent months.
Earlier this year, Gov. Andrew Cuomo announced plans to appoint an independent monitor to review cases in which grand juries decline to charge cops. The monitor would have the ability to name a special prosecutor in certain cases.
Two weeks ago, the New York Civil Liberties Union and other advocacy organizations banded with the New York Post to ask a Staten Island judge to release grand jury minutes pertaining to the case of Eric Garner — one of several black men killed by police last year.
The district attorneys for Manhattan and Brooklyn, who have in the past supported efforts to reform the grand jury system, did not immediately respond to a request for comment. The Staten Island district attorney, who presided over the grand jury that declined to indict Garner, also did not respond to requests for comment.