The Sedative Bill Cosby Procured For Sex Was Banned In The '80s
The illicit use of quaaludes — once a popular party drug that became known as the "thigh opener" — has been steadily declining ever since.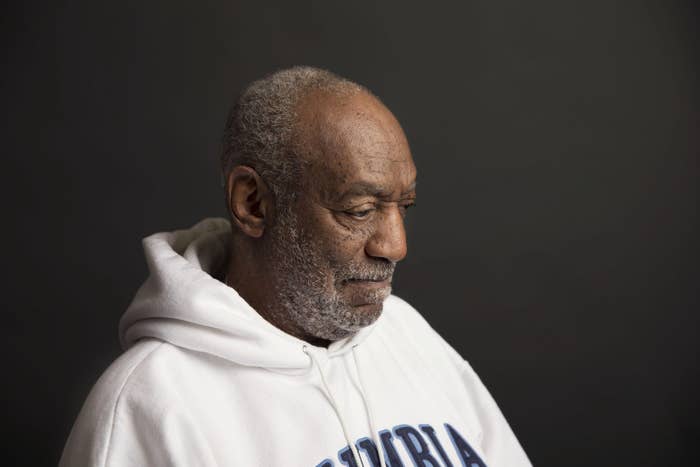 Quaaludes — the powerful sedatives that Bill Cosby admitted to giving women he wanted to have sex with — have had a long boom-and-bust history in the U.S., and their popularity continues to wane.
Banned in the U.S. in the 1980s after they were put in the same category as heroin, quaaludes got their start as a popular prescription to treat anxiety and insomnia, with effects akin to modern day Xanax.
A contraction of "quiet interlude," the drug quickly gained a reputation for its ability to also boost a person's libido, earning the pill such nicknames as "the love drug" and "thigh opener."
Although methaqualone was first synthesized in India in the early 1950s, quaaludes were not sold in the United States until 1965, when William H. Rohrer's pharmaceutical company brought them stateside, where they quickly became one of the most popular tranquilizers. Doctors prescribed them to tens thousands of people — many of them housewives — to treat problems ranging from insomnia to anxiety.
"It's the pill in the 'Take a pill and lie down' directive thousands of Don Drapers gave their Bettys," Angela Serratore wrote in the Paris Review.
But in the late 1960s and early 70s, the drug also acquired a significant underground popularity, in part because of its aphrodisiac effects. Quaaludes became a fixture of clubs and glam rock concerts.
Recreational use of the drug also plays an important role in literature, such as Bret Easton Ellis' novel Less Than Zero and Jordan Belfort's memoir-turned-movie, The Wolf of Wall Street. And musicians ranging from David Bowie to Pink Floyd and the Dead Kennedys wrote odes to quaaludes.
The drug, however, was also used for darker purposes. Methaqualone's unique combination of effects meant it could also be used as an aid to sexual assault.
According to grand jury transcripts obtained by ABC News, director Roman Polanski was accused of spiking 13-year-old Samantha Geimer's champagne with part of a quaalude before sexually assaulting her.
Concerns about growing illegal use of the drug pushed the U.S. to criminalize the substance. And by 1981, the Drug Enforcement Administration had outlawed domestic production of the drug.
In 1983, the DEA classified quaaludes as a Schedule I substance — the same classification as heroin and other illegal drugs with no recognized medical uses. But it can still be procured on the black market.

In a 2005 deposition, Cosby admitted that he obtained quaaludes with the intent of giving them to women he wanted to have sex with, according to court records unsealed on Monday.
"I give her quaaludes. We then have sex," Cosby said under questioning by the plaintiff's lawyer.

Cosby's attorneys had reportedly sought to keep the records sealed, arguing that they would be embarrassing.

Although it is still possible to illegally get quaaludes in the U.S., the pills are increasingly rare as they fall out of favor with younger generations. As of 2004, only one in every 25 people who admitted to trying quaaludes was younger than 25, according to a government survey.

Methaqualone, meanwhile, is still produced in South Africa, where it remains "a serious public health problem," according to the National Institutes of Health.
Cocaine is currently a Schedule II drug. A previous version of this article mistakenly referred to the drug as a Schedule I substance, the same as Quaaludes and heroin.