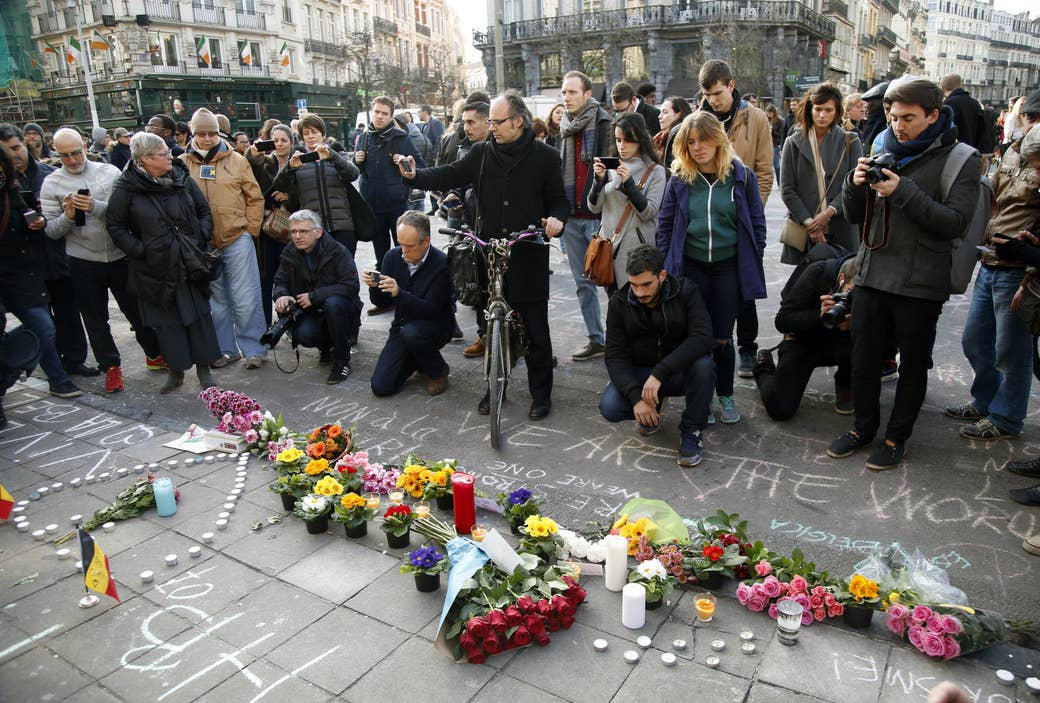 Michel Mpoy, a 65-year-old Congolese immigrant, was making his way to the Brussels Airport to welcome a good friend due to arrive from the Democratic Republic of the Congo.

Shortly after 8 a.m. local time, Mpoy heard a loud bang. A cloud of smoke filled the area, he told the AFP. Then there were terrifying screams and the thrumming sounds of hundreds of people starting to run at the same time, some wheeling their suitcases. "It was a stampede," he said.
ISIS has claimed responsibility for a coordinated terror attack in Brussels, Belgium, on Tuesday, detonating an explosive in the city's heart on a crowded rush-hour subway train and setting off dual suicide bombs near the departures lounge of the busy international airport. The attacks killed at least 31 and injured dozens more.
There was a second blast as well. Amid the chaos, windows shattered, pipes broke, and blood pooled. Frédéric Van Leeuw, Belgium's top federal prosecutor, later said that the two explosions had "probably" come from suicide belts.
"It was atrocious. The ceilings collapsed," Zach Mouzoun, who had just flown in from Geneva, told BFM television. "There was blood everywhere, injured people, bags everywhere."
"We were walking in the debris. It was a war scene."
About an hour later, Alexandre Brans, 32, was at the Maelbeek metro station — steps away from the European Union's headquarters — when he heard "a really loud explosion" as the subway pulled away, he told AP. The explosion went off in the second car of a three-car train just as it was leaving the station, with shrapnel bursting into the platform, television station RTBF reported.
Above ground, Brans wiped blood from his face and saw other people's clothes singed. Emergency personnel carried people away in stretchers.
"It was panic everywhere," Brans said. "There were a lot of people in the metro."
Footage from a separate train that was stopped due to the blast showed people climbing down a ladder onto the dark tracks and walking to safety through the subway tunnel.
"We felt a small blast of air and we heard some thudding in the distance," Evan Lamos told the AP.
"This is war, there's no way to describe it," Pierre Meys, a spokesperson for the Brussels fire department, told public radio station RTBF from the Maelbeek station. "Everything has been torn to pieces, everything is destroyed. In 40 years on the job, this is the worst I've ever seen."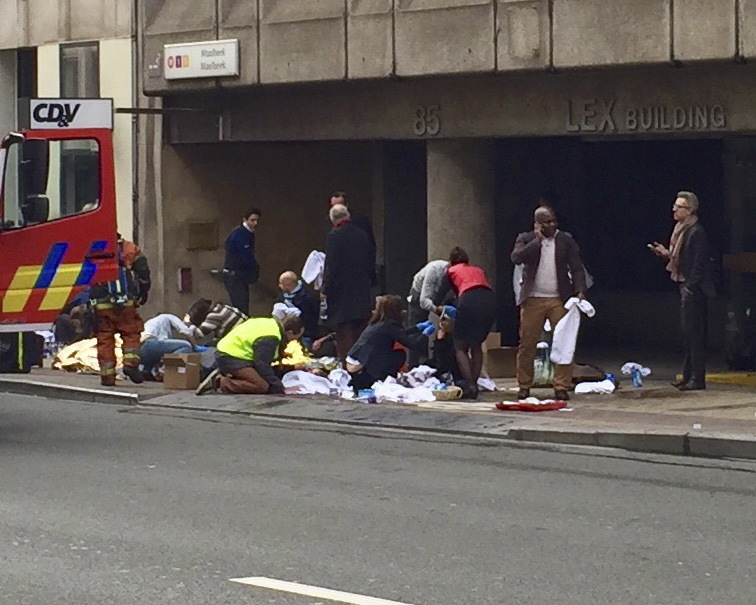 ISIS issued a statement through its affiliated Amaq News Agency. The terrorist group said its fighters had used "explosive belts and devices" to punish Belgium for "participating in the international coalition against the Islamic State."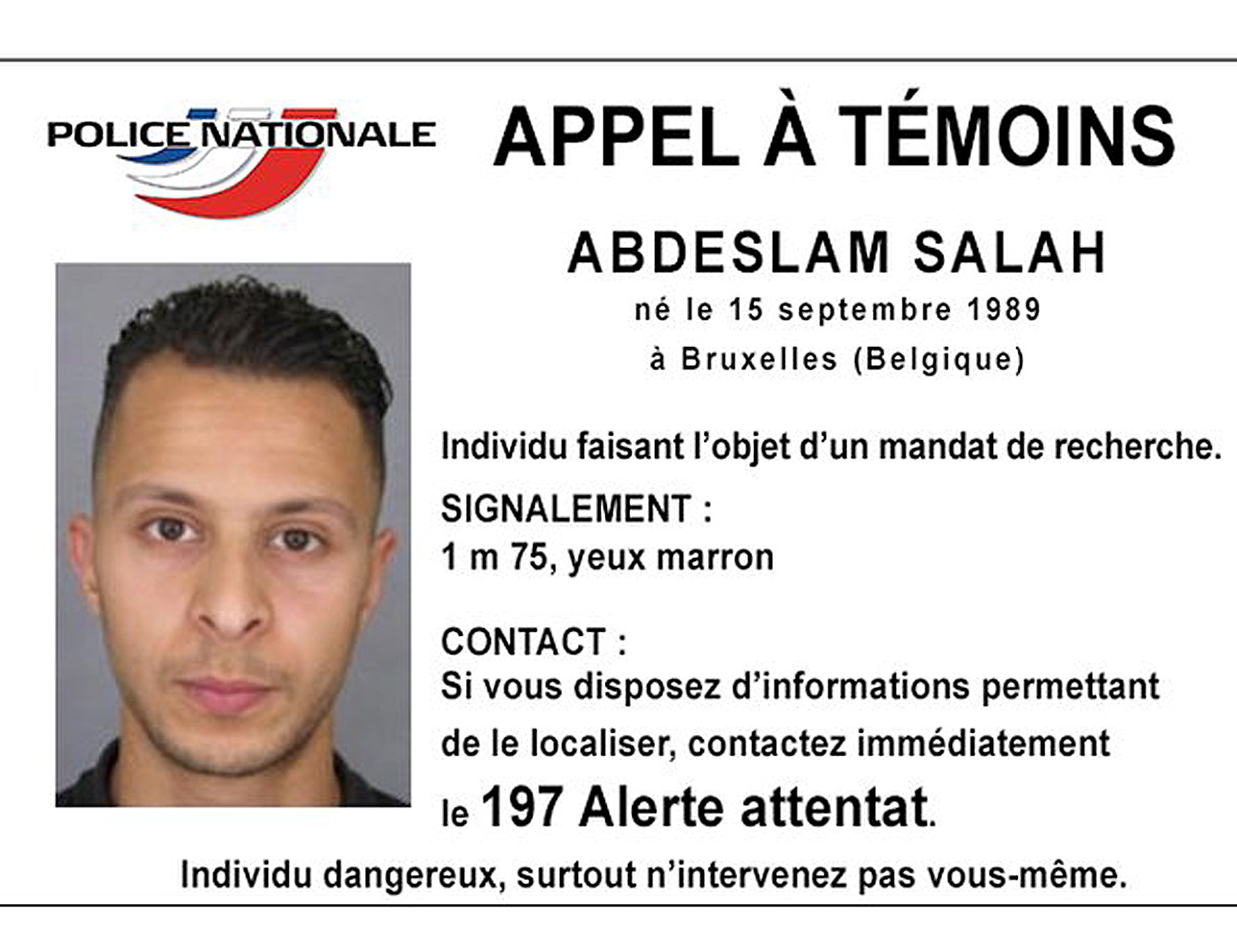 The attacks came just days after French and Belgian police arrested Salah Abdeslam, a 26-year-old Frenchman who is believed to be the sole surviving member of the ISIS cell that killed 130 people in Paris last November. The 26-year-old was detained in the Molenbeek neighborhood of Brussels, just blocks away from the safehouse where he and his accomplices planned strikes against cafés, a stadium, and a concert venue.
In both instances, the terrorists used suicide vests to hit so-called soft targets filled with civilians, timing strikes in different parts of the city to sow confusion among law enforcement.
But Van Leeuw said it was "too early to make a connection with the Paris attacks." "A number of different investigations are currently taking place across the country," the prosecutor said in a news conference, according to Le Monde and France 24.
One of those investigations led Belgian police officers to a house in the Schaerbeek neighborhood, the federal prosecutor's office said in a statement. There, they found an unexploded bomb filled with nails, as well as chemical products and an ISIS flag.
There were also instances of heroism and solidarity. Alphonse Lyoura, who works security at baggage claim at Brussels Airport, told BFMTV that he'd helped "at least six or seven people who'd been wounded."

"It was total panic," Lyoura, who reportedly still had blood on his hands. "We helped move five bodies that weren't moving anymore. There was a man who'd lost both of his legs, and a policeman whose leg had been completely destroyed."
The city lifted its shelter-in-place order at 4 p.m, with trains and other public transportation reopened shortly afterward. The Brussels airport, however, will remain closed until at least Wednesday, according to the city's crisis center.
As night began to fall over Belgium, the police released a photograph of three suspected airport attackers — and issued a wanted notice for one, who they said was believed to be alive and at large.
"Do you know this man?" the police notice pleaded.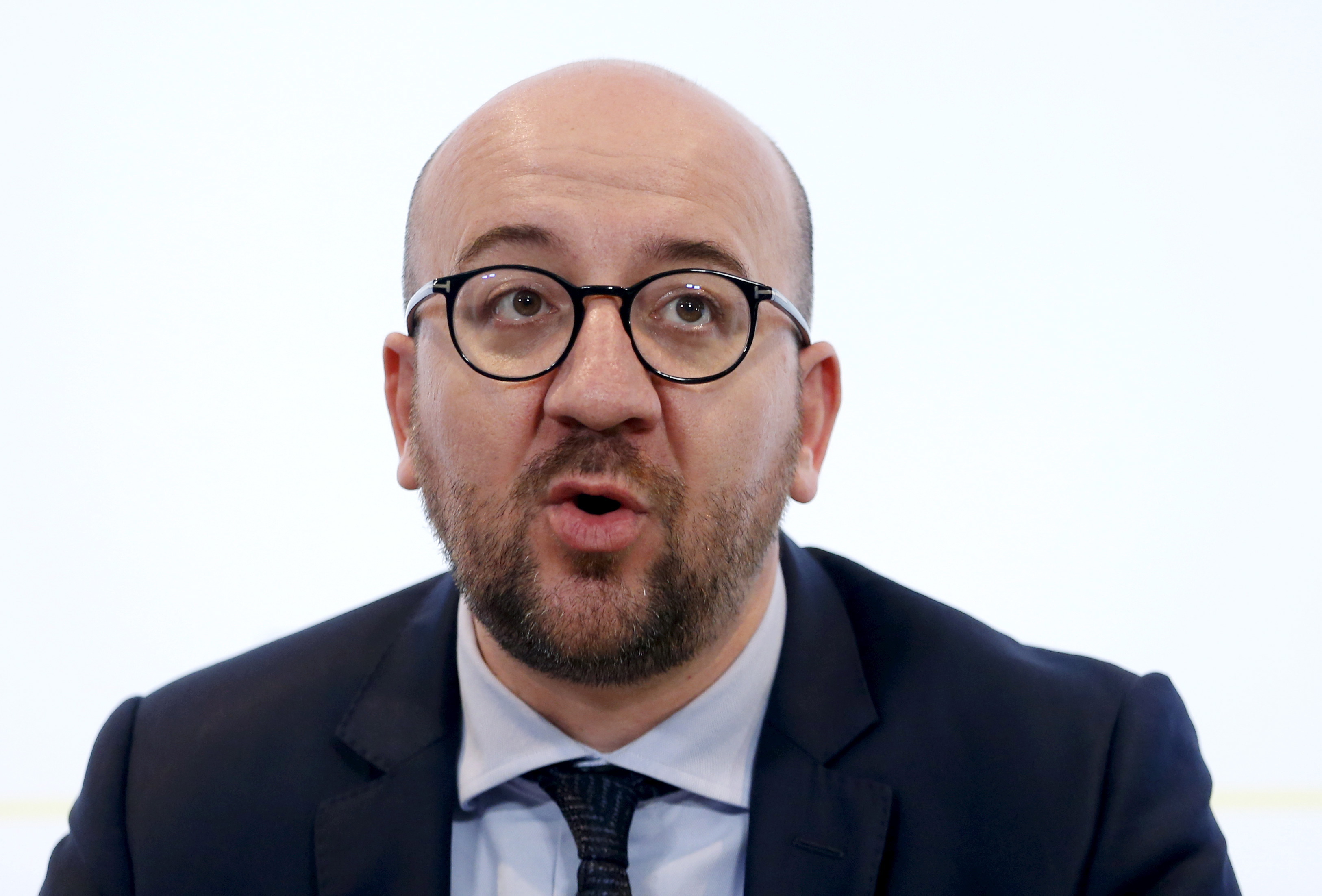 Later in the evening, Belgium's leaders made an emotional appeal to the citizens of the rattled nation, declaring three days of official mourning.

"To those who have decided to become barbaric enemies of freedom and democracy, I want to say, in the strongest possible terms, that we will remain united and assembled," Prime Minister Charles Michel said in a press conference. "We may all be deeply saddened in our hearts and in our guts, but we remain ready to act in defense of our freedoms."