The FBI arrested a teenager in northern Virginia on Friday on suspicion that he helped a man travel to Syria to join ISIS, the Washington Post reported.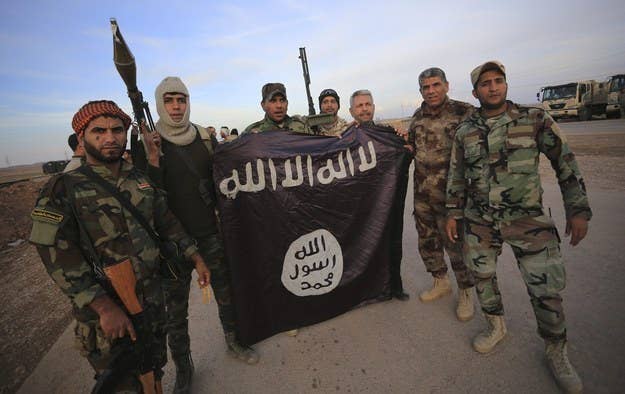 The teenager, a resident of Woodbridge, is accused of using the Internet to help a slightly older man travel to the Middle East, according to the paper, which did not identify the suspect because he is a minor.
BuzzFeed News was able to identify the teenager through his social media presence, but is also not publishing his name because he is a minor and the exact charges against him remained unclear. A spokesman for Osbourn Park High School in Woodbridge confirmed to BuzzFeed News that the name of the person matched the name provided by the Washington Post.
"We are unable to comment on the alleged activities of any Prince William County Public Schools student," the spokesman added in a statement. "We can say that PWCS has not been advised of any threat to the safety of students, employees, or our schools related to issues raised by this reported arrest. We never had information or concerns that would warrant any public communication on this issue which might potentially interfere with law enforcement efforts."
A spokesman with the Woodbrige police told BuzzFeed News that he could not comment on the arrest because it had been an FBI operation. An FBI spokeswoman said she could not "confirm or deny anything." The FBI told the Post they are "legally prohibited from confirming that arrest" because the suspect is a minor.
The Department of Justice also declined to comment.
The teen's online presence shows that he had an interest in BitCoin and other crypto currencies.
A LinkedIn page registered under the teen's name lists him as the co-founder and head of BitCoin El Arab, "the first bitcoin exchange directed primarily at the Arab market, featuring a full Arabic site and exchange, along with dealings in currencies found in the Middle East."
The exchange did not appear to have a functioning website as of Wednesday afternoon.
The same LinkedIn profile said the teen had contributed articles for CoinBrief, a cryptocurrency industry news site. A search for the teen's name in the website returns several dozen articles on business and technical subjects related to BitCoin and other alternative currencies.
Dustin O'Bryant, an editor at CoinBrief, told BuzzFeed News that he heard about the teenager's arrest from a reporter at the Washington Post, and that he was deeply surprised.
"He in no way came across as any sort of extremist," O'Bryant told BuzzFeed News. "He was a very smart kid with a very entrepreneurial spirt. I didn't see this coming. The only thing that would connect him to ISIS is that he was a Muslim. My hope is that there was some kind of misunderstanding, that he didn't know who he was helping."
O'Bryant added that he had not spoken to the teenager since February, when the teen emailed him to say he was having personal problems, though he did not go into specifics. He added that the teen was applying to college, and that he even wrote him a letter of recommendation on the Common Application.
The teenager appears to have had a serious interest in science, taking courses at George Mason University and even authoring complex chemistry articles.
The teenager also posted an abstract of an article on slavery he wrote for Islamica Online in August 2013.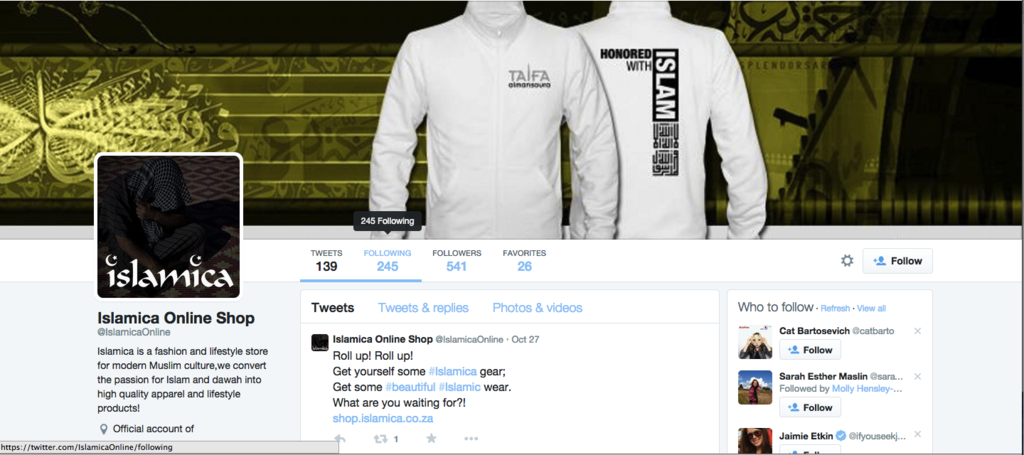 According to the teen's profile, Islamica Online is "an online multi-faceted community that sold Islamic clothing that was coherent with modern times." The website appears to be down, but a Twitter account that appears to be associated with the website was still up online on Wednesday.
Part of the teen's article reads:
Upon careful analysis of slavery in Islam, one can clearly see that it is intended as a method of peacefully reintegrating former belligerents into a society. Instead of executing enemy forces, or their women and children, they are made as slaves and given human rights whereupon they will learn to except [sic] the Muslims who defeated them, and learn the kindness of Muslim culture and Islam. As a practical and beneficial alternative to long-lasting social and cultural strife, this practice immediately brings the conquered soldiers closer to the Muslims and eases any kind of animosity they once harbored. It is a method of getting these individuals ready for a new society, and providing them with the resources to succeed in preparation for integrating them into it, and eventually making them average citizens. This is a system far superior to simply executing captured enemy soldiers or allowing societal rifts to persist.
Archived copies for the teen's other articles for the site show that he took a keen interest in theology. He appears to have asked himself the sort of questions that any young religious scientist would have asked himself.
The teen wrote:
Science is the systematic procedure by which we as humans explain and understand how things work. Science does not exist, and can not explain, why things are as they are. It can never explain existential questions, nor even evaluate them. It exists only to explain the mechanics of the physical world and is limited to that. The most it can do is to be a pointer to the divine, in a very constricted manner.