Teen Girl Was Restrained By Prison Guards Before She Died In Her Cell
Authorities have said they do not suspect foul play in the death of the 16-year-old in Kentucky.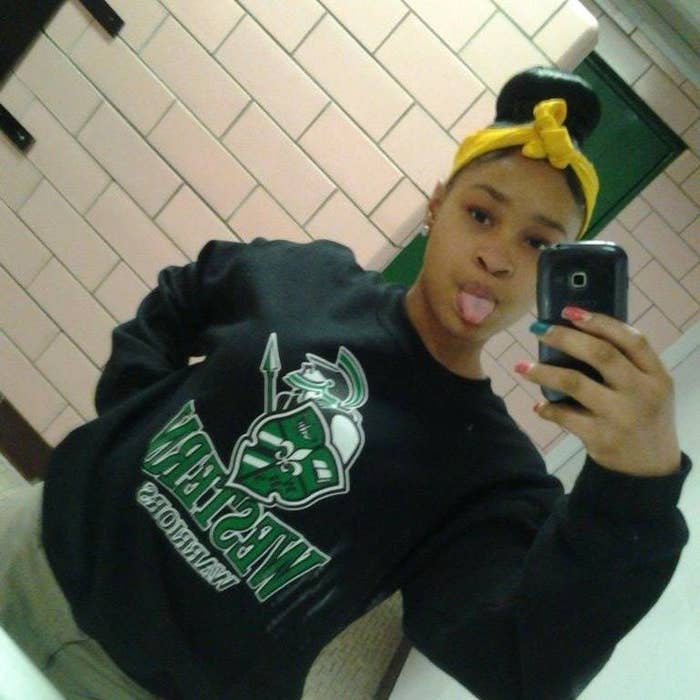 Employees at a juvenile detention center in Kentucky used physical force to restrain a teenager who was found dead in her cell the next morning, state officials told reporters Friday.

Gynnya McMillen was 16 when she was found dead in her cell on the morning of Jan. 11 at the Lincoln Village Regional Juvenile Detention Center in Elizabethtown, Kentucky. She'd been arrested the previous night after police responded to a domestic violence report at her home, charging her with misdemeanor assault.
Earlier this week, officials with the Kentucky Justice and Public Safety Cabinet told BuzzFeed News that initial autopsy results showed no signs of trauma and suggested that McMillen may have died in her sleep. Full autopsy and toxicology results could take weeks, but the Kentucky State Police does not suspect foul play.
On Friday, however, a spokesperson with the Kentucky Department of Juvenile Justice (DJJ) told reporters that "multiple employees" at the detention center had used force to immobilize the teenager after she refused to take off her sweatshirt so that she could be searched and photographed.
"The youth's repeated refusal to cooperate with staff and remove her outer garment prompted the restraint," DJJ spokeswoman Stacy Floden told the Kentucky Center for Investigative Reporting.
Folden reportedly refused to answer questions about whether the teenager had been injured during the restraint, saying authorities were still reviewing the matter.
Neither the DJJ nor Ron Hillerich, the McMillen family attorney, immediately responded to a request for comment. But McMillen's family has said that it the surveillance footage of the teenager's cell released so they can better understand what led to the healthy girl's death.
A detention center employee has been put on paid leave for failing to check on McMillen at required intervals. It remained unclear whether any of the employees who restrained the teenager had been placed on modified duty.