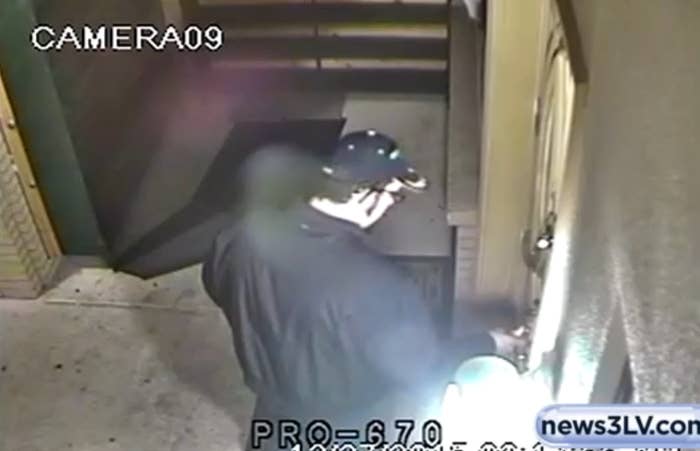 Police in Nevada are considering opening a hate crime investigation after a man defaced a mosque early Sunday morning, the authorities confirmed to BuzzFeed News.

Surveillance footage from a camera directly outside the Masjid-e-Tawheed in Las Vegas captured an unidentified man appearing to wrap strips of raw bacon around the handles of the mosque's doors around 3:00 a.m. on Sunday. Eating pork products is understood to be forbidden in Islam.
A spokesperson for the Las Vegas Metropolitan Police Department told BuzzFeed News that, as of Tuesday, no federal agencies are involved in the investigation. The spokesperson added that no arrests had been made.
"I hope that in his conscience, in his heart, he feels ashamed of what he did," Rokai Yusufzai, a founding member of the mosque, told KSNV.
The surveillance video that caught the Nevada incident also shows the attacker stuffing several strips of raw bacon into his mouth.

Sunday's incident is just the latest in a series of acts of vandalism against mosques in which attackers have used pork products. Earlier this month, horrified congregants found a severed hog's head outside their mosque in Philadelphia. And Muslims in California were recently forced to clean bacon from the parking lot of the Manteca Islamic Center near San Francisco.