SpaceX To Ferry NASA Astronauts To International Space Station
The aerospace firm will become one of the first private companies to launch American astronauts into space after the end of the Space Shuttle program.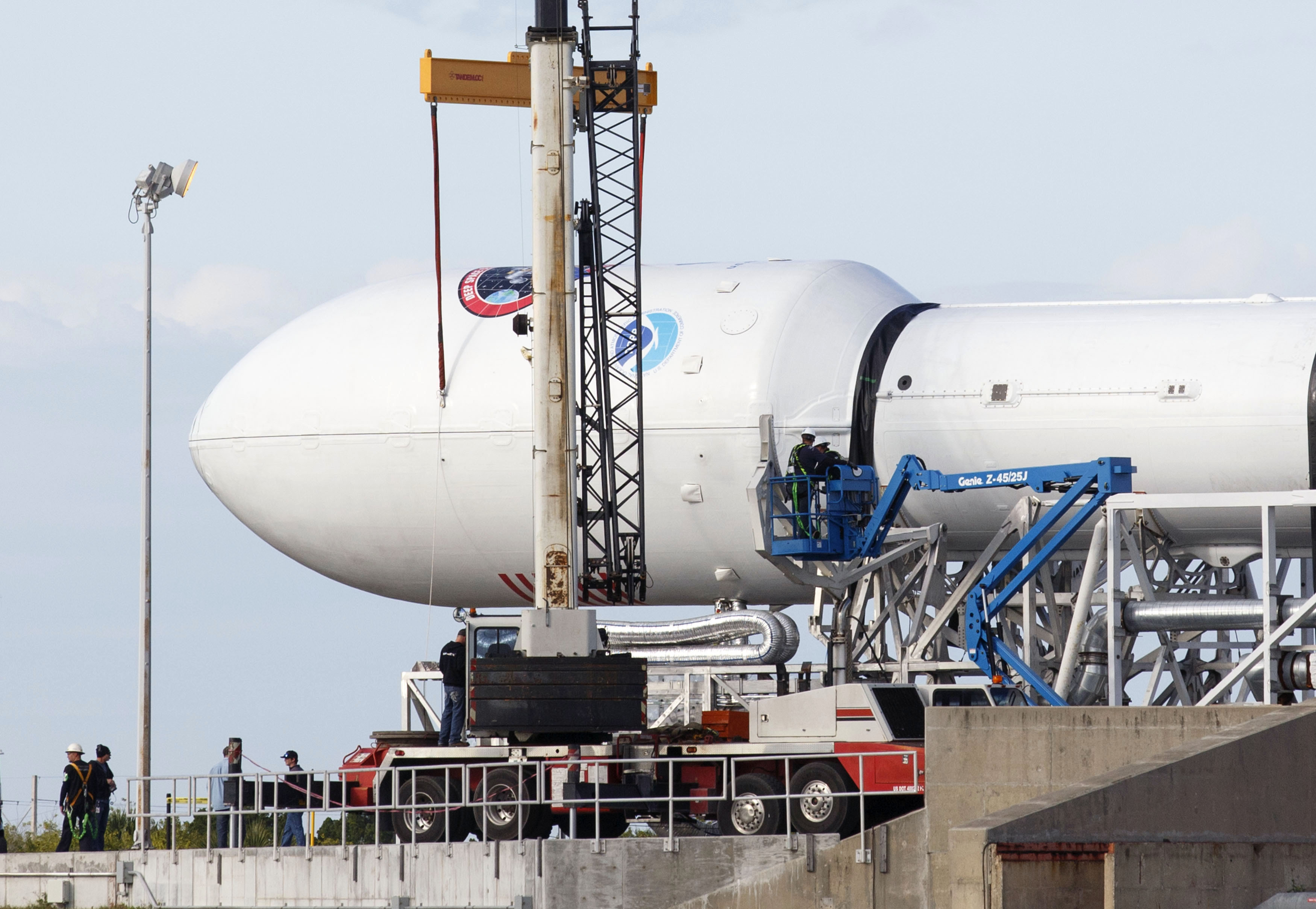 SpaceX, the aerospace firm founded by entrepreneur Elon Musk, will become one of the first private companies to ferry American astronauts into space, NASA announced Friday.

The California company is the second private firm to win a bid for one of four orders to take American astronauts to the International Space Station aboard its Crew Dragon spacecraft. Boeing won the first such order in May but NASA has not yet decided which company will run the first flight.
NASA has not had the ability to send humans into space on its own since the end of the Space Shuttle program in 2011. The program, which lasted for more than 30 years and launched 135 flights, was extended far past its intended duration of 15 years. Since its end, NASA has had to rely on Russian spacecrafts to take its astronauts to space.
"It's really exciting to see SpaceX and Boeing with hardware in flow for their first crew rotation missions," Kathy Lueders, the manager for NASA's Commercial Crew Program, said in a statement. "It is important to have at least two healthy and robust capabilities from U.S. companies to deliver crew and critical scientific experiments from American soil to the space station throughout its lifespan."

A NASA spokesperson told BuzzFeed News the agency could not divulge the cost of the order with SpaceX because doing so could compromise future competitive tenders.
NASA said that orders for commercial flights are typically made two or three years before the mission date to allow companies to build and test its spacecraft. A standard commercial mission, as the public-private partnership is known, will carry four astronauts and some 200 pounds of cargo. The orders granted to SpaceX and Boeing allow for up to six missions each.
NASA's ability to honor its orders, however, depends on whether Congress allots it the funding it has requested. If the agency's budget is insufficient, NASA said, it will have to continue to rely on Russia to send Americans to the International Space Station — a process that the agency said is more costly that using private carriers.
"The authority to proceed with Dragon's first operational crew mission is a significant milestone in the Commercial Crew Program and a great source of pride for the entire SpaceX team," Gwynne Shotwell, SpaceX's chief operating officer. "When Crew Dragon takes NASA astronauts to the space station in 2017, they will be riding in one of the safest, most reliable spacecraft ever flown. We're honored to be developing this capability for NASA and our country."