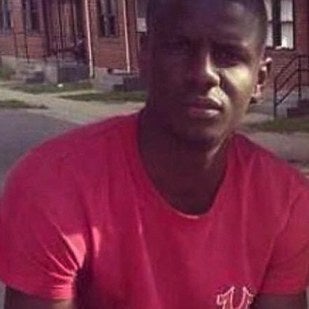 The Maryland Court of Special Appeals declared an indefinite delay in the trial of one of the police officers accused of killing Freddie Gray on Monday, saying the proceedings cannot go ahead until the judges decides whether another police officer also implicated in Gray's death has to testify.
Jury selection for the trial of Officer Caesar Goodson, who stands accused of second-degree murder for his alleged treatment of Gray, was scheduled to start on Monday. Proceedings lasted less than a minute before Judge Barry Williams, of the Baltimore City Circuit Court, declared a recess as ordered by the Court of Special Appeals.
The issue at hand is whether Officer William Porter — whose trial for manslaughter in the Gray case ended in a hung jury late last year — can be compelled to testify against Goodson. The prosecution, led by State's Attorney Marilyn Mosby, had asked Judge Williams to compel Porter to testify. Williams agreed, over Porter's objections.
Porter's attorneys then filed a motion with the Court of Special Appeals, asking the higher court to issue an injunction against William's order. The Court of Special Appeals granted the injunction last week, but it wasn't until today that it ordered the trial stayed.
Goodson's trial cannot proceed until the Court of Special Appeals rules on whether Porter has to testify. Both Mosby and Porter's attorneys will now have to file briefs and make oral arguments for their positions. The Court of Special Appeals has not issued a due date for the briefs or for the oral arguments.
Whether Porter testifies or not could make or break the case. The prosecution has called him a "key witness."