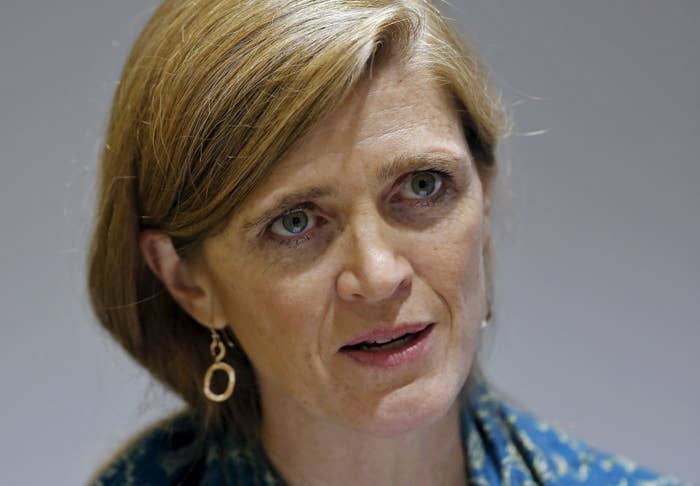 United Nations Ambassador Samantha Power's motorcade struck and killed a boy in Cameroon on Monday after he darted into the road, the Associated Press reported.
Power, the United States' ambassador to the U.N., was traveling to the African nation to meet refugees fleeing the Boko Haram terrorist organization. Her convoy was leaving the northern city of Moloko at 60 mph when the boy darted into the road and was struck by an armored Jeep, the sixth vehicle in the caravan.
The Jeep, which the AP reported was driven by a Cameroonian driver, tried to stop but was ordered to continue because the area was not considered secure. An ambulance with the convoy took the child, who was not identified, to a local hospital, where he was pronounced dead.
Power met with the child's parents hours after the accident to offer her "profound condolences."
Power's office did not immediately respond to a request for comment.