Politician Says He Faked Sex Scandal To Catch Blackmailers
Todd Courser claims he sent a fake email saying he was a "porn addicted sex deviant" to try to catch the people trying to blackmail him with knowledge of a real-life extramarital affair.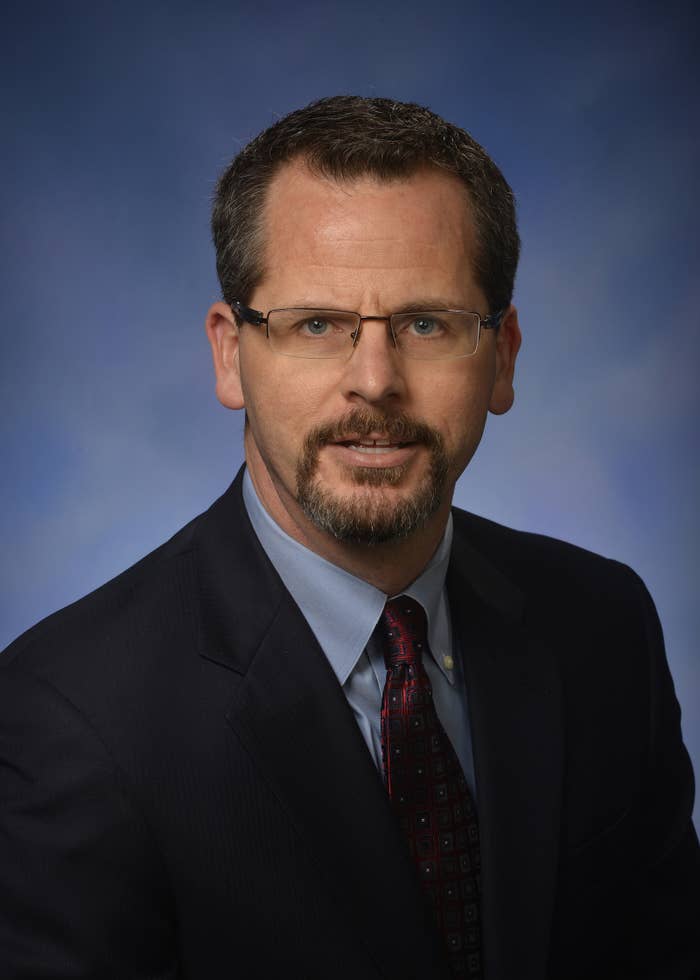 A Michigan politician who last week admitted to sending a mass email detailing fictional encounters with male sex workers claimed on Monday that he had been a victim of blackmail and of a conspiracy engineered to destroy his political career.

"I see this as the way the establishment machine gets everyone to do what they are told to do," State Representative Todd Courser said in an audio recording he posted on his website. "No one questions their authority."
Courser, a Tea Party conservative who was elected to the local legislature last November by taking on the Republican establishment, made headlines Friday when the Detroit News published a number of audio tapes in which he instructed a staffer to distribute the bizarre email, which he appears to have written himself.
"Breaking scandal!" the email began. "State Rep Courser Caught behind a Lansing nightclub! Christian conservative or Godless Addicted Monster [sic]!"
The message, which can be read in full at West Michigan Politics, went on to call Courser "a bi-sexual porn addicted sex deviant," "a gun toting bible thumping cock sucking freak [sic]," and "a tool pawn of the establishment." It also detailed his "moaning and groaning fucking and screwing man on man man on woman and whoever he can pay [sic]."
The apparent purpose of the email, according to the tapes published by the Detroit News, was to "inoculate the herd" of Courser's supporters. According to the tape, the father of four was having an extramarital affair with a fellow Republican, State Rep. Cindy Gamrat.
After Courser and Gamrat began receiving anonymous text messages referencing their affair, Courser became concerned that it would become public. Instead he developed the email scandal in hopes to draw attention away from the real thing, the Detroit News reported.
In the 27-minute long audio statement he released on Monday, Courser said he had decided to send the email, which he called "mine and mine alone," as part of an attempt to expose "blackmailers" who were trying to use their knowledge of his affair with Gamrat to get him to resign from his position.
"I set out to do what I could to expose the person or persons involved," Courser said in the audio statement. "The email in question was really put in motion to try to disrupt the blackmailer, and to give me some clues as to what their ability was in terms of surveillance of my life."
Courser also said that, "without police involvement, it's nearly impossible to track the person responsible down." The Lansing, Michigan Police Department told BuzzFeed News it has no record that Courser ever filed a blackmail report.
Courser did not respond to a request for comment that included specific questions about why he had decided to try to hunt down the alleged blackmailers on his own without police assistance.
Throughout the audio statement, Courser apologized for his actions, but said he would not resign from his post because he "felt no calling from God to move in that way."
"I could have resigned, and this is really the option that the anonymous texter wanted," Courser said in his tape. "But that would have allowed my personal issues to rule the day and deny the truth of all of it to the people who elected me. I would have essentially submitted to the establishment machine to protect myself and my family."