More Than 400 Cops Search For Escaped Inmates In Small New York Town
Residents of Willsboro, New York, confirm large police presence in the area. Reports say officers have cornered the two escaped inmates in the town, 40 miles south of maximum security prison.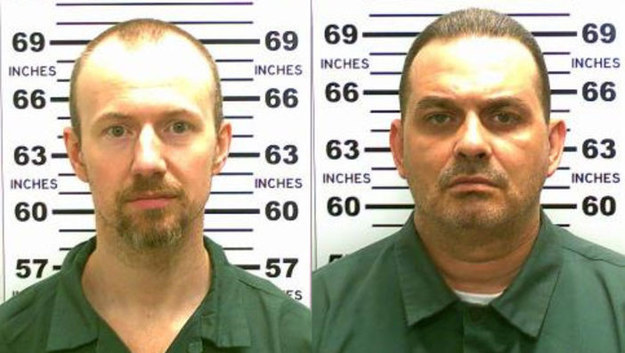 The New York State Police said Tuesday it had deployed 440 law-enforcement officers to the border between Clinton and Essex Counties in upstate New York, in what has become a large-scale manhunt for two convicted murderers.
Richard Matt and David Sweat escaped from the Clinton Correctional Facility on Saturday, cutting their way through a steel wall and crawling through a drain pipe to emerge from a manhole. Besides the NYSP, the FBI, the U.S. Marshalls, and the U.S. Customs and Border Protection are looking for the them.
"Members of law enforcement are going to door to door in around the surrounding area and checking home and seasonal residences," the NYSP said in a statement. "If members of the public see anything unusual upon arriving at their residences or seasonal homes, they are asked to contact law-enforcement immediately."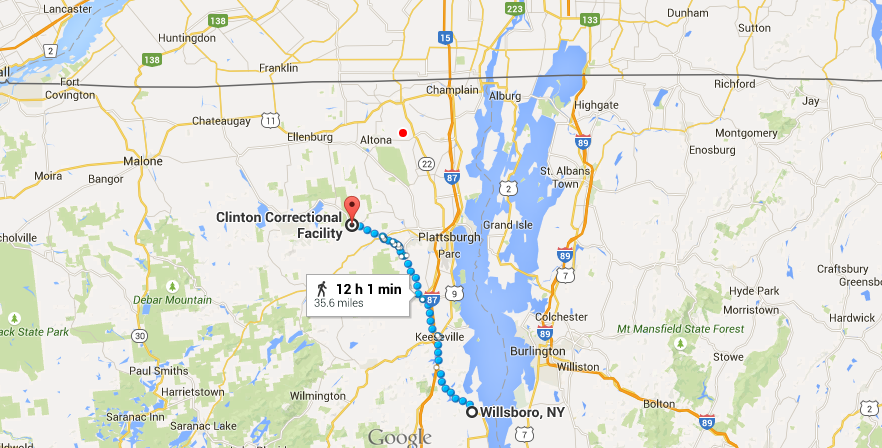 Local residents and government officials from Willsboro, a town of 2,000 that sits some 40 miles south from the maximum security prison from which the inmates escaped, told BuzzFeed News there was a large police presence in their otherwise quiet town.

"They have closed the roads," local resident Connie Benway told BuzzFeed News.

Colin Gilbo was driving around Willsboro around 1:30 p.m. when he noticed a large number of law-enforcement officers apparently surrounding a house. He took video of the incident and uploaded it to Facebook.
Law enforcement officials arrived in Willsboro after a state trooper spotted the wanted men driving near the town at 2:00 a.m., sources told the New York Daily News.

Codia Holland, a clerk with the Willsboro local government, confirmed the large presence of police but could not provide details as to the reason for the sudden surge in officers.