Police Offer Reward For Information In Attack Against Elderly Sikh Man
The local authorities in Fresno are offering $5,000 for information leading to the capture of two men believed to have beaten a Sikh man after mistaking him for a Muslim.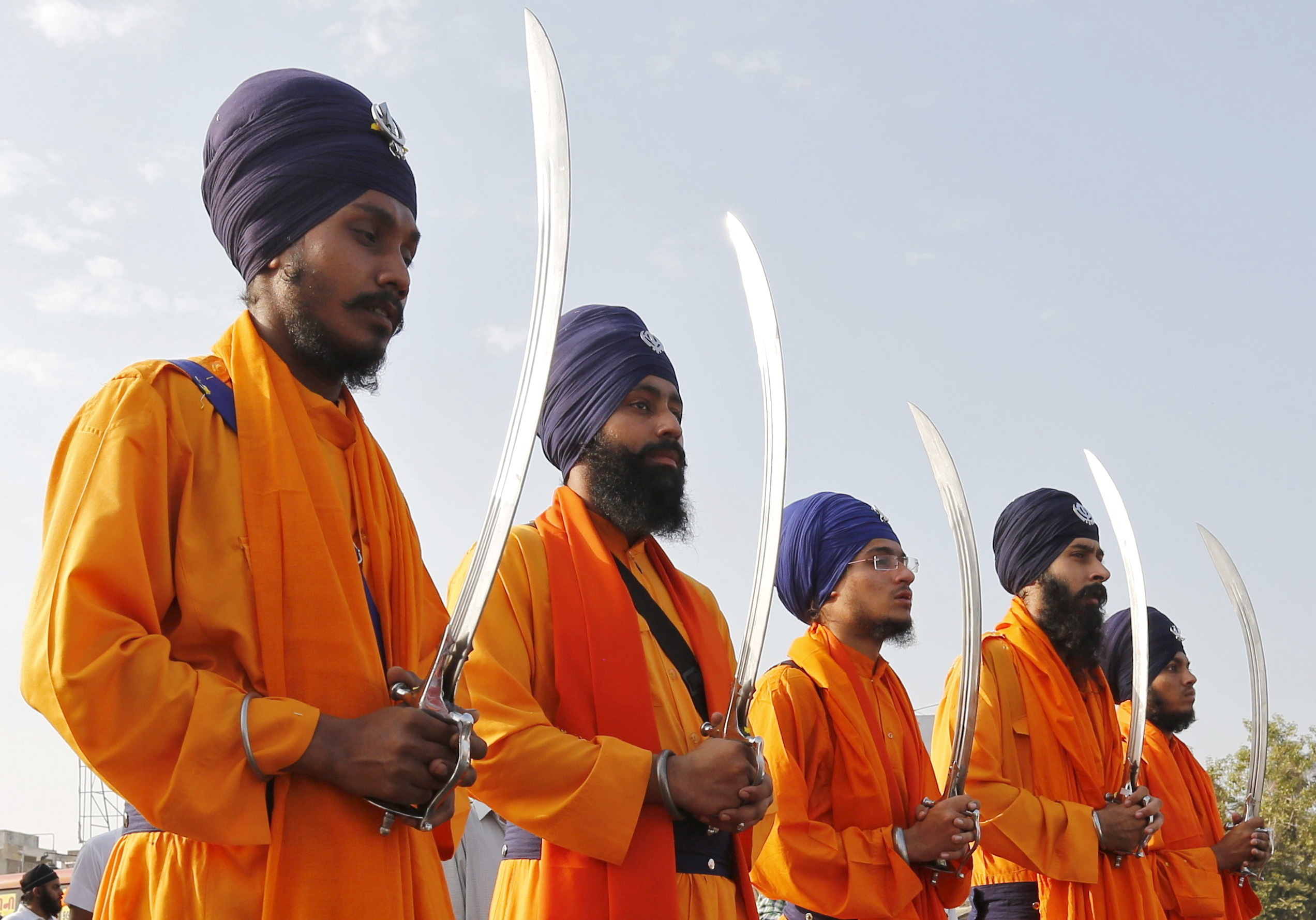 A 68-year-old resident of Fresno, California, was attacked by two men who he believes mistook him for a Muslim and the FBI and local police are investigating the incident as a hate crime.
Amrik Singh Bal, who follows the Sikh faith, was heading to work early in the morning of Dec. 26 when he noticed a dark-colored car make a sudden turn and park against traffic. Then, two white then men got out of the car and started yelling at him, according to a report in the Fresno Bee.
Bal ran away, but the men followed him. When they caught up with him, they hit him in the face and chest, and pushed him into the middle of the street. The two then got back in the car, made a U-turn, and drove towards Bal — hitting him with their fender.
Bal, who has a long beard and wears a turban as an expression of religious devotion, fell to the ground, hitting his head and breaking his collarbone. He speaks limited English, but reportedly told investigators that he believed the men who attacked him were upset by his presence in the United Sates.
Now, police in Fresno are offering a $5,000 reward for information that leads to the capture of the two men. The FBI and the local authorities told reporters they are investigating the incident as a hate crime — one of a recent wave of attacks in California against people perceived to be Muslim.
"I'm confident these two people have bragged to someone about what they did," Fresno Police Chief Jerry Dyer told the Bee.

Sikhism is a monotheistic faith that originated in South Asia in the 15th century. It is a completely separate religion from Islam, but that has not protected its members from suffering violent attacks whenever a new wave of anti-Muslim sentiment spreads across the United States.
In the month after 9/11, for example, the Sikh Coalition — a non-profit group that advocates for the rights of Sikhs — recorded no less than 300 cases of violence and discrimination against members of the faith in the United States.