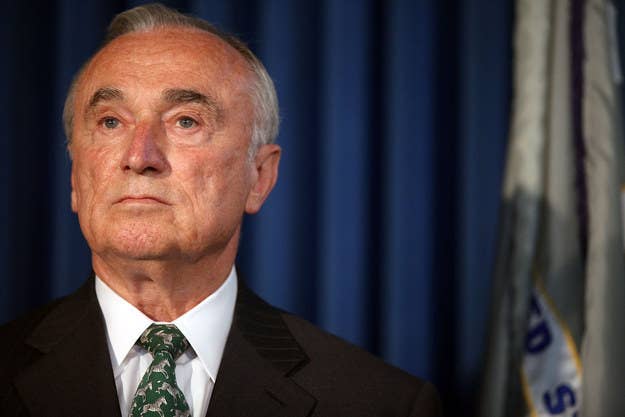 New York police officers will now be required to report any and all use-of-force incidents involving civilians and will face potential discipline if they fail to intervene when one of their colleagues uses excessive force, Police Commissioner Bill Bratton announced Thursday.
"Beginning with my appointment, one of the first things we focused on in the re-engineering process was use-of-force policies," Bratton told reporters at police headquarters. "It quickly became apparent that the deficiencies were significant. So we began, 20 months ago, to very aggressively change that."
The NYPD's new use-of-force policies, which Bratton said are the most comprehensive of any police department in the U.S., include potential penalties for officers who do not intervene when they witness excessive use of force and specific protocols on how to de-escalate potentially violent situations.
The new directives for officers will be codified in a specific section of the patrol guide, Bratton said. For example, officers will now be required to warn people before using their battons or Tasers.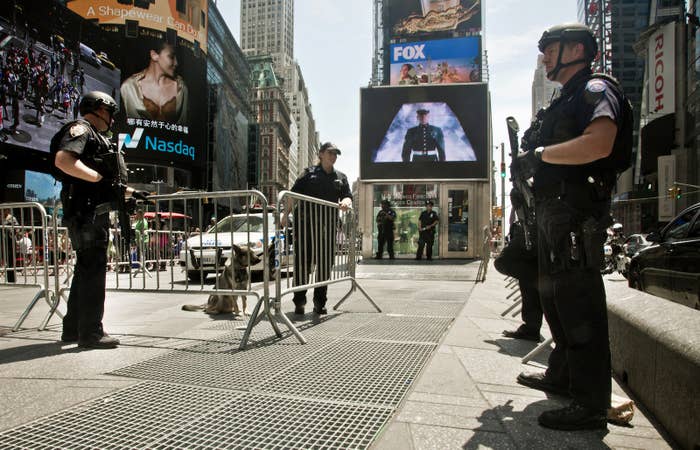 The new policies also include data collection efforts that will allow the department to put out comprehensive periodic reports for all kinds of force. Previously, the NYPD only produced reports on shooting incidents. The new data collection effort will also record instances of what Bratton called "use of force" against police when suspects resist arrest.
The new policies were announced on the same day as the Office of the Inspector General — a new regulatory agency which oversees the NYPD — released its first report on use-of-force in the department. The OIG report found that, between 2010 and 2014, 36% of all officers who were found to have used excessive force faced no discipline whatsoever.

Responding to the report, Bratton told reporters that the department has been working to fix many of the issues highlighted by the Inspector General for 20 months — before the new agency even existed. He added that the report only took into consideration 179 cases filed with the Civilian Complaint and Review Board, the independent agency that investigates police misconduct, and that most of those cases took place before he assumed office.
"The inspector general looked at 179 cases out of 10,000 allegations in that period," Bratton said. "And they draw wide-ranging statistical conclusions from that sample."
However, not all CCRB complaints pertain to use of force, and not all of the ones that do are found to be substantiated. Of those that are, not all of them result in recommended sanctions.
When asked about Inspector General Philip Eure's comment that the "NYPD was living a bit in the Dark Ages," Bratton became furious.
"This department is nothing close to being on the Dark Ages," Bratton said. "And if that Inspector General report says we are in the Dark Ages, well, shame on him."
Bratton went on to say that he expects an apology from Eure.
The OIG did not immediately respond to a request for comment on Bratton's statements.