NYPD Says Man Robbed A Bank And Fled On A Wheelchair
A slow-motion chase did not ensue.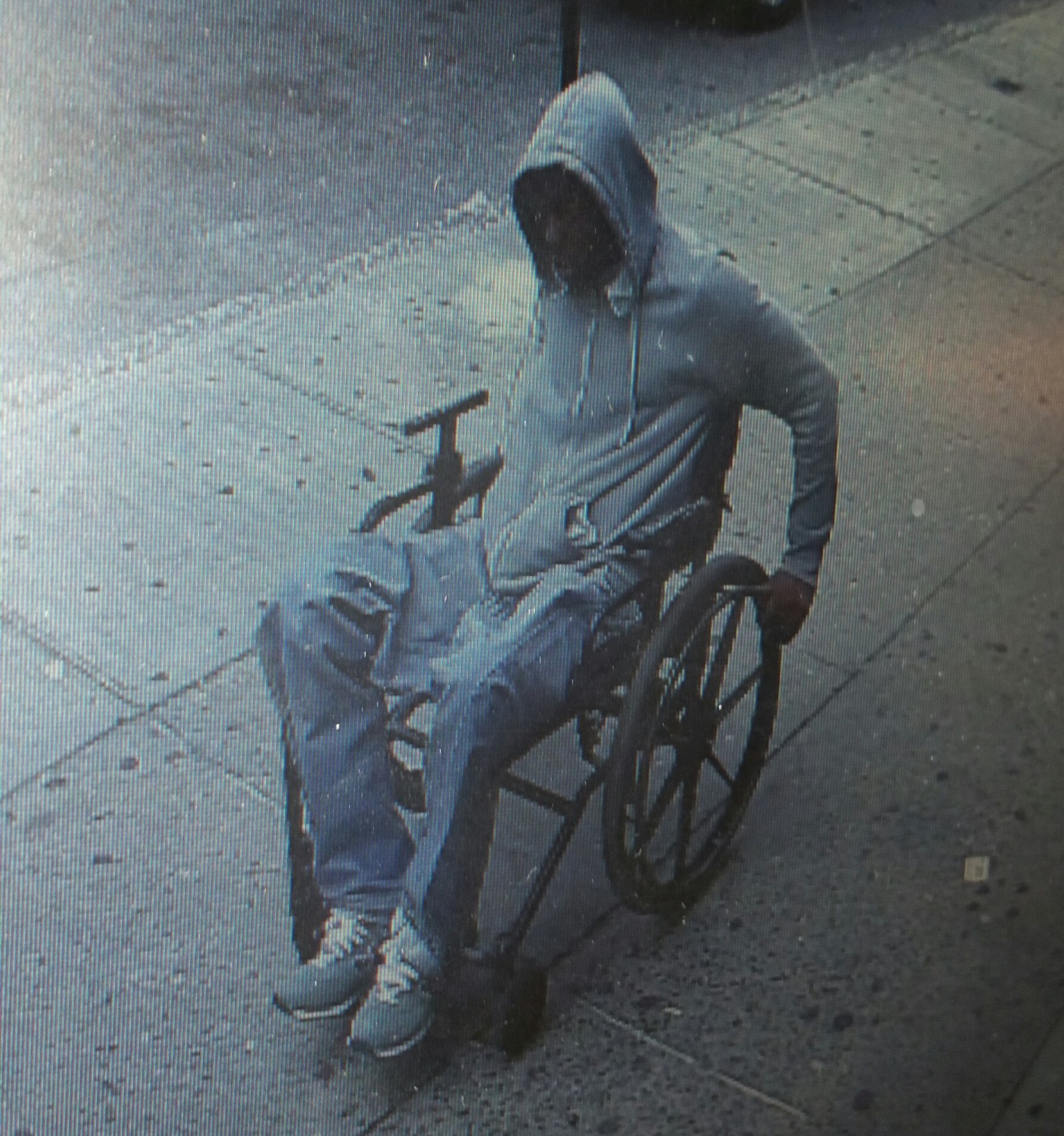 A man robbed a bank in New York City on Monday and then fled the scene on a wheelchair, the New York Police Department said Tuesday. A day later, he remains at large.
The daring escape raised questions about the speediness of bank clerks, police officers, bystanders, and the general public at large.

The suspect rolled into branch of the Santander Bank in the Astoria section of Queens, passed a note to the cashier, and then proceeded to roll out with $1,212 in cash, the NYPD said.
Police described the slow-moving fugitive as a black male aged 25 to 30 and weighing about 160 pounds. At the time of his daring heist, he was wearing a gray hoodie.
His getaway vehicle is a black, hand-powered wheelchair, police said.
"We are grateful that no customers or any of our colleagues were injured as a result of the attempted robbery," a spokesperson for Santander told BuzzFeed News. "We are not commenting any further at this time due to an ongoing investigation."