NY Attorney General's Office Investigating Fatal NYPD Shooting Of Unarmed Suspect
The deceased suspect was identified as a 36-year-old man from Queens. The NYPD said no gun had been recovered on the man.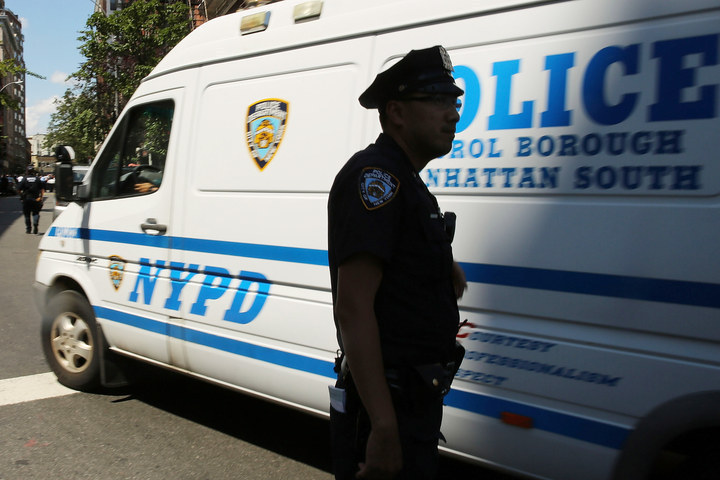 The New York Attorney General's office announced Wednesday it is investigating the fatal shooting of an unarmed suspect by an NYPD officer.
According to the New York Times, this is the first case that the office is investigating since Gov. Andrew Cuomo issued an executive order in July that gave the AG's office the authority to investigate fatal police shootings of unarmed individuals.

On Tuesday, an NYPD officer shot and killed a suspect in the neighboring city of Yonkers following a chase that began in the Bronx, authorities confirmed to BuzzFeed News.

The shooting took place shortly before noon on the Saw Mill River Parkway. A police spokesperson said two NYPD officers stopped a car in the Bronx with two people inside. A chase then ensued into Yonkers, with the suspects' car eventually crashing. The two men got out of the car and police chased after them on foot.
One of the officers then shot one of the men, striking him "on the chest," police said Tuesday afternoon. The NYPD later said in a statement the man was struck in the torso.
The other suspect, a 25-year-old man, was taken into custody with minor injuries. Police said he was in stable condition at a hospital as of Tuesday night.
Although they were not injured, the two officers were taken to the hospital for "evaluation."
The NYPD said no gun had been recovered on the deceased suspect.
Police identified him Tuesday night as 36-year-old Miguel Espinal, of Queens.
The incident in Yonkers — which is technically outside the NYPD's jurisdiction — is the second in recent months in which New York police officers have fatally shot someone outside the city's limits.
On Aug. 29, an undercover NYPD officer accidentally shot and killed Felix Kumi in Mt. Vernon, a small city just north of New York that also borders Yonkers. NYPD Commissioner Bill Bratton called Kumi a "blameless" bystander and apologized to his family.