NYPD officer Peter Liang was charged with manslaughter, official misconduct, and other offenses, according to the AP. He pleaded not guilty and was released without bail.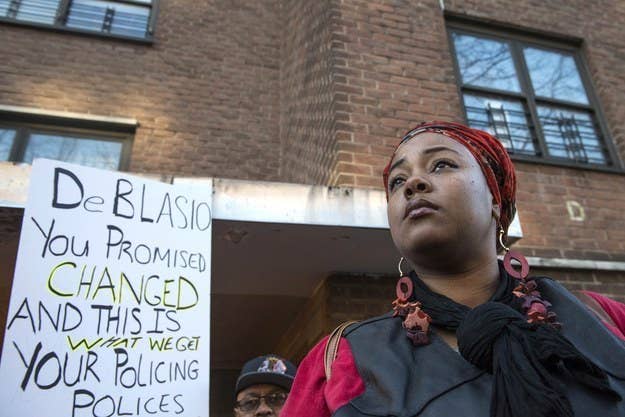 NEW YORK — Peter Liang, the rookie police officer who allegedly shot Akai Gurley in Brooklyn last year, has been indicted on unspecified charges, NY 1 and the Wall Street Journal reported.
Ken Thompson, the Brooklyn District Attorney who convened the grand jury that is investigating the case, declined to comment. The Patrolmen's Benevolent Association, the union that represents Liang, said it had not been notified of the indictment.
But the union's president, Patrick J. Lynch, told BuzzFeed News that Liang deserved the same due process afforded to anyone involved "in the accidental death of another."
"The fact the he was assigned to patrol one of the most dangerous housing projects in New York City must be considered among the circumstances of this tragic accident," Lynch said.
Liang allegedly shot Gurley in November while patrolling a darkened stairwell at the Pink Houses, a public housing development in East New York. NYPD Commissioner Bill Bratton said at the time that Liang, who had been on the job for less than 18 months, was walking around with his gun drawn, calling the incident "an accidental discharge."
Bratton called Gurley, who was black and unarmed, "a total innocent."
Last year, grand juries in New York and Missouri declined to indict two other police officers who killed unarmed black men, sparking widespread protests and a national conversation on the fairness of the grand jury system.