NYPD Officer Describes People As Hoodrats In Deleted Instagram
"When you wanna pop off rounds in your neighborhood like the rest of the hood rats, but you gotta be responsible."
An Instagram account that appears to belong to an active-duty New York Police Department officer posted a number of offensive messages on Instagram across several months, activists critical of the police said on Tuesday.
Screenshots of the account — which carried the handle longggone and appears to belong to Police Officer Matthew Langone — were first posted to Twitter by Keegan Stephan, an activist focused on police accountability and cyclists' rights in New York City. (New York Year Zero, an anarchist collective with a penchant for internet mischief, had also posted some of the screenshots weeks earlier).
The screenshots include messages that refer to the residents of neighborhoods that officers patrol as "hood rats" and a photograph that suggests that President Barack Obama's tears should be used to clean firearms.
The account, which has since been deleted, also posted a photograph in which Langone's name plate and badge is visible under a plaque bearing the insignia of the NYPD's 103 Precinct, which patrols the neighborhoods of Jamaica and Hollis in Queens.
Asked about the posts, a spokesperson for the NYPD at first declined to comment. Later, the department issued a statement about its general guidelines for officers' social media use.

"Members of the service utilizing personal social media sites are to exercise good judgment and demonstrate the same degree of professionalism expected of them while performing their official duties," the statement read.
"Members of the service should be aware that activities on personal social media sites may be used against them to undermine their credibility as members of the Department, interfere with official police business, compromise ongoing investigations and affect their employment status with the Department."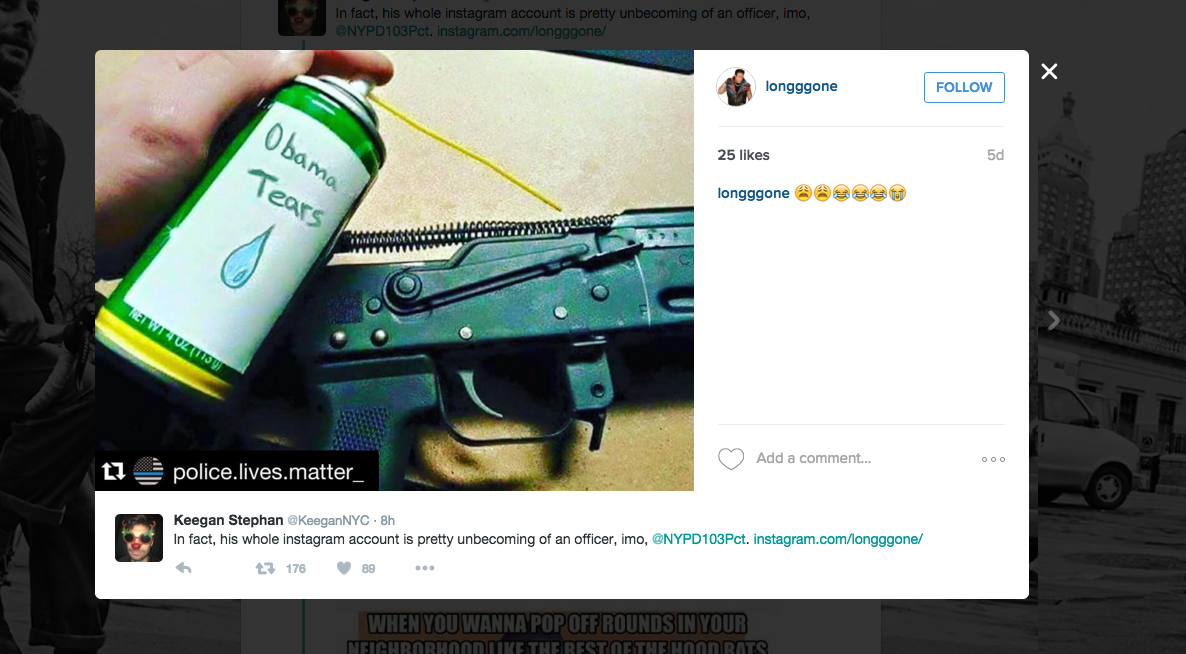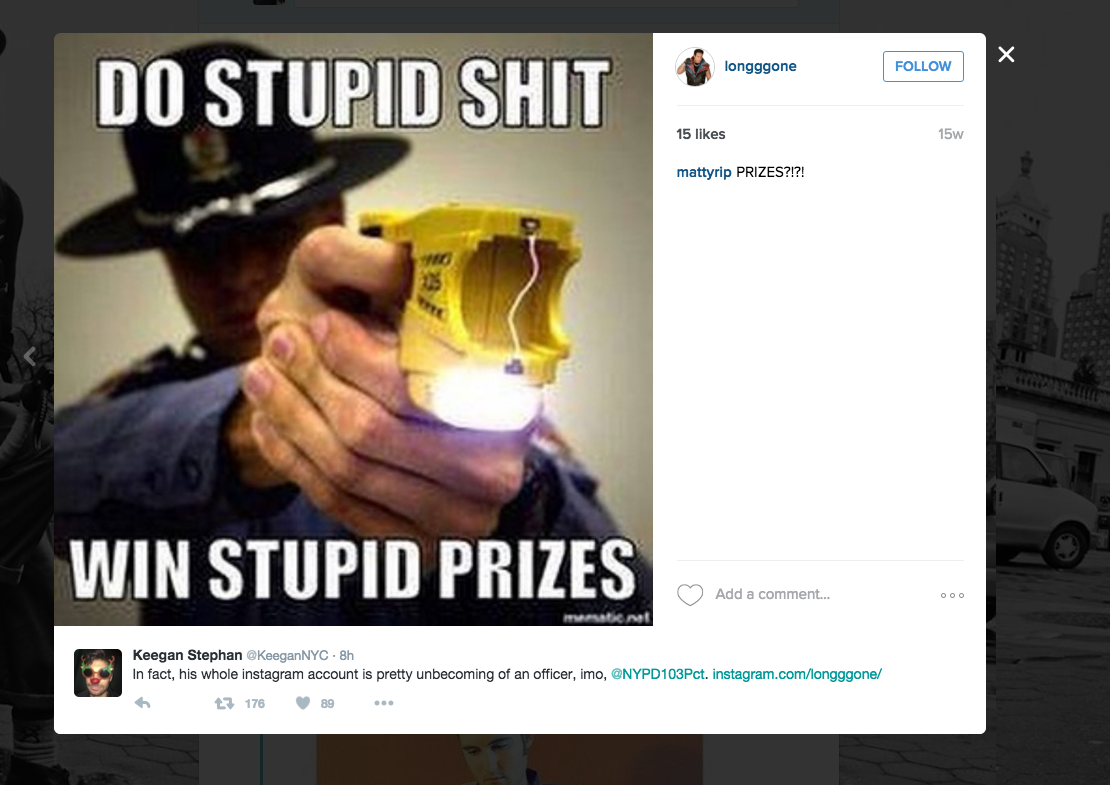 Reached by phone, Langone hung up when told he was speaking to reporters. The officer did not respond to a voicemail and a text message seeking comment.
A spokesperson for the Patrolmen's Benevolent Association, the union that represents rank and file police officers, did not respond to a request for comment.