De Blasio Offers Olive Branch To NYPD With Support For New Body Armor
Many of the vests currently worn by New York City cops are old and ineffective. Mayor Bill de Blasio indicated his support for a proposal that would allocate $7.3 million for new vests.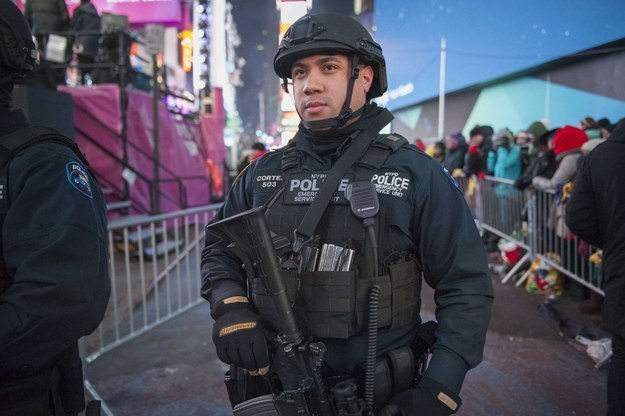 New York Mayor Bill de Blasio said Thursday he would support spending $7.3 million to replace some of the outdated bulletproof vests worn by New York City's police force.
Many of the NYPD's 35,000 officers wear bulletproof vests with expired warranties, the New York Post reported Monday. Older vests become less and less effective, with sweat and heat degenerating the bulletproof fabric.
The proposal to buy new vests came from the City Council, which has yet to vote on the issue. The $7.3 million would buy about 10,000 new vests during fiscal year 2016. The last major upgrade to the NYPD's body armor came in 2006, when the city spent some $12 million for roughly 18,000 vests.
"This City Council committed to supporting our police officers and that starts by ensuring they have the most up-to-date and advanced technology at their disposal," City Council Speaker Melissa Mark-Viverito said in a statement.
De Blasio indicated his support for the proposal at a news conference Thursday, the Wall Street Journal reported. The mayor's expression of support came just hours after the Patrolman's Benevolent Association, the NYPD's largest union, issued a statement asking for new vests.
"We are grateful to the City Council for the funding," PBA President Pat Lynch said in the statement. "But the work is not done with the purchase of these vests. The PBA is still pushing the department and city to establish a permanent funding source to support a regular replacement program for vests."
The mayor's decision to support the funding allocation was seen by many as an olive branch at a time when tensions between City Hall and the NYPD's unions have been running high.
Alongside contract negotiations, union leaders and many rank and file cops expressed anger at de Blasio after he showed solidarity with demonstrators last year who were protesting police brutality.
Discontent in the department intensified after two officers were shot dead late in December. Hundreds of officers turned their backs on the mayor during the ensuing funerals.
Tensions between the mayor and NYPD officers culminated in an apparent two-week-long
work slowdown. During the last week of 2014 and the first week of 2015, NYPD officers made on average 61% fewer arrests than they did during the same period a year earlier. While the arrest rate has since increased, it has yet to reach normal levels.
The PBA did not respond to requests for comment on the mayor's support of the vest replacement proposal.