NYPD Commissioner Bill Bratton Personally Snatches Woman's Morning Joint
The commish is always watching, boys and girls.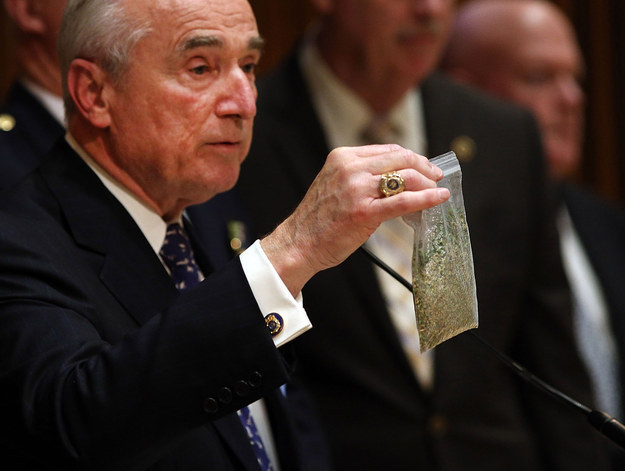 Once a patrolman, always a patrolman.

Bill Bratton, New York's powerful police commissioner, was walking around Wall Street on Thursday morning when he noticed the unmistakable odor of burning ganja.
"All of a sudden, there it is, that smell," Bratton told reporters on Friday at a breakfast at New York Law School, according to the New York Post. "Directly in front us is this young woman, happily puffing away on her way to one of the local schools."
"So my security officer came up on one side, I came up on the other and tapped her on the shoulder and she looked over," Bratton, who presides over a force of more than 35,000 officers, he said at a Friday event. "And I wish I had a photograph of that face. She instantly recognized me."

Bratton said he "politely" snatched the joint and then threw it into the sewer and let the woman go on her way.
Under new rules pushed forth by Bratton and Mayor Bill de Blasio, possessing less than 25 grams of marijuana is not a crime in New York, but a violation punishable by a fine. Smoking cannabis in public, however, is technically a misdemeanor.