Nurses Across America Concerned They Aren't Ready For Ebola
The nation's largest health care workers' union said Wednesday that 85% of surveyed nurses feel they are not prepared to deal with the deadly Ebola virus. Experts warn that those feelings can have dire consequences during pandemics. Updated with statements from the CDC and Texas Presbyterian Hospital.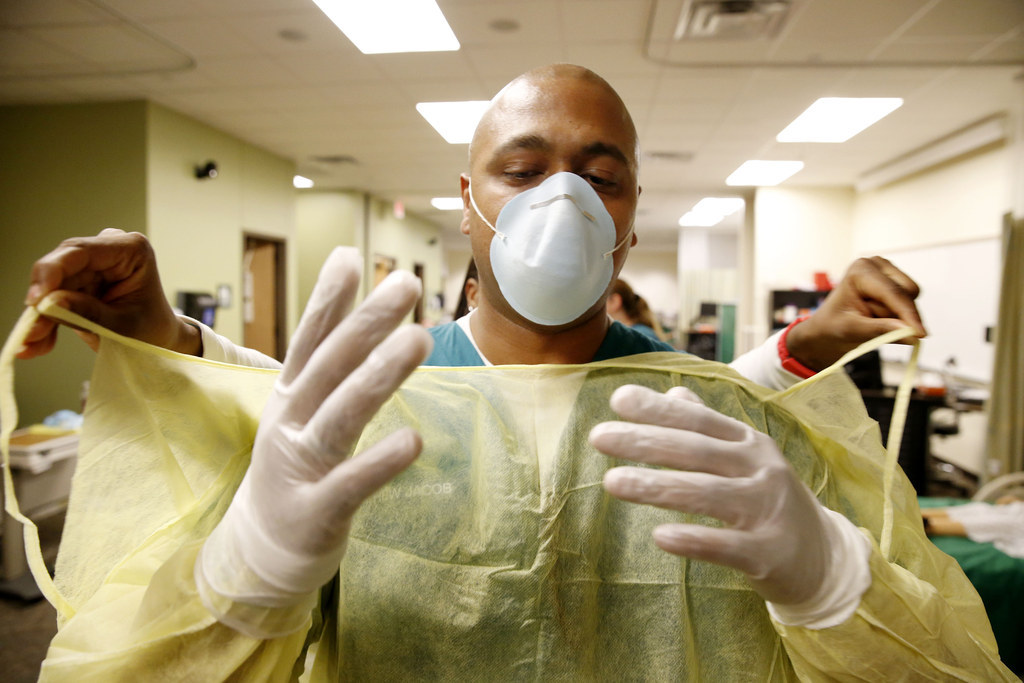 Update — Thursday 11:00 a.m.
The CDC and Texas Presbyterian both responded to the allegations brought forth by National Nurses United.
In a statement emailed to BuzzFeed News late Wednesday, the CDC said that it was working on improving safety protocols for nurses, saying that it was "taking a hard look at current personal protective equipment recommendations and making them stronger based on what's learned about how the two health care workers in Dallas became infected."
Texas Presbyterian, the Dallas facility where the two nurses became infected, said early Thursday that the NNU's allegations were false.
"The assertions do not reflect actual facts learned from the medical record and interactions with clinical caregivers," the hospital statement read. "Our hospital followed the Centers for Disease Control (CDC) guidelines and sought additional guidance and clarity."
America's nurses believe they aren't ready for Ebola.
That's what the country's largest health care workers' union said Wednesday as it released the results of a survey that showed 85% of nurses do not feel prepared to deal with the deadly virus. And according to experts, caretakers who feel unprepared and unappreciated are far less likely to show up to work during a pandemic.
The union, National Nurses United, released the results of its survey just hours after a second nurse working at Texas Presbyterian Hospital in Dallas tested positive for the virus. The nurse, Amber Vinson, had been caring for Thomas Eric Duncan, the Liberian man who last week became the first person with Ebola to die on U.S. soil.
Another nurse working at the hospital, Nina Pham, was diagnosed with the virus on Sunday. She is in stable condition, according to the Centers for Disease Control.
The union's leaders said on a conference call Wednesday that the survey's results were based on responses from 2,350 nurses in 820 hospitals located in 47 states and the District of Columbia. During the call, nurses working in hospitals around the country described what they said were insufficient levels of preparation to deal with Ebola.
In some cases, nurses said, training to deal with Ebola was limited to a 10-minute seminar in which caretakers were not allowed to ask questions. In others, it was limited to an email with links to the website of the Centers for Disease Control and Prevention. Some also complained that their hospitals lack the necessary equipment to ensure their safety.
"This month has been a nightmare," said NNU Executive Director RoseAnn DeMoro. "We've been lied to in terms of the preparation in the hospitals. We are putting nurses in physical danger."
DeMoro said that the union is asking President Obama to use his executive authority to implement a national standard of preparedness to ensure the safety of health care workers. She added that the Centers for Disease Control and Prevention had given U.S. hospitals "too much credit."
Speaking at a press conference on Tuesday announcing the creation of an Ebola task force to work with hospitals, CDC Director Tom Frieden acknowledged that his agency had not acted quickly enough to ensure that health professionals around the country were prepared to safely deal with the disease.
"I wish we put a team like this on the ground the day the patient, the first patient, was diagnosed," Frieden said. The CDC did not respond to requests for comment on the NNU's press conference.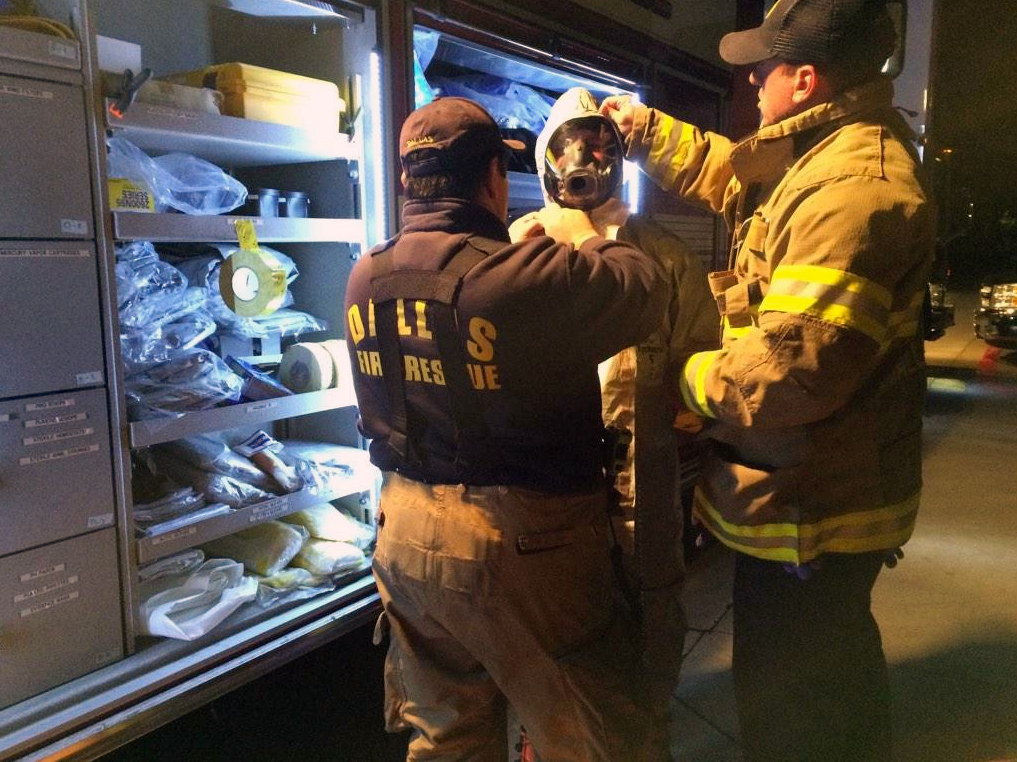 While results of the NNU's survey are alarming on their own, public health experts warn that they could point toward an even more dangerous situation.
Beyond the physical danger of working in a contagious environment, the psychological pressures of working with highly infectious patients can be so strong that health care workers sometimes stop going to work. A 2009 study by public health experts at Johns Hopkins University found that up to a third of all nurses at the school hospital, widely considered one of the best in the country, would be "unwilling to respond" during a pandemic. Many of those unwilling to respond said they felt unprepared to deal with the pandemic.
"Our research points to the need to a more holistic approach to training nurses," said Dr. Daniel Barnett, an associate professor at Johns Hopkins Bloomberg School of Public Health and one of the authors of the report. "It can't just be practice on how to put on protective gear. It needs to address the health care worker's legitimate concerns and fears."
The study did not specifically look at Ebola — which is not a pandemic in the United States — focusing instead on severe forms of influenza. But Barnett told BuzzFeed News that the two diseases are similar enough that the study can shed light on the current situation.
"In some ways, Ebola has more psychologically traumatic aspects than pandemic flu," Barnett said.
That trauma became clear during the NNU press conference.
Deborah Burger, the organization's co-president, said that nurses treating Duncan had to care for the patient while he suffered projectile vomiting and diarrhea — all while having to cover their necks with surgical tape because their protective suits left those areas exposed.
Burger said that she was basing her comments on reports submitted by "a few" nurses at Texas Presbyterian Hospital, the facility where Duncan died and where the two nurses became infected. She declined to say how many nurses had spoken to the NNU, which does not represent health care workers at Texas Presbyterian.
Texas Presbyterian did not immediately respond to repeated requests for comment on the NNU's claims. In the past, the hospital has said that it takes the nurses' complaints seriously, but added that it has not received complaints like those reported by the NNU.
The Ebola virus has a mortality rate of 70% and has killed nearly 4,500 people in West Africa, according to the World Health Organization.