North Korea Condemns American To Six Years Of Forced Labor
Matthew Todd Miller entered North Korea in April using a tourist visa and then demanded asylum from the isolated communist nation. He was convicted of committing "hostile acts" against the People's Republic.
A North Korean court condemned an American citizen to six years of hard labor on Sunday, reports Reuters.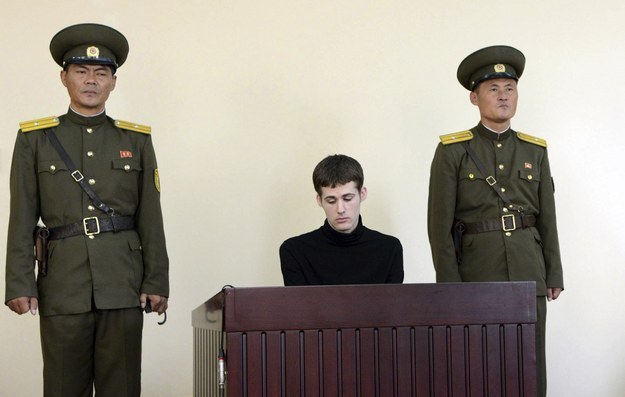 California native Matthew Todd Miller entered the isolated Asian nation in April, using a tourist visa. He then allegedly tore the document and demanded that Pyongyang grant him political asylum.
Miller's trial at the North Korean Supreme Court took less than two hours. The American was convicted of committing "hostile acts" agains the North Korean government.
Miller is one of three Americans currently being held by North Korea.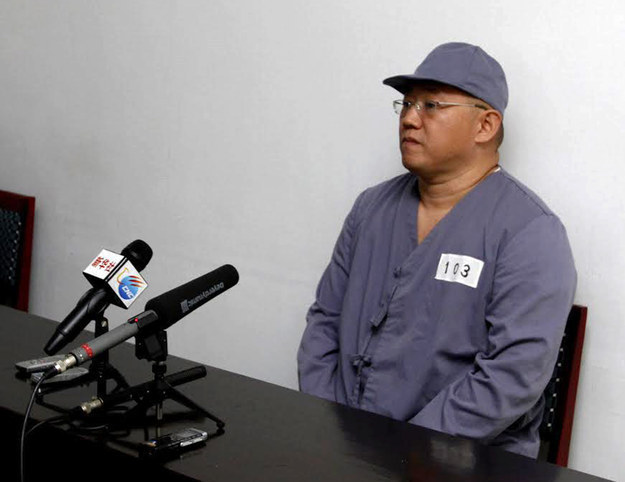 One of them, missionary Kenneth Bae, has been held since 2012 and is currently serving a 15-year hard labor sentence. The other, James Fowle, is still awaiting trial.
There has been an increase in Western travel to the country since 2009, with travel agencies estimating North Korea receives 4,000 to 6,000 visitors a year, the Los Angeles Times reported.