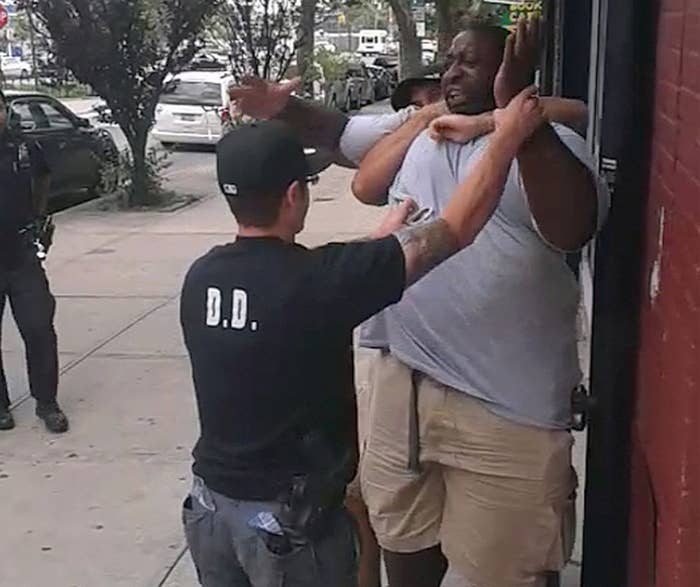 New York City will pay the family of Eric Garner $5.9 million to settle claims filed after his police-related death, the city's comptroller announced Monday.
Garner, a 43-year old resident of Staten Island, died July 17, 2014, after New York Police Officer Daniel Pantaleo put him in a chokehold during an attempted arrest over selling untaxed cigarettes. The city's medical examiner declared Garner's death a homicide, but a grand jury convened by the Staten Island district attorney declined to indict Pantaleo, sparking widespread demonstrations.
"We are all familiar with the events that led to the death of Eric Garner and the extraordinary impact his passing has had on our city and our nation," Scott Stringer, New York's comptroller, said in a statement. "While we cannot discuss the details of this settlement, and the city has not admitted liability, I believe that we have reached an agreement that acknowledges the tragic nature of Mr. Garner's death, while balancing my office's fiscal responsibility to the city."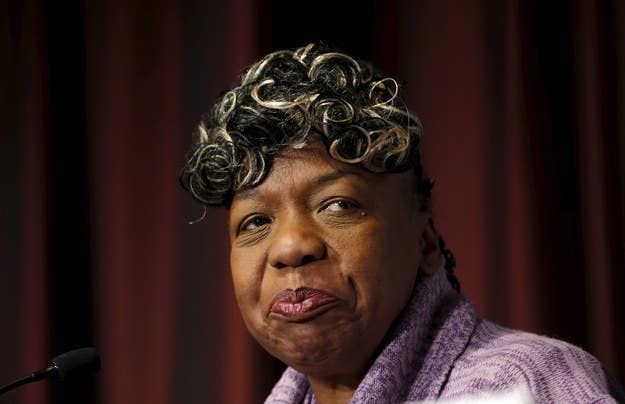 Monday's settlement prevents the Garner family from following through with a lawsuit against the city. In their original claim, the family had sought $75 million.
Jonathan Moore, an attorney for the Garner family, told the Associated Press that there had also been a settlement with the Richmond University Medical Center, which responded to the scene. Terms of the settlement are confidential.
Moore said the family planned to hold a news conference Tuesday with the Rev. Al Sharpton and the family.
Moore did not immediately respond to BuzzFeed News' request for comment.
Garner's final words — "I can't breathe" — were captured by a witness's cell phone video and became a prominent rallying cry in the "Black Lives Matter" movement and demonstrations that spread across the U.S. and abroad.
Even musicians and pro athletes wore "I can't breathe" messages on their clothes and uniforms in solidarity with the movement, which brought some major cities to a complete standstill as tens of thousands marched in support of better police treatment toward black people.
A federal probe into Garner's death remains ongoing.
In the wake of Garner's death, Mayor Bill de Blasio and Police Commissioner Bill Bratton announced plans to retrain New York's police force, allocating $35 million to teach officers how to reduce incidents of inappropriate force, among other things.