Man Decapitates Wife, Uses Her Head As Weight To Drown Himself
The murder-suicide took place in a scenic Austrian lake town popular with tourists.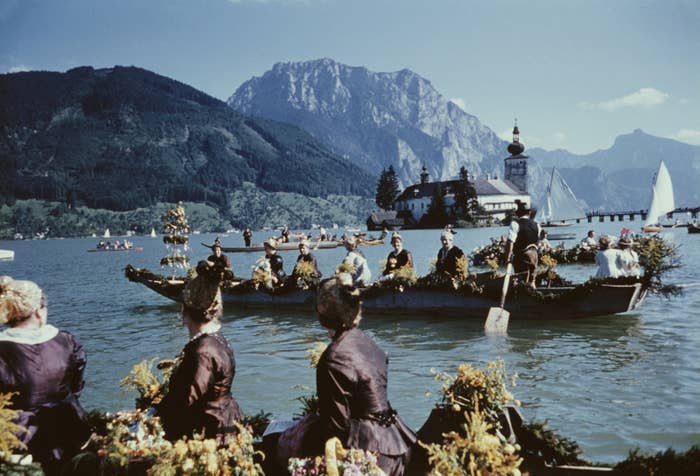 The decapitated head of a woman, whose body was found dismembered in a suitcase, was found in an Austrian lake Tuesday along with the body of her alleged killer in what authorities believe is a murder-suicide.
It all began when someone found two suitcases floating on the placid waters of Traunsee lake on Monday. The popular tourist destination is located about 50 miles from Salzburg.
The suitcases contained the dismembered corpse of a 71-year-old woman. Her head, however, was missing.
On Tuesday, police in Austria told the Associated Press that they had solved the gruesome mystery.
Investigators found a second body in the lake — a 72-year-old man. Attached to his hand was a concrete block. Inside the concrete block was the woman's head.
The authorities later learned that the two bodies belonged to a married couple from Germany, but they declined to identify either the victim or the alleged attacker. The police believe the man strangled his wife, dismembered her body, and poured concrete into a mold containing her head to make a weight with which to drown himself.
Traunsee lake is located in northwestern Austria, near the border with Germany. It is a popular tourist destination.