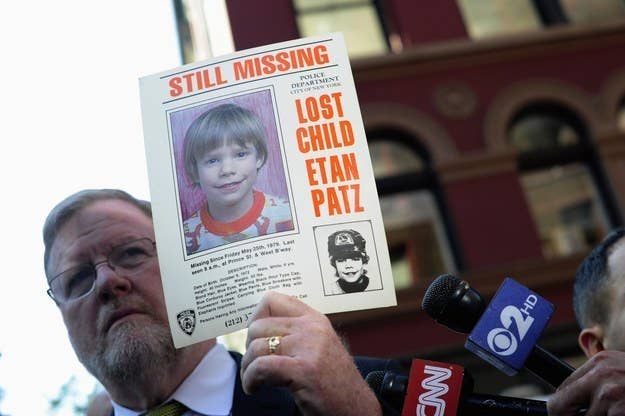 NEW YORK — The attorneys of a man accused of murdering Etan Patz asked for a mistrial on Monday, days after thousands of pages of long-lost evidence pertaining to one of New York's most famous cold cases turned up in a Harlem police station.
The evidence, consisting mostly of handwritten notes by detectives and prosecutors, was found in three dusty boxes at a Harlem police station.
The attorneys for Pedro Hernandez — who was recently put on trial for the child's death after Cy Vance, the Manhattan District Attorney, reopened the case in 2010 — said they hoped to use the new evidence to halt the proceedings.
"We may need to recall some of their witnesses, we may need to move for a mistrial," Alice Frontier, one of Hernandez's lawyers, told the Associated Press.
But a person with knowledge of the investigation told BuzzFeed News that the evidence was unlikely to change the course of the trial. The newly rediscovered documents, the person said, include blank posters, letters of condolences to the Patz family, and index cards detailing interviews with psychics.
Patz was 6 years old when he went missing in downtown Manhattan in 1979, on what was supposed to be his first day going to school by himself. His disappearance unleashed a large-scale manhunt spanning the whole city, with posters of his face appearing everywhere from billboards in Times Square to milk cartons.
The efforts to find Patz proved futile and his body was never found. Although prosecutors spent years investigating a convicted child molester called Jose Ramos, nobody had been arrested for the case until it was reopened in 2010. Ramos remains in prison for a separate conviction.
Hernandez — who his attorneys say is mentally ill —became the main suspect for the newly reopened case in 2012, when he confessed to choking the child and then throwing his body in the trash. His lawyers contend that the confession was produced under duress and that Hernandez, who has an IQ of 70, did not understand his rights.
The new evidence was found several miles away from the New York Police Department precinct that originally investigated the Patz case. It was not immediately clear how the boxes ended up in Harlem.
The discovery of the documents was announced last Thursday. A previous version of this article erroneously stated it happened on Monday, the day when Hernandez's attorneys requested a mistrial based on the findings.