Katherine Archuleta, Director Of Federal Office That Suffered A Major Cyberhack, Resigns
The announcement comes after the records of 21.5 million people were stolen from the the Office of Personnel Management in a cyberattack.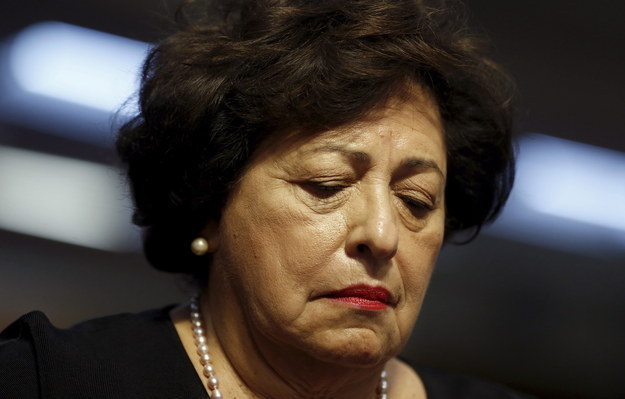 Katherine Archuleta, the director of the federal Office of Personnel Management, which suffered a major cyberhack that led to the records of 21.5 million people being stolen, resigned Friday, a White House official told BuzzFeed News.
"This morning, I offered, and the President accepted, my resignation as the Director of the Office of Personnel Management," Archuleta said in a statement. "I conveyed to the President that I believe it is best for me to step aside and allow new leadership to step in, enabling the agency to move beyond the current challenges and allowing the employees at OPM to continue their important work."
Beth Colbert, currently the deputy director for management for the Office of Management and Budget, will become acting director starting tomorrow, the White House official said.
Archuleta and the OPM had been under fire ever since the agency first disclosed the security breach last month. Government officials have attributed the series of hacks to China. However, Michael Daniel, special assistant to the president and cybersecurity coordinator, would not confirm that assessment in a call with reporters Thursday afternoon.
The latest finding is much higher than the 4.2 million figure OPM officials had previously reported. That number only included the first of two separate hacks and didn't include the people affected in the second breach, officials said.
"OPM needs a competent, technically savvy leader to manage the biggest cybersecurity crisis in this nation's history," said Rep. Jason Chaffetz, a Utah Republican who chairs the Oversight Committee. "The inspector general has been warning about security lapses at OPM for almost a decade. This should have been addressed much, much sooner, but I appreciate the president doing what's best now."
According to the OPM, some of the breached records include interviews conducted by background investigators, social security numbers, and about 1.1 million fingerprints. Health, criminal, and financial history information were also compromised in the cyberattack.
This is a developing story. Check back for updates and follow BuzzFeed News on Twitter.