In Fight For Financial Aid, Connecticut DREAMers Face Dilemma
Undocumented student-activists tried to get the state legislature to pass a law granting them access to financial aid. When that didn't work, they went to the University of Connecticut for help.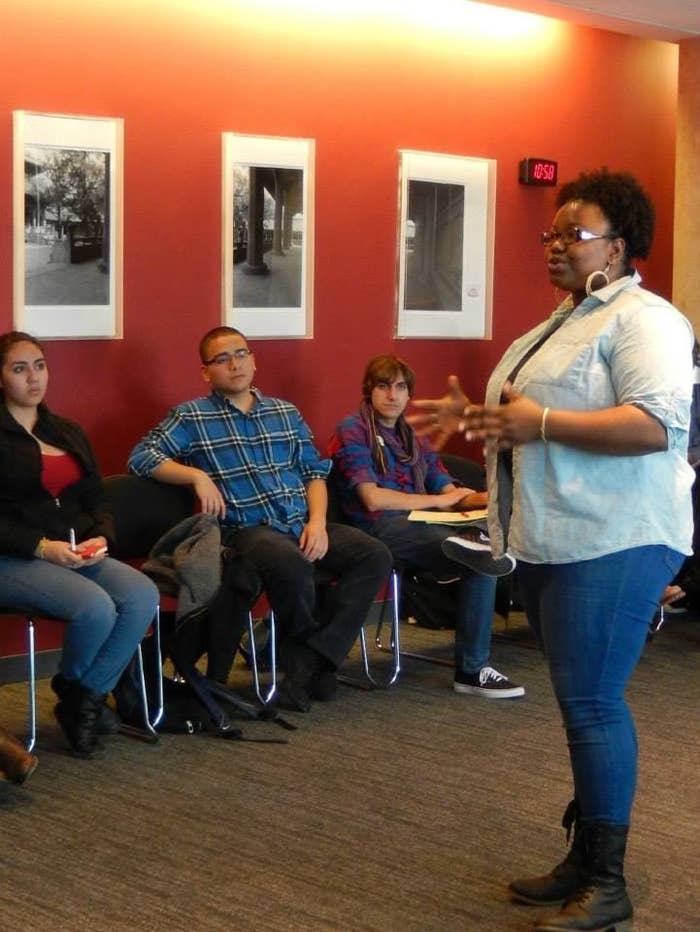 STAMFORD, Conn. — Like most of her classmates, Faye Phillip recalls her last days of high school as a time of anxiety. She took exams, planned for prom, and visited colleges.
Unlike most of her classmates, though, Faye Phillip did not apply to any of the colleges she visited. Born in Trinidad and Tobago, she came to the United States as a young girl without papers. Lacking a Social Security number, she worried that she would not be able to attend college at all.
Phillip eventually enrolled at Norwalk Community College, an institution known to help immigrant students. But even at a place as supportive as Norwalk, Phillip — who as an undocumented person is not eligible for state or federal financial aid — struggled to finance her education.
"I had to stop going," she told BuzzFeed. "Even if it's community college, it's still expensive."
Versions of Phillip's story play out every day across the United States. Even after several major victories — such as the right to pay in-state tuition at public colleges in several states — DREAMers seeking a higher education still face significant hurdles.
After dealing with a bout of depression, Phillip decided to take the matter into her own hands. Now 25, she is a member of Connecticut Students for a Dream (C4D), an activist group that fights for the educational rights of undocumented students.
On March 7, Phillip and other C4D members filled a petition asking the University of Connecticut, the state Board of Regents, and the Connecticut Office for Higher Education to provide undocumented students with financial aid. Counting on a wide base of support in a decidedly blue state, they were optimistic about their chances for success.
But on April 2, all three bodies rejected the group's petition.
C4D now faces a dilemma. Should it push local lawmakers to pass legislation that would make undocumented students eligible for financial aid? Or should it continue to press on university authorities and challenge its response to the petition in court?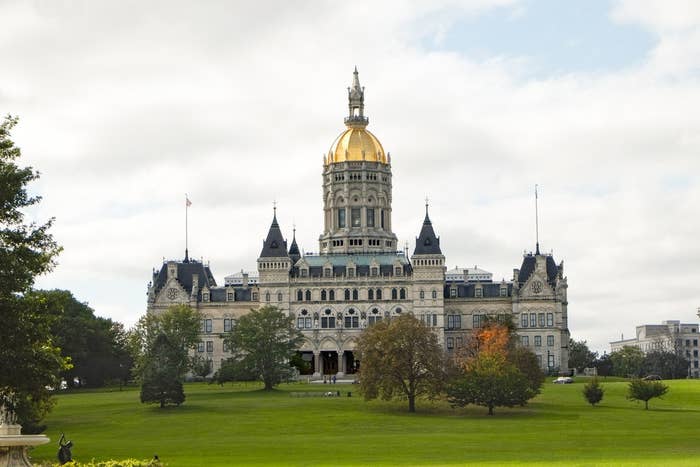 Though rooted in local circumstances, C4D's predicament mirrors a nationwide conundrum for immigration advocates. As hopes for comprehensive reform fade away, activists across the country have begun to push for what are known as "administrative actions." These actions are changes in policy that can bring relief to the undocumented population without relying on major legislative changes.
Administrative actions are possible because executive authorities — from local police commissioners to the head of the Department of Homeland Security, from university presidents to President Obama — have some power to decide how existing laws are enforced, even if they cannot make new ones.
Yet the use of administrative action is not without controversy. Anti-immigrant activists say the tactic goes against the spirit of the law. Even some supporters of immigrant rights are wary of taking responsibility for executive actions, which do not allow for the shared decision-making of legislation, and often come with great political costs.
Much like the national activists fighting for comprehensive reform, C4D lobbied the Connecticut General Assembly to pass legislation granting undocumented students access to financial aid before filing a petition for executive action.
The group originally encountered support from lawmakers. State Rep. Andres Ayala, a Democrat, agreed to sponsor a bill that would grant state financial aid to undocumented students. But when the proposal came up for review, other state Democrats backed down.
"They were afraid of doing something controversial," said Lucas Codognolla, the lead organizer for C4D. "They were worried that trying to push for institutional aid would backfire, and that we would lose in-state tuition. They also told us that we didn't need legislation to get institutional aid — that we could just get it from UConn."
When the bill died in its committee stage, C4D decided to appeal to the university
directly. The petition they filed did not ask the school to use any taxpayer money to help undocumented students. Rather, it requested that the university allow DREAMers to access to a pool of funds known as "institutional aid."
Connecticut law requires public universities to set aside a percentage of their tuition income for need-based financial aid. By paying university fees, undocumented students already contribute to that pool.
Still, the university, the legislature, and C4D all disagree on the question of who has the power to grant undocumented students access to those funds. The disagreement centers on divergent interpretations of federal law, which requires states to pass "affirmative laws" before their governments can grant benefits to undocumented immigrants.
Sung Jin, one of several Yale Law students who advise C4D, said that Connecticut's general statutes make it clear that regulations by state agencies "have the power of law," which means that any policy decisions by UConn or the Office of Higher Education would fulfill the requirements of federal law.
But in its April 2 response to the C4D petition, the Board of Regents said that "neither the Board of Regents, nor the Office of Higher Education, nor the University of Connecticut has the power to promulgate regulations concerning general financial aid" and that "federal law prohibits [the Board] from granting the benefits [CD4] request[s] absent legislative action by the General Assembly."
A statement by Stephanie Reitz, a spokeswoman for the University of Connecticut, echoed that response:
"UConn supports all of our students and seeks to ensure that a quality, affordable education remains accessible here, regardless of immigration or economic status," the statement read. "It's our understanding that federal law currently prohibits public institutions of higher education from granting financial aid to undocumented immigrant students."
Meanwhile, the General Assembly refuses to vote on the issue, claiming that its approval is not necessary.
As C4D and its lawyers consider whether to question UConn's response to their petition in court, the debate over administrative action rages on across the country. The Obama administration has already taken some executive steps to protect undocumented immigrants in the absence of comprehensive reform, with Deferred Action for Childhood Arrivals being the most visible.
Still, activists have started to lose their patience. Nationally, the demand for executive action can be seen on Twitter, with hashtags like #WeCan'tWait and #NotOneMore capturing activists' urgency.
Some commentators have said activists' calls for administrative action could ultimately alienate conservatives and sabotage efforts to pass comprehensive immigration reform.
When asked about whether C4D is worried their effort could backfire, members reacted strongly. An education student, who declined to give her name because she wants to keep her undocumented status private, said that she found calls for patience frustrating after spending years waiting for comprehensive immigration reform.
"We have been waiting for a long-term solution for a very long time," she told BuzzFeed. "How much longer are we expected to say, 'Yes, citizenship and nothing less?' After seeing the DREAM Act fail, after seeing citizenship not even come up, we need to fight for what our community needs right now."