This Guy Got Arrested After He Posted His Alleged Bank Robbery To Instagram
A 23-year-old man who allegedly robbed a bank in Virginia Instagrammed the whole thing. He claims he didn't rob the bank, but only asked nicely for the money.
Dominyk Alfonseca is a 23-year-old who lives in Norfolk, Virginia.
On Monday, Alfonseca began posting his plans to rob a bank on his Instagram account. Here's the letter he allegedly gave the teller: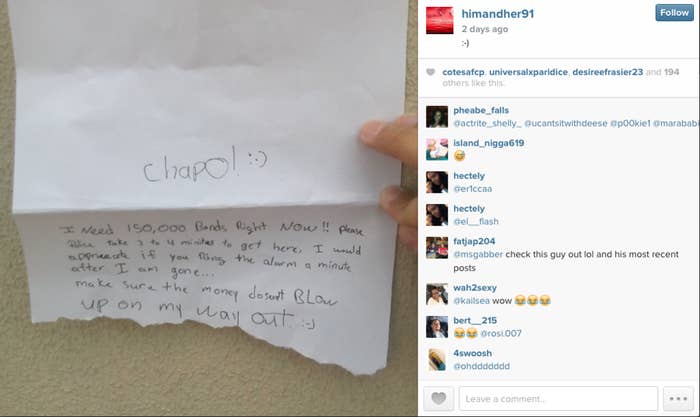 Alfonseca walked into a bank at Virginia Beach Town Center and allegedly handed the note to a cashier, USA Today reported. He shot video of the interaction and posted it to Instagram.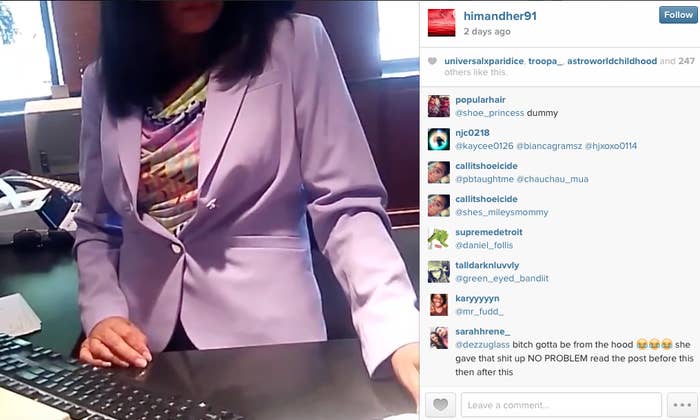 The cashier complied with Alfonseca's instructions. He recorded her as she handed him hundreds of $1 bills.
Virginia Beach police arrested Alfonseca less than an hour after he walked out of the bank with $150,000, officials told WVEC, a local ABC affiliate. They took him to the local jail, where he is being held without bail.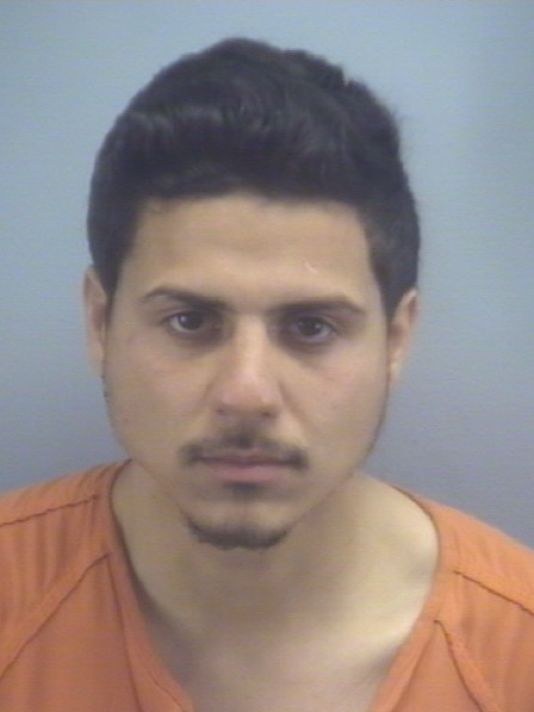 From jail, Alfonseca gave an interview to WVEC, in which he said his actions did not amount to a bank robbery, because the teller gave him the money voluntarily.
"If you see me in the video or whatever like that, I have a shirt on, no weapon, no mask, and she passes me the money," Alfonseca told WVEC. "I don't want to get her in trouble. Maybe she made a mistake. Maybe she made a mistake, and I didn't make a mistake."
The Virginia Beach Police Department did not immediately respond to a request for comment. It was unclear whether Alfonseca had retained an attorney.