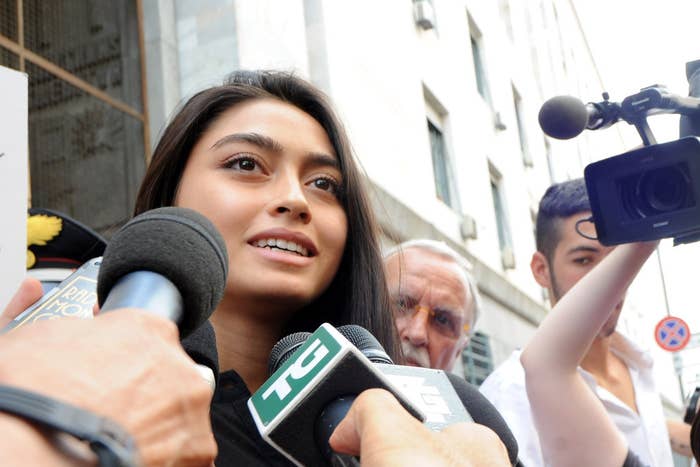 On Aug. 22, 2010, in the Italian city of Milan, a famous television anchor invited two young models to a dinner party at Prime Minister Silvio Berlusconi's country villa. The models, both of them barely 18 years old, were flattered by the invitation and enticed by the anchor's promises that he could help them get jobs in Berlusconi's media empire.
But the women's excitement turned into horror shortly after they arrived at the villa, according to hundreds of pages of Italian court records reviewed by BuzzFeed News.
The models reported they were repeatedly groped by the prime minister and his associates, the records show. They were pressured to join what appeared to be an incipient orgy. When they asked to leave, they were warned that their entertainment careers would be ruined.
The models left anyway. Months later, after the Italian media began reporting on the massive prostitution scandal that would end Berlusconi's political career, they decided to come forward. Defying a cultural climate where sexual harassment, particularly by powerful men, is often ignored or rationalized, they wrote an excruciatingly detailed account of their experiences and presented it to the prosecutor in Milan.
Italian media coverage was often harsh, branding the models as "whores" — even though they were still in high school when they decided to speak up. But their testimony proved instrumental in holding accountable the man who controlled not only the Italian political system, but also most of its media. Their statements helped convict three of Berlusconi's closest associates, all of whom were sentenced to prison.
Four years later, one of the models, Ambra Battilana Gutierrez, is involved in another high-profile sexual assault case. This time, the powerful mogul being accused is Harvey Weinstein, the Hollywood kingmaker who co-founded Miramax and produced Shakespeare in Love, Pulp Fiction, and other critically acclaimed movies.
(BuzzFeed News does not typically name potential victims of sexual assault. In this case, Battilana's identity has already been widely reported.)
Among the few undisputed facts in this case is that Battilana went to Weinstein's Tribeca office March 27 for a business meeting. Several sources in the entertainment industry told BuzzFeed News that it is not typical for someone in Weinstein's position as the head of the studio — even one as famously micromanaging as he — to meet alone with an unknown talent with no acting credits.
BuzzFeed News asked Weinstein's representative how the meeting came to be, what specific project the meeting was for, whether a director or casting director was meant to attend, and whether meeting with talent with no acting credits is something Weinstein does regularly.
Weinstein's representative declined to comment.
Whatever brought the meeting about, Battilana alleges that Weinstein groped her and demanded sexual favors. The model first met the producer the previous day, during a premiere at Radio City Music Hall, the New York Times reported. Battilana reportedly made her complaint against Weinstein in person, walking into a New York Police Department station just hours after the incident.
The NYPD confirmed to BuzzFeed News that it had received a complaint against the producer and that the matter was under investigation, referring all other questions to the Manhattan District Attorney's Office. A spokesperson for the DA declined to comment.
Weinstein's spokesperson, Risa Heller, declined to comment on a detailed outline of this story. In the past, Weinstein's representatives have denied Battilana's allegations and said the producer is fully cooperating with the investigation.
David Godosky, Battilana's attorney in the case against Weinstein, told BuzzFeed News that the fact that his client testified against Berlusconi is evidence of her willingness to confront powerful men.
"She is the kind of person who'll speak up when she witnesses something that is wrong, whether it is the prime minister of Italy or someone in the industry here," Godosky said. "We think that Ambra has made a credible claim and that she is a credible witness."
Godosky declined to comment on a detailed summary of the contents of this article or to make Battilana available for an interview.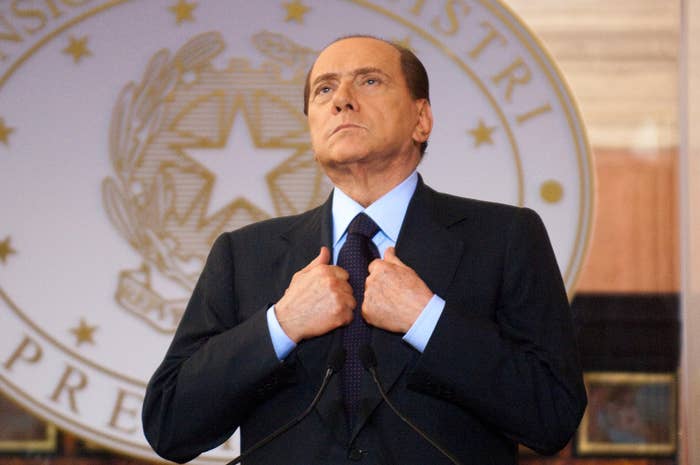 Reactions to Battilana's decision to testify against Berlusconi were largely hostile. Italian court records cite testimony from the vice principal of her high school and from a former teacher, both of whom said Battilana was harassed by journalists and classmates.
Much of Battilana's testimony can be found in a public document issued by the Ordinary Tribunal of Milan on July 19, 2013, during sentencing proceedings against three of Berlusconi's associates: Dario Mora, a talent manager; Nicole Minetti, a model and politician; and Emilio Fede, the television anchor who invited Battilana and the other model to the villa. The documents were provided to BuzzFeed News by Battilana's former attorney, Patrizia Bugnano.
All three defendants were convicted on charges of "procuring, favoring, and inducing" young women to become "prostitutes" for Berslusconi. Mora and Fede were sentenced to seven years in prison and Minetti to five — but it remains unclear whether they will serve their sentences.
(Berlusconi was also convicted on separate charges, but the verdict was overturned by a court of appeals.)
The sentencing document provides some details about Battilana's background that have not been previously reported in the American press. Battilana grew up in an economically disadvantaged background and turned to modeling to help her mother Corazon Gutierrez, an immigrant from the Philippines, pay the bills.
Shortly after she turned 18, Battilana entered the Miss Italia beauty pageant, where she met and befriended Chiara Danese, another young model.
While in Milan at the time of the pageant, on Aug. 21, 2010, Battilana's talent manager took her and Danese to what he said was an audition at Rete4, one of Berlusconi's TV channels. But, according to the document, the audition never took place. Instead, the talent manager introduced the two women to Fede — one of Italy's most famous TV anchors and another defendant in the case.
In a private meeting in his office, according to court records, Fede offered the women positions as weather forecasters for the channel. He said they would be paid a large salary: between 3,000 and 5,000 euros per week, or between $3,250 and $5,500. The women said they were shocked by the amount — the average wage in Italy in 2014 was 500 euros per week — but also that they felt happy for the opportunity, the document states.
The next day, Aug. 22, Fede called Battilana's talent manager and asked him to invite the two models to San Marino in Arcore, Silvio Berlusconi's famous villa just outside Milan. At the villa, the women were taken to the back garden, where the Prime Minister's guests — including at least 15 young women — were having an aperitif. There, Fede made advances on Danese, the document states. Later, during dinner, Fede would begin touching both of the models' thighs.
"The most embarrassing moment was when he was behind me, kind of massaging me, and talking to me, saying 'Are you happy you are going to be a weather girl?'," the document quotes Danese as saying. "But I told him that I really wanted to continue in the contest for Miss Italia, because my parents made a lot of sacrifices so that I could participate in the contest. He got upset and pushed me away. I got mad, but I thought, '5,000 euros a week, I need them.'"
According to the document, Fede then introduced the two models to Berlusconi. The prime minister was apparently very interested in Battilana and Danese, which provoked Fede's jealousy.
"Keep calm!" the document quotes Fede as saying. "You eat from your plate and I'll eat from mine."
During dinner, court documents state that some of the other female guests simulated oral sex on a statue Berlusconi had brought to the table. The prime minister then invited the guests to join him in one of his infamous "bunga-bunga" sex rituals. The invitation made Danese feel unwell. She asked for a cup of chamomile tea and lay down for a while.
After Danese recovered, Berlusconi offered to give the models a tour of the house. Berlusconi then forcibly groped both of the women's buttocks while they were walking up a flight of stairs, the court records show.
"Chiara and I were shocked by his behaviour," the document quotes Battilana as saying. "I asked her: 'What do we need to do? Do we need to give it away?'"
Berlusconi later took the women to a room in the villa decorated to look like a strip club, where most of the female guests wore nurse costumes and some of them — including Nicole Minetti, who was a representative at a local legislature at the time — were completely naked, the document states.
Berlusconi and Fede repeatedly tried to get Battilana and Danese to join the other female guests in dancing sexually with them, but they refused and asked to leave, angering the two men.
"So you are not going to do anything?," the document quotes Fede as saying. "The night is over? Be careful tomorrow at Miss Italia. Be careful, because you won't get anything."
The two models insisted. Finally, Fede drove them back to Milan. Court records state that he was apologetic in the car, and that he told the models that they had "passed the test."
"All the other girls are just whores," the court record quotes Fede as saying. "But he [Berlusconi] will help you make your dreams come true."
Neither Battilana nor Danese spoke to the police about what had happened that night for several months, the record states, in part because they were worried that the prime minister would retaliate against them. But after news broke that Berlusconi had brought child prostitutes to some of his sex parties and a media frenzy ensued, the names of the two models began appearing in the newspapers.
Battilana suffered greatly from the stigma of being associated with Berlusconi and his parties. Eventually she and Danese decided to testify against Berlusconi and his associates in an attempt to clean their reputations.
During the trial, Battilana was heavily questioned about a sexual assault lawsuit that she had filed two years earlier against Ilario Gino, a wealthy car salesman in his fifties with whom she had had a sexual relationship when she was 16 years old. Gino alleged that he had paid her for her services; Battilana, that he had abused her. The tribunal decided that the previous lawsuit had no bearing on the case against Berlusconi's associates.
After the trial, Battilana had difficulty finding work as a model, and was forced to work under a pseudonym, the document states. Today, her modeling website lists her as Ambra Gutierrez.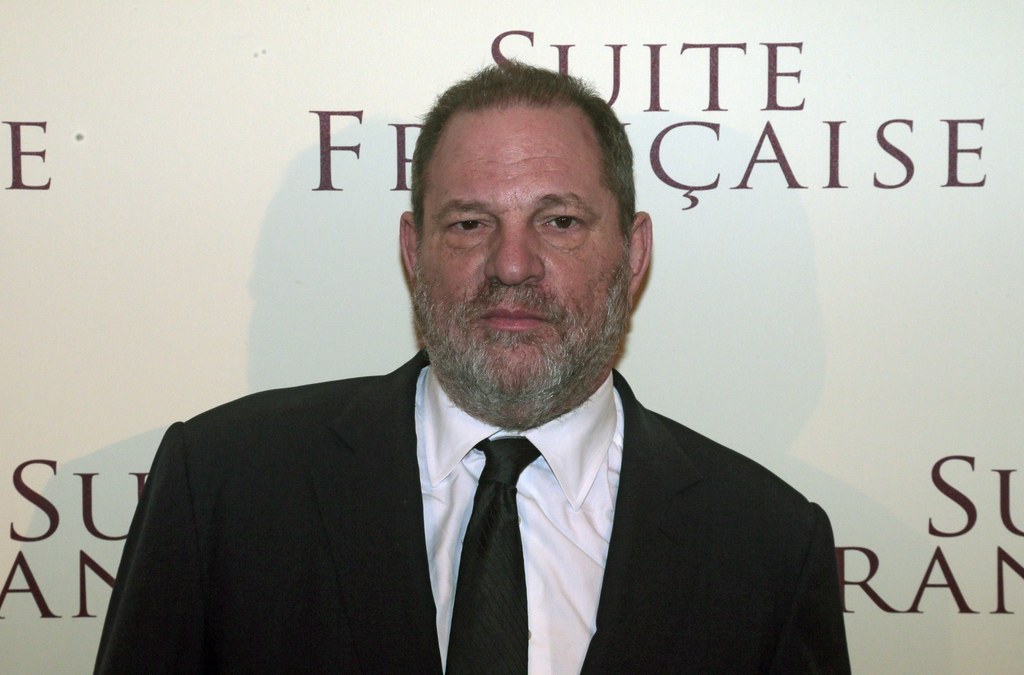 On Tuesday, in New York, the big question was whether the Manhattan DA would indict Weinstein on criminal charges or not.
Were the producer to be convicted for forcible touching or sexual misconduct — both of which are criminal misdemeanors — he could face up to a year behind bars. But a former NYPD detective who spent years working in the Special Victims Squad told BuzzFeed News that an indictment seemed unlikely.
"They don't want to end up with another DSK," the former detective said, referring to the case of Dominique Strauss-Kahn, the former head of the International Monetary Fund.
Strauss-Kahn was indicted on sexual assault charges in Manhattan in 2011 after a domestic worker at the Sofitel hotel accused him of having attacked her. Prosecutors dropped the case after the alleged victim's credibility was called into question.
On Tuesday, Battilana's public Facebook profile was topped by a a photo post showing white letters on a black background.
"Don't stop dreaming just because you had a nightmare," the post read.
Adam Serwer and Kate Aurthur contributed reporting. Valentina Cordero contributed research and translation.