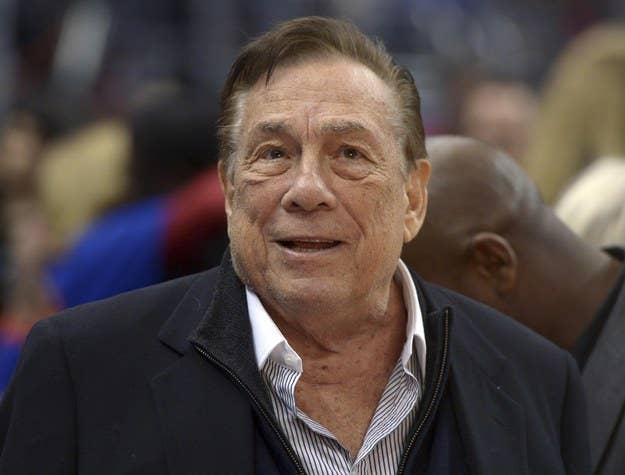 Donald Sterling, the disgraced owner of the Los Angeles Clippers, has a history of racial discrimination and racist remarks that long predates the leaked recording that sparked a recent controversy. In 2005, for example, he paid a record-breaking $2.73 million settlement to the Department of Justice, which had sued him for refusing to rent to African Americans and Latinos.
Now, tax documents reviewed by BuzzFeed show that he also has a long history of spending money to win allies in communities of color.
Since 2009, the Donald T. Sterling Foundation has given around $430,000 to black and Latino organizations. It is possible that Sterling donated more money to organizations of color in previous years and through other foundations, but tax filings for the Sterling foundation are only available for the years between 2009 and 2012.
The quantity is a tiny fraction of Sterling's total fortune — he is reportedly worth $1.9 billion, which makes him the 328th richest man in America, according to Forbes — but it has been enough to win him at least two awards from black institutions.
The Black Business Association of Los Angeles, for example, accepted $50,000 from Sterling between 2009 and 2012. In appreciation for Sterling's friendship, the association honored him in 2008 with its Humanitarian Award, according to the Los Angeles Times. The following year, the association invited Sterling to chair its awards dinner.
Earl Cooper, the association's president, did not respond to repeated requests from comment on whether his organization plans to continue to accept donations from Sterling.
Sterling's other prize came from the Los Angeles chapter of the NAACP, which gave him its President's Award in 2008. The following year, the chapter awarded him its Humanitarian Award. The organization was scheduled to honor Sterling again on May 15, but rescinded the invitation after Saturday's revelations.
Tax documents show that Sterling gave $5,000 to the chapter in 2010. The Huffington Post reported that the organization also received an additional $40,000 between 2008 and 2009 from the Los Angeles Clippers Foundation, which does not mention Sterling in its tax returns.
Chapter president Leon Jenkins — a former judge who was disbarred for taking bribes — declined to say whether his organization has taken any more money from Sterling. The organization has also failed to file recent required tax documents that would reflect donations from other years.
Other organizations that received funds from the real estate mogul include the United Negro College Fund — $50,000 — and Nuevo Amanecer Latino Children's Service — $40,000. Neither organization responded to questions asking whether they will accept any future donations from Sterling.
About $165,000 of Sterling's donations to minority organizations went to public schools with substantial black and Latino student populations. The gifts, which usually came in yearly installments of $5,000 per high school, benefited students whom Sterling said are "brats" who "smell" and "sit around smoking and drinking all day," according to a 2003 discrimination lawsuit.
Not all of Sterling's charitable donations went to minority organizations. Between 2009 and 2013, Sterling also gave about $940,000 to universities, hospitals, medical research funds, and religious charities. His biggest donation — to the tune of $75,000 — went to Yeshiva Gedolah, an orthodox Jewish school. The Yeshiva declined to comment.
Calls to the Donald T. Sterling foundation were not returned.
Here is a spreadsheet with every single organization that took money from the Sterling foundation since 2009.