Why Does The NYPD Almost Never Apologize?
It has to do with whether you're a famous tennis star, but also with the mechanics of civil lawsuits.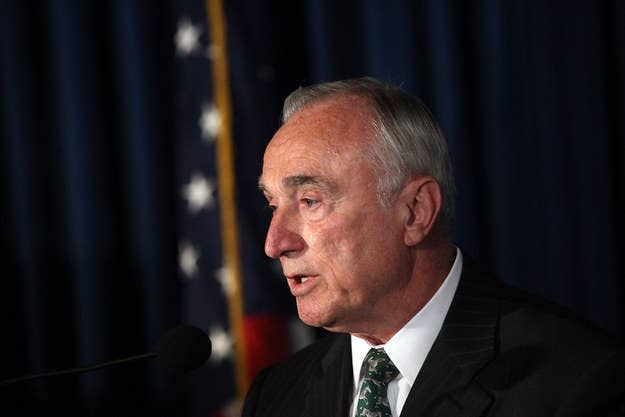 Bill Bratton, New York City's Police Commissioner, is not the kind of guy who apologizes often. Last Thursday, however, he went out of his way to make sure everyone in the city knew he had personally called James Blake, the former tennis star, to say sorry.

"I spoke to Mr. Blake a short time ago and personally apologized for yesterday's incident," Bratton said in the kind of press release usually reserved to inform reporters of major crimes.
A day earlier, a plainclothes NYPD officer tackled Blake outside the Manhattan hotel where the athlete was staying during the U.S. Open. Blake, who won 10 singles titles before retiring in 2013, had not been accused of any crime. The cop who arrested him mistook him for a suspect in a credit card fraud scheme.
Blake and the suspect shared a number of physical characteristics, the first of them being that they are both black. Later, it emerged the suspect who shared a resemblance with the tennis star wasn't involved in the scheme either.

To make matters worse, over the next few days several outlets reported that James Frascatore, the white officer who tackled Blake, had a history of alleged abuse of force, including two open federal civil rights lawsuits accusing him of beating black suspects. One of those lawsuits alleged he shouted racial slurs while hurting the arrestee.
Overall, the incident was a public relations nightmare for a department that struggles to shed an image tarnished by accusations of racial profiling. But it also offered a window into the communications strategy of the man considered by many to be America's top cop.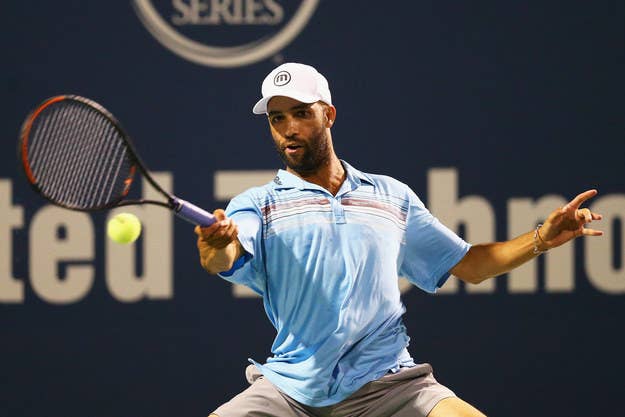 A BuzzFeed News review of Bratton's statements to the press found that, before Blake's arrest, the commissioner had only apologized publicly two times in the 21 months that he has served under Mayor Bill de Blasio. (A third apology, delivered privately, was later made public by one of the people who received it).
To put that figure into perspective, the Civilian Complaint and Review Board (CCRB), the independent agency that investigates allegations of police wrongdoing, received nearly 1,100 complaints that were found to have merit during the same period. (Last year, WNYC reported that Frascatore, the officer who arrested Blake, had been the subject of 5 CCRB complaints in the space of 7 months).
The first of Bratton's mea culpas came in April, after a counterterrorism detective was caught on video viciously berating an immigrant Uber driver. The second came in August, after an officer shot and killed Felix Kumi, a Mount Vernon man who happened to be standing near the scene of an undercover gun sting gone wrong. Late last year, the commissioner also apologized privately to the family of Akai Gurley, a black man who was allegedly killed by accident by a rookie officer who was patrolling a housing development with his gun drawn. An advocate later described the private apology to the New York Daily News.
The NYPD's public relations unit did not respond to a request for a comprehensive list of the commissioner's public apologies. It also did not respond to questions about the process through which the commissioner decides when to issue a public apology.
But even in the absence of an official description of the department's policy, the apologies identified by BuzzFeed News suggest that Bratton apologizes when three factors coincide: widespread public outcry, unquestionable harm by police to an unquestionably innocent person, and the near-certainty that admitting wrongdoing would have little effect on any potential settlements that the city may have to pay — whether because the wrongdoing is so obvious that there is no denying it, or because it is unlikely to result in a large monetary award.
Bratton does not apologize when a victim of alleged police brutality is outside of the media's attention, when there are pending criminal charges or even the slightest question of whether the police were in the wrong, or when the question of whether the city will have to pay a settlement to the victim remains open.
Consider, for example, the case of Thabo Sefolosha, a forward for the Atlanta Hawks NBA team whom the NYPD arrested in April. Sefolosha, who is black, was charged with obstructing government activity, resisting arrest, and disorderly conduct after he allegedly refused to leave the scene where a discharged soldier was said to have stabbed Chris Copeland, a forward for the Indiana Pacers.
Versions of what exactly happened during Sefolosha's arrest vary widely. A source close to the NBA star told Sports Illustrated that the athlete was merely trying to shield Copeland from unwanted attention, and that he only engaged the police after they "provoked" him. By contrast, the criminal complaint against the basketball player alleges he disregarded six commands to leave the scene and "ran aggressively" towards one of the officers.
In the course of the arrest, Sefolosha suffered a leg fracture that he alleges was caused by police, and that would keep him out of this year's NBA playoffs. Despite Sefolosha's high visibility and the extent of his injuries, Bratton did not publicly say sorry. Alex Spiro, the NBA player's attorney, told BuzzFeed News his client had not received a private apology either.
Bratton's differing responses to the two forceful arrests of professional athletes almost certainly had to do with the fact that, unlike Blake, Sefolosha was charged with a crime. But a defense attorney who specializes in representing high profile clients in civil cases against the NYPD told BuzzFeed News there might be another reason at play: money. (The attorney asked not to be named so that he or she could speak freely without prejudicing his or her pending cases).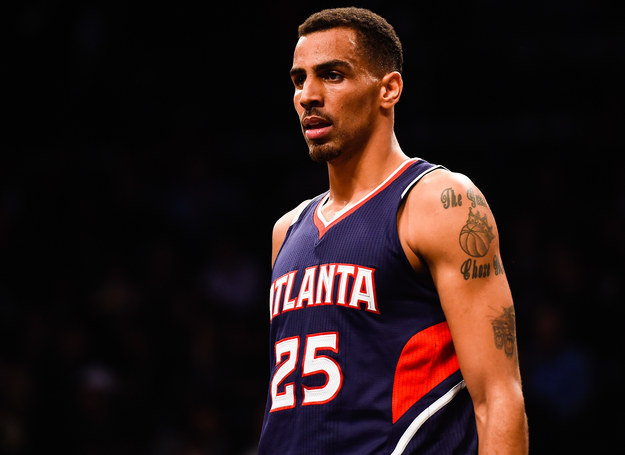 Both Blake and Sefolosha are free to file civil lawsuits seeking monetary damages from the police department. Were they to win those cases, however, they would likely receive vastly different settlements, the attorney told BuzzFeed News.
Regardless of the eventual disposition of his criminal charges, Sefolosha was severely injured during his arrest and was held in custody overnight. Moreover, he had to miss one of the most watched sporting events of the year, the NBA playoffs, in which millions of dollars were at stake. Taken together, the attorney said, these factors could potentially result in a very substantial settlement from the city.
By contrast, Blake was only superficially injured. He was only in custody for 15 minutes, and did not miss the chance to earn any substantial amount of money. All of these factors — combined with the fact that New York does not accept claims made solely on the grounds of emotional distress — could make it very difficult for Blake to win a big settlement from the city, the attorney said. The tennis star could potentially file a civil rights claim in federal court, but that would result in a lengthy and expensive legal process. (Kevin Marino, Blake's attorney, declined to make him available for an interview).
Since most settlements reached by the city include a clause specifying that the municipality admits no wrongdoing, Bratton has an incentive to only apologize when the department is indisputably at fault for a terrible tragedy — as with Gurley or Kumi — or when admitting to the alleged wrongdoing is unlikely to result in a large settlement — as with Blake and the Uber driver.
In a sense, the entire point of a settlement is to avoid an apology. The result is that many people who allege police misconduct are left with a choice: either an apology or a settlement, but rarely both.
Given that the department is slow to admit fault, many plaintiffs opt to fight for a settlement. Those who are successful are often required to sign agreements committing them to silence about the case — which explains perhaps why a dozen people who have won settlements from the city after they sued the NYPD declined to speak with BuzzFeed News.
"I mean, what would you prefer?," said Herbert Schmell, an attorney who has represented clients who have won tens of thousands of dollars in settlements for alleged police abuse of force and false arrest. "An apology? Or money?"
Take, for example, the case of Bernard Harry. Harry, a 56-year-old construction contractor originally from Guyana, alleges in a lawsuit filed in New York Supreme Court that a police officer brutally beat him after stopping him in circumstances not entirely different from Blake's case.
One afternoon in February 2012, Harry was heading back to his home in the East Flatbush neighborhood of Brooklyn when he ran into a friend, who asked him for a cigarette. Harry gave the neighbor a cigarette, but never made it home.
"I mean, what would you prefer? An apology? Or money?"
A man who he'd never seen before approached him and began aggressively patting him down, Harry told BuzzFeed News. When the contractor asked the man who he was and what was he doing, Harry said, the man told him to "shut the fuck up."
The man turned out to be NYPD Detective Phillip Atkins. Like the officer who arrested Blake, he did not immediately identify himself, according to Harry.
"When I turned around and I saw Detective Atkins, I didn't even know it was Detective Atkins, all I know is somebody is patting my waist," Harry told the CCRB in an interview about the complaint, according to documents reviewed by BuzzFeed News that detail the NYPD's internal investigation into the case. (Elsewhere in the documents, the NYPD stated that Atkins shouted "Police!" before approaching Harry).
The NYPD documents go on to say that Atkins then hit Harry on the head and pushed him against a fence, where he continued to beat him and kick him, pushing his head against the wall. Atkins and another detective eventually took Harry to Central Booking, where he was charged with disorderly conduct. The charges were eventually dropped.
Before the incident, Harry had no history of convictions. By contrast, Atkins — like Frascatore — had a long record of alleged misconduct. Internal NYPD documents reviewed by BuzzFeed News show he was placed under use of force monitoring three times since 2005, each time for accumulating three or more CCRB complaints in a given year. Four months after he stopped Harry, Atkins shot and killed Shantel Davis, a 23-year-old unarmed black woman from East Flatbush. The detective was never charged with a crime.
The NYPD did not immediately respond to a request for comment on Atkins' disciplinary file.
Nearly three years after Harry's arrest, the NYPD's Internal Affairs Bureau held a disciplinary trial to determine whether Atkins had been in the wrong when he arrested Harry. Internal documents detailing the trial show the detective was eventually found guilty of "abusing his authority" and sentenced to a reprimand. The NYPD's prosecutor had recommended taking away 15 days of vacation, but the Deputy Commissioner For Trials, the authority in charge with deciding the fate of officers accused of wrongdoing, decided a formal reprimand was sufficient because Atkins had "excellent performance evaluations."

Although the incident with Harry took place during the tenure of former Police Commissioner Ray Kelly, it was Bratton who signed the sentence. Yet, despite the fact that the police acknowledged to have done wrong to Harry, the contractor did not receive any kind of apology.
Reflecting on the similarities and differences between his case and that of the tennis star, Harry said he felt the treatment he'd received was representative of the way the NYPD treats impoverished people.
"When I look at how they apologized to Blake to fast, it makes me feel I'm worthless," Harry told BuzzFeed News in an interview conducted at the offices of his attorney, Andrew Laufer.
Asked whether receiving an apology from Bratton could make him feel better, Harry was clear. "It's too late now," he said. "He'd be doing it because he was under pressure."
His attorney agreed: "The only thing that could satisfy my client at this point is a monetary settlement," Laufer told BuzzFeed News.