A grand jury in Texas on Monday brought criminal charges against two undercover videographers who shot tapes purporting to show illegal sales of fetal tissues by Planned Parenthood.
The grand jury, based in Houston, originally convened to investigate allegations of wrongdoing against the reproductive health clinic — but found no evidence that Planned Parenthood or its staff members had broken the law.
Instead, the jury decided to charge David Daleiden and Sandra Merritt — both affiliated with the anti-abortion Center for Medical Progress — with tampering with a government record. Daleiden has also been charged with purchase and sale of human organs.
"We were called upon to investigate allegations of criminal conduct by Planned Parenthood Gulf Coast," Devon Anderson, the Harris County district attorney, said in a statement. "As I stated at the outset of this investigation, we must go where the evidence leads us."
A warrant for Daleiden's arrest has been issued with a $10,000 bond. Daleiden's lawyer, Peter Breen of the Thomas More Society, told BuzzFeed News that Daleiden "has been compliant with law enforcement across the country," and that they were in the process of negotiating Daleiden's appearance in Texas.
"These anti-abortion extremists spent three years creating a fake company, creating fake identities, lying, and breaking the law," Eric Ferrero, Planned Parenthood's vice president of communications, said in a statement. "When they couldn't find any improper or illegal activity, they made it up.
"These people broke the law to spread malicious lies about Planned Parenthood in order to advance their extreme anti-abortion political agenda. As the dust settles and the truth comes out, it's become totally clear that the only people who engaged in wrongdoing are the criminals behind this fraud, and we're glad they're being held accountable."
The Center for Medical Progress later released a statement that they used the same undercover techniques that investigative journalists have used for decades, and the group said they followed all applicable laws.
"We respect the processes of the Harris County District Attorney, and note that buying fetal tissue requires a seller as well," the group said. "Planned Parenthood still cannot deny the admissions from their leadership about fetal organ sales captured on video for all the world to see."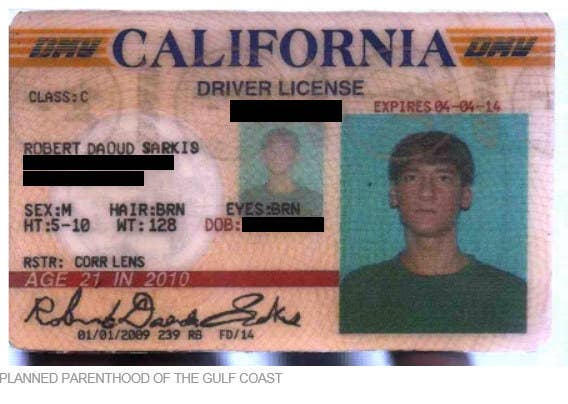 Daleiden and Merritt came to national prominence last July, when the Center for Medical Progress released a heavily edited video that purported to show a Planned Parenthood doctor talking about the sale of fetal body parts.
Planned Parenthood immediately claimed the videos were misleading and eventually filed a lawsuit against the Center for Medical Progress. But the videos unleashed a wave of outrage. In November, there was a shooting at an abortion clinic in Colorado Springs. A Republican-led Congressional committee began investigating Planned Parenthood.
On Monday, the committee's ranking Democrat, Rep. Jan Schakowsky said the grand jury's decision showed the truth still mattered.
"Sadly, and fueled by heavily-edited videos created by anti-abortion activists who are now under grand jury indictment, House Republicans continue to ignore the facts and waste taxpayer funds on a partisan political attack on women's health," she said in a statement. "Their investigation needlessly endangers the privacy and safety of patients, healthcare providers, and scientists seeking cures that will help all Americans. House Republicans should admit when they're wrong."
NARAL Pro-Choice Texas described the videos as part of an anti-abortion smear campaign and applauded the outcome of the grand jury investigation.
"This grand jury decision affirms what we already knew—Planned Parenthood holds itself to the highest standard of care and anti-abortion activists will go to any lengths to disparage reproductive health care providers," executive director Heather Busby said in a statement. "It's shameful that even with the evidence against them, our state's leaders are using widely discredited videos created by anti-abortion activists as an excuse to go after Texans' access to reproductive health care."

If convicted of the top charge, Daleiden and Merritt could face up to 20 years behind bars. It was not immediately clear if either of them had retained an attorney.
Additional reporting by Dan Vergano.