Government Investigators Say Powell And Rice Aides Got Classified Emails On Personal Accounts
The finding comes during a controversy regarding Hillary Clinton's use of a personal email server during her time as Secretary of State.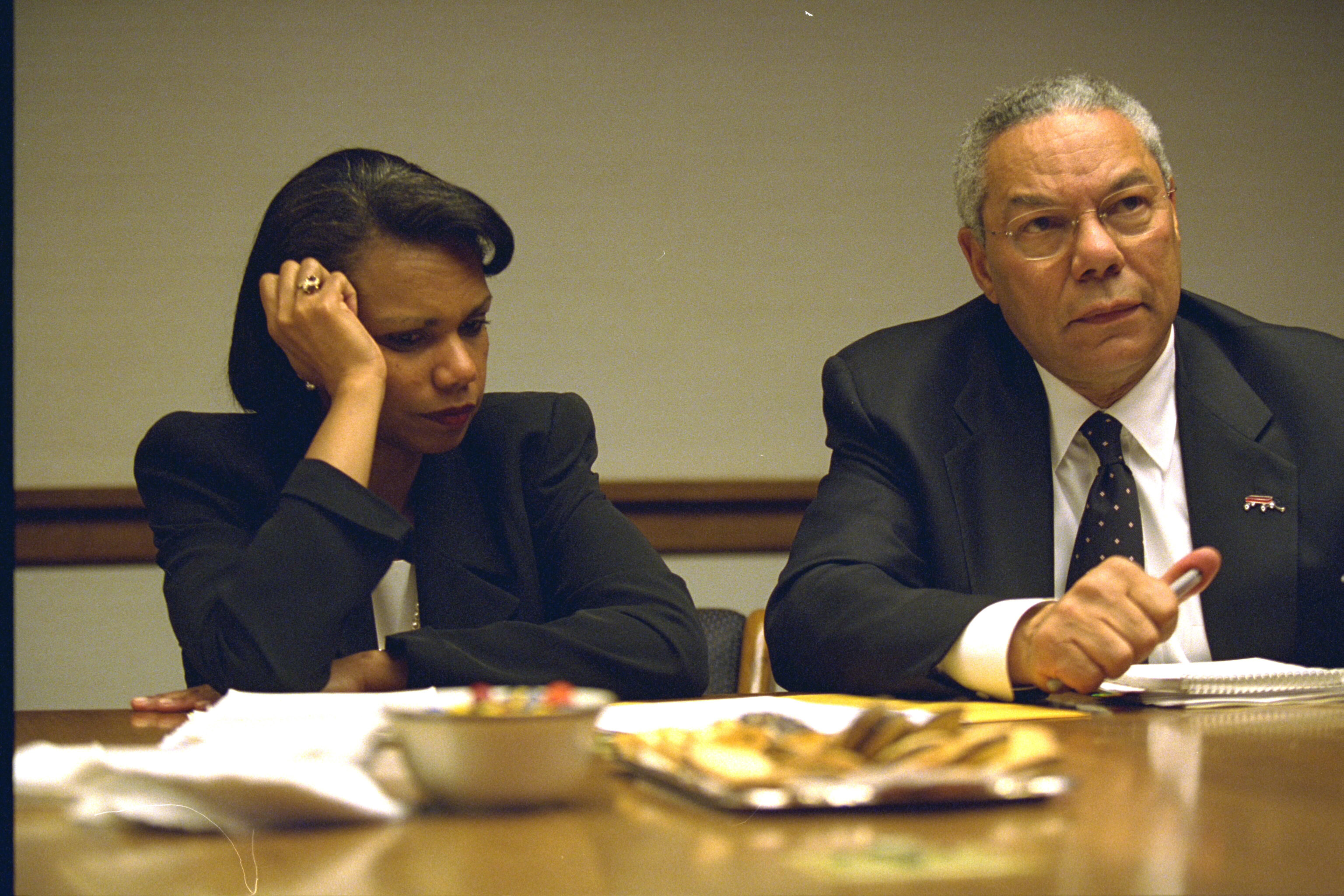 Government investigators said that classified information was sent to the personal email addresses of former Secretary of State Colin Powell and the staff of former Secretary of State Condoleezza Rice, according to Rep. Elijah E. Cummings the ranking member of the House Committee on Oversight and Government Reform.
"We were informed by the State Department Inspector General that former Secretary Colin Powell and the immediate staff of former Secretary Condoleezza Rice received classified national security information on their personal email accounts," Cummings, a Democrat from Maryland, said in a statement released Thursday. Rice and Powell served under Republican administrations.
Cummings said the emails were not marked classified, adding that it remained unclear "whether the information in the emails was or should have been considered classified at the time it was sent."
The revelation comes in the midst of an ongoing State Department inquiry into the email accounts of five previous Secretaries of State, Cummings said. The inquiry began after it was reveled that Hillary Clinton used a personal email address during her work as Secretary of State, bringing forth significant criticism from Republicans who say she may have put sensitive information at risk.
In an interview with Politico, Powell said he'd been contacted by the FBI about the messages, but insisted that the emails, which he said were sent by two ambassadors, were not classified at the time.

"They are fairly innocuous and very benign," Powell told Politico. "They were merely information memo sent to State.gov. My executive assistants thought they should send them to me on my personal email. I found that personally acceptable."
Rice has long insisted she did not use email when she was secretary of state but that members of her close staff did.