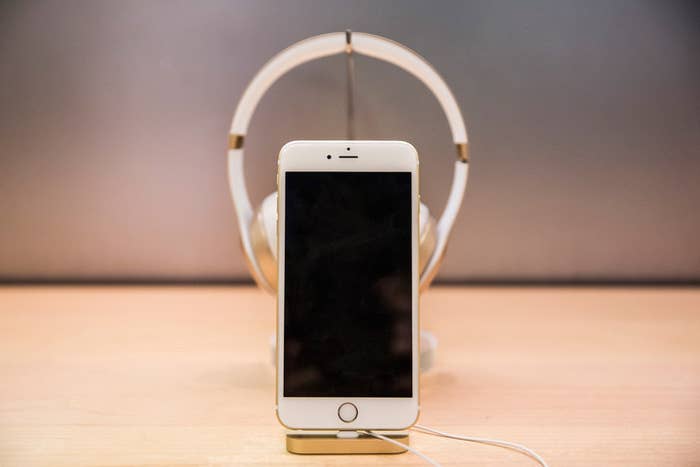 The U.S. government escalated its legal battle with Apple on Friday when it filed a motion to compel the technology company to help the government to unlock the iPhone used by one of the San Bernardino terrorists, calling its refusal to grant the FBI access to the phone a "marketing" stunt.
If granted, the motion would force Apple to comply with the court's order from earlier this week or risk being held in contempt. Before the motion was filed, the court had given Apple's attorneys a few days to argue their case against the earlier order.
On Friday evening, Magistrate Judge Sheri Pym issued a new order in the case, setting out a timeline over the next month for parties to brief the legal issues involved in the case and scheduling arguments on the matter for March 22 at 1 p.m.
Taking no immediate action on the Justice Department's request, Pym instead told Apple to respond with any challenge to the initial Feb. 16 order by Feb. 26, as previously reported.
The strongly worded Justice Department motion, filed with Pym in the U.S. District Court for the Central District of California, responds at length to a statement issued earlier this week by Apple's CEO, Tim Cook, in which the company argued it had a duty to protect the privacy of its customers.
In the Department of Justice's view, Apple has "conceded it has the capacity to help" federal investigators gain access to the phone. The government argues that, in the absence of such technical impediments, the company should be forced to unlock the phone immediately.
"Apple appears to object based on [...] a perceived negative impact to its reputation and marketing strategy were it to provide the ordered assistance to the government," the motion reads. The government says that is not a legitimate basis for opposing the order.
The iPhone at the center of the controversy belonged to Syed Farook, a Pakistani-American who together with his wife killed 15 people late last year in San Bernardino.
Apple has not yet filed a formal reply to the court's order, so there is no way of knowing how the specifics of Apple's legal arguments will go beyond Cook's statement.
The company, which has retained Gibson Dunn's Ted Olson and Ted Boutrous as its legal counsel in the matter, is expected to argue that the Department of Justice's original petition is an overstepping of the All Writs Act, a law passed in 1789 that allows the government to issue warrants and other legal orders.
UPDATE
This story has been updated with information about Judge Pym's Friday night order in the case.
BuzzFeed News legal editor Chris Geidner contributed to this report.