Fort Hood Shooter, Said To Be Bullied At Base, Is Buried In Puerto Rico
A close family member told BuzzFeed that Ivan Lopez-Lopez suffered severe bullying at Fort Hood. One of Lopez's victims was allegedly one of the people who mistreated him.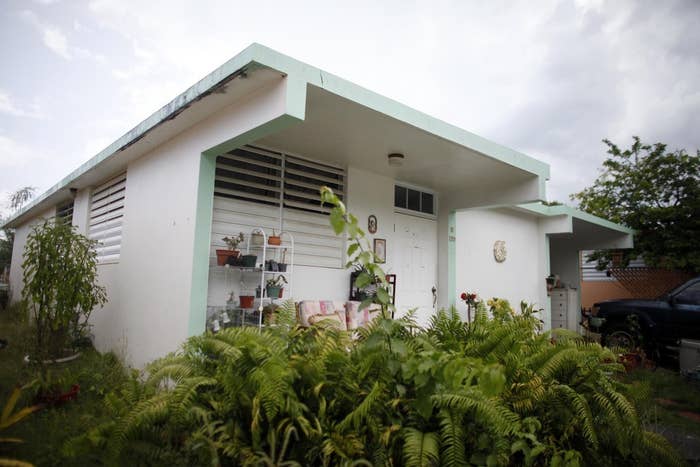 GUAYANILLA, Puerto Rico — The highway leading to this small city on the southern coast of Puerto Rico is littered with abandoned refineries. Their rusted metal tanks stand tall above the jungle, a stark reminder of the island's economic woes.
Once a major oil hub, Guayanilla is now a struggling town. With unemployment hovering stubbornly around 20%, its population has diminished nearly every year since the refineries closed 30 years ago. Today, its streets are lined by wooden houses with tin roofs, and half of its 20,000 inhabitants live under the poverty line, according to Puerto Rico's Office of the Comptroller.
It was here that Ivan Lopez-Lopez — who on April 3, killed three people before taking his own life at Fort Hood in Texas — was born and raised.
And it was here that grieving family members buried him on Saturday, struggling to understand how a man they knew as a life-loving musician could have come to such an end.
The town began to say good-bye to Lopez on Friday night, with a traditional Catholic wake held at the same funeral home where he bid farewell to his mother last November. Wakes are of great importance to Puerto Rican Catholics, with burials often delayed so that family members can gather for a night of conversation, solace, and sharing memories of the deceased.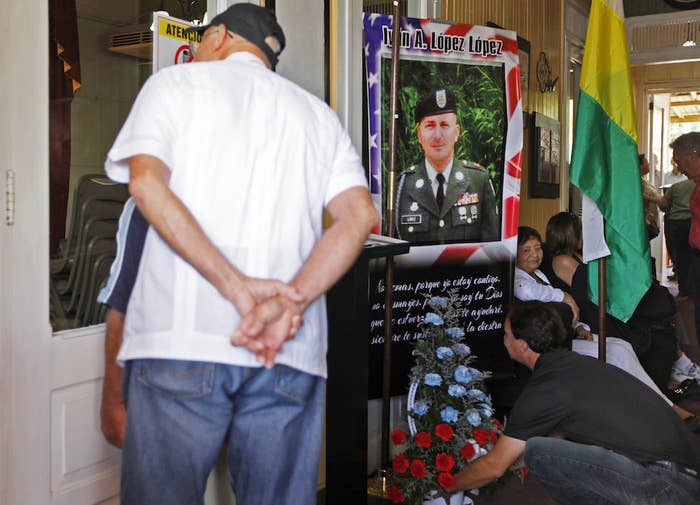 Family members told BuzzFeed last week that Lopez was angry at the Army after he was forced to wait four days before being granted a 48-hour leave to attend his mother's funeral. He arrived barely on time, they said, having to ask the funeral home to open the door for him at 3 a.m.
Ivan Lopez, the shooter's father, stood silently in the room that held his son's casket. He declined to comment, explaining that the U.S. Army had instructed him not to speak to the press until the investigation into his son's death was complete.
Outside the funeral home, Lopez's cousins and childhood friends smoked cigarettes and drank dark coffee, exchanging stories about growing up in a small town where there was little to do and opportunities were scarce. They remembered young Lopez as a skilled musician with a love for parties, practical jokes, and bicycle rides around Guayanilla's steep hills.
Josué Blasini, who said he was Lopez's best childhood friend, recalled a time when his wife was worried that he was spending too much time partying with Lopez, and she had asked him not to go out with him.
"So he showed up outside my house with his guitar and he started singing to her, 'Let him out! Let him out!'" Blasini said, as both he and his wife tried to hold back the tears.
Others who knew Lopez as a teenager said he was a fan of rock groups like Nirvana and Slipknot and that he played drums for Guayanilla's high school marching band. The award-wining ensemble, which regularly performs at the Rose Parade and in other national competitions, is a rare source of pride in this town where people are quick to list the many ailments of the community.
After graduating high school, Lopez joined the local police and later the Puerto Rican National Guard. Then, facing the lack of opportunities in Guayanilla, he, like many of his classmates, decided to join the U.S Army. Family members said that Lopez was proud of his role in the armed forces — he tattooed his infantry's logo on one of his wrists — but they also said that Lopez's time in Iraq and Egypt took a larger toll on him than has been previously reported.
"It's true he wasn't in combat," said Fredo Sierra-Lopez, one of Lopez's cousins. "But that doesn't mean he didn't see horrible things. He was in a convoy that was ambushed in Fallujah. He hit his head really badly. There was a diesel truck right behind him. He was lucky it didn't blew up."
Later Friday night, some of Lopez's family members headed to a small bar on Guayanilla's main square, where neighbors played dominoes, discussed politics, and recited poetry. There, drinking beer and white rum from small plastic cups, the family members explained that Lopez struggled to deal with harsh memories from his deployment and felt the military was not providing him with adequate support.
Speaking in confidence, one family member said that Lopez's problems at Fort Hood appeared to go beyond post-deployment depression and frustration with the military bureaucracy. He said that Lopez complained on Facebook that his fellow servicemen taunted him constantly, suggesting that his choice of victims may not have been random.
"He was bullied at Fort Hood," the family member told BuzzFeed. "That's why he wanted to be transferred to another base. They treated him very poorly. One of the people he shot, the other Boricua [Puerto Rican} — he was one of his bullies. That's what nobody knows."
Carlos Lazaney-Rodriguez, one of the people whom Lopez killed last week, was also from Puerto Rico. Authorities have said they are investigating whether a verbal altercation that took place moments before the shooting might have triggered Lopez's attack that left three dead and 16 injured.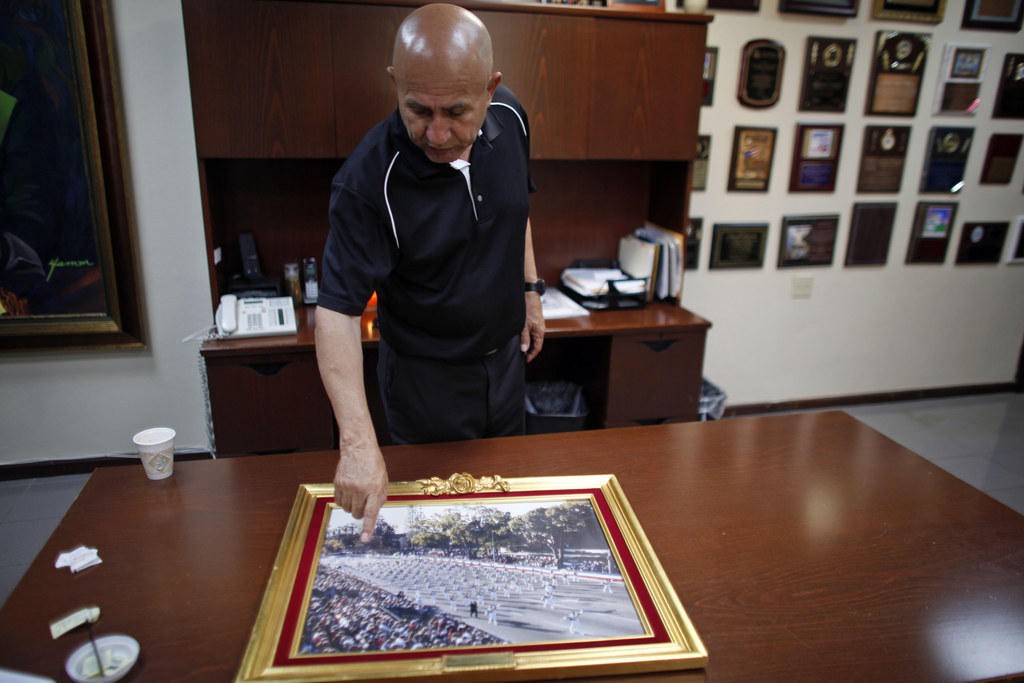 On Saturday, the town congregated at Guayanilla's main church for Lopez's funeral mass. The modest temple's many statues, which Lopez once tended as an altar boy, were covered in dark purple cloth, as is traditional in Catholic churches during the weeks leading to Easter. Lopez's widow, ex-wife, and three children sat on the front pew, dressed all in black despite the harsh midday sun, surrounded by the bodyguards assigned to them by the government.
At the church, Guayanilla Mayor Edgardo Arlequin-Velez read a short statement by Lopez's father.
"In this tragedy we have all been victims, including my son," the statement read. "We are completely certain that my son could not have been in his right mind, because he was not like this. We are certain that his medical treatment and the deaths of his mother and grandfather worsened the pre-existing condition he acquired because of his experiences as a soldier."
After the service, Lopez's family brought his body to Getsemani Memorial Park, a cemetery perched over the rolling hills of Sabana Grande, just a few miles from the site where American soldiers first landed on the island during the invasion of 1898.
Puerto Rican members of the American Legion, mostly veterans from Korea and Vietnam, carried Lopez's casket from the funeral car to the grave. As is customary in military funerals, they handed the flag that had covered the casket to Lopez's father. The gesture was not endorsed by the U.S. Army, which does not grant military honors to soldiers who commit crimes.
Asked about the flag presentation, a Vietnam-era veteran from San Juan who gave his name only as Santiago, said that he and other retired soldiers had come to Guayanilla to offer their support to the family and protest the Army's treatment of Lopez.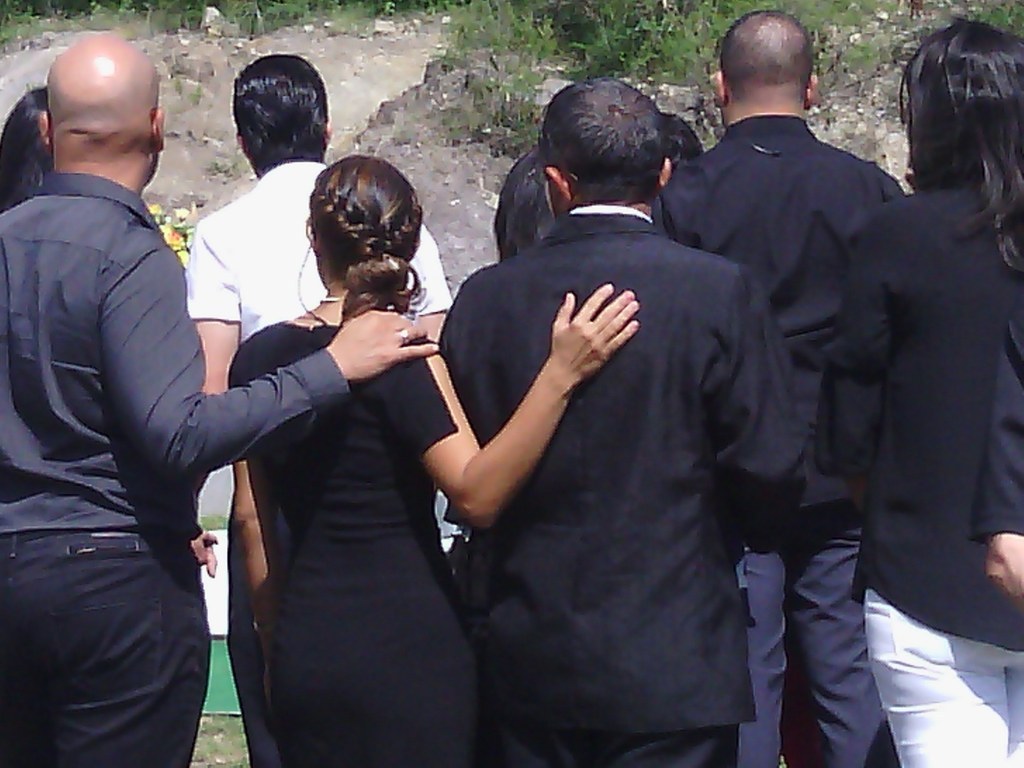 "He is not a criminal, he is another victim," Santiago told BuzzFeed. "He was mentally ill and did not get the treatment he needed. The boys who are coming back from Iraq, from Afghanistan, they come back with a lot of pain. We had the same thing in Vietnam, and we have been fighting for years to get the treatment we need."
Another veteran, Sergio Morales, made a speech echoing Santiago's sentiments.
"We are proud of him," he said of Lopez. "We know what it's like to be at war. We know the suffering of his family. For us, he is a veteran. We will fight so that his family receives the benefits they deserve."
When the time came to bury Lopez, Blasini and other former members of Guayanilla's marching band formed a drum line and sounded a martial air.
It was the first time they had played together in 15 years. As the casket was lowered, the beat of the drums echoed on the hills.