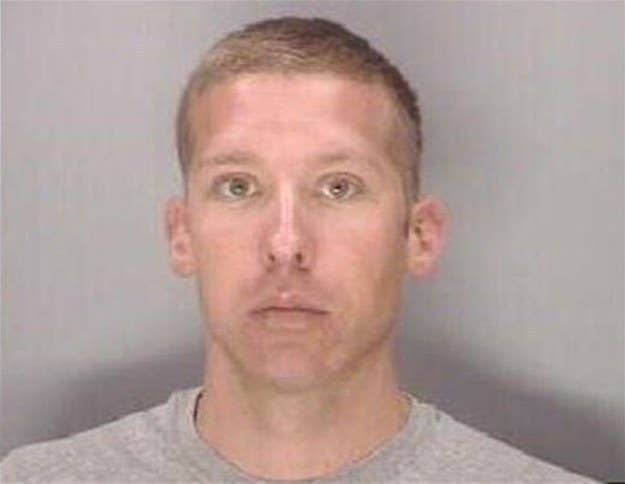 A white South Carolina ex-state trooper who shot an unarmed black man two years ago pleaded guilty to assault charges on Monday, the Associated Press reported.
Sean Groubert, 32, shot 36-year-old Levar Jones in September 2014 after stopping him for a seatbelt violation. Footage from Groubert's dashboard camera showed the trooper asking to see Jones' driver's license — and then shooting the unarmed black man as he reached to grab his wallet from inside his car.
The entire incident — from the moment when Jones reached into his car and until Groubert last shot — took all of three seconds and shocked many across the U.S.
"Why did you shoot me?" Jones asked Groubert as he lay in the pavement waiting for an ambulance.
"Well, you dove head first back into your car," the trooper responded.
The South Carolina State Police fired Groubert after reviewing the dashboard camera footage, which authorities at the time called "disturbing." Prosecutors later charged him with assault and battery of a highly aggravated nature, holding him in lieu of a $75,000 bond.
Jones suffered a gunshot injury to the hip, but survived. He was present in the courtroom on Monday for Groubert's plea, the AP reported, playing with a Rubik's Cube.
Groubert now faces up to 20 years in prison.