Everything We Know About The Captain Of The Germanwings Tragedy
Captain Patrick Sonderheimer, identified by several European news outlets, was locked out of the Airbus cockpit while co-pilot Andreas Lubitz deliberately crashed the aircraft.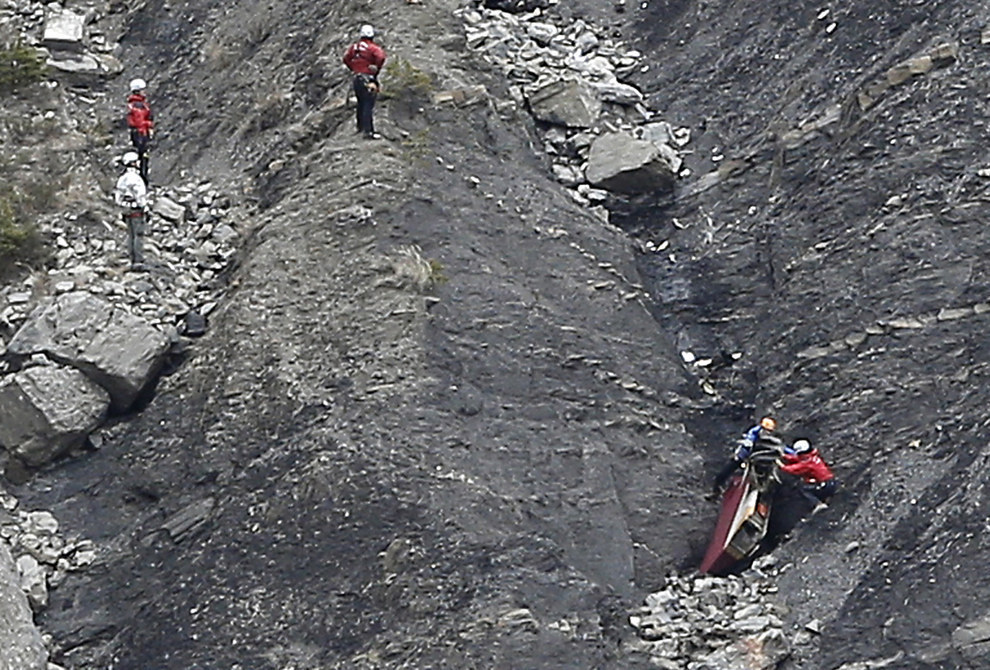 The captain of the Germanwings flight that crashed into the French alps on Tuesday has been identified as Patrick Sonderheimer, the Spanish newspaper La Vanguardia reported.
The flight's co-pilot, Andreas Lubitz, is believed to have deliberately crashed the aircraft after having locked the captain out of the cockpit, French prosecutor Brice Robin said in a press conference on Thursday. All 150 people on board the flight from Barcelona to Düsseldorf were instantly killed.
The prosecutor did not identify the captain by name. A spokeswoman for Lufthansa, the parent company of Germanwings, told BuzzFeed News that the airline would not confirm the identity of the captain "out of respect for his privacy."
But La Vanguardia, the a large daily newspaper in Barcelona, and Bild, Germany's largest tabloid, have identified the captain as Sonderheimer and Patrick S., respectively.
Europe1, a French radio station, interviewed a former colleague of the captain, who said that the pilot had a lot of experience and was well-regarded among his co-workers. The radio station did not name Sonderheimer, but refer to him as "the commander" of Airbus.
"He was one of our best pilots," said the former colleague, identified only as dieter. "I'm 100% sure that he did everything he could. I knew him very well. He had a lot of experience, more than 6,000 of flight. He was a very good man, he had a great sense of humor."
Dieter, the captain's colleague, said that the pilot was married and had two small children.