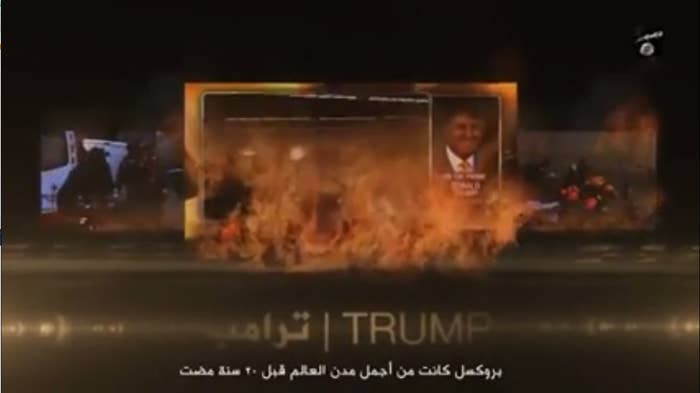 Donald Trump's voice and image appear in a new propaganda video released by an ISIS affiliate in the aftermath of the attacks in Brussels.
"Brussels was one of the great cities," Trump's voice can be heard in the video. "One of the most beautiful cities in the world and safe. Now it's an absolute horror show."
The video, nearly 10 minutes long, was released by Al-Battar Media Foundation, a media organization with close ties to ISIS, Yahoo News reported. It features images of the attacks in Brussels interspersed with footage from wars in Iraq and Syria.
The video concludes with a call to fight "the Crusaders."
BuzzFeed News has reached out to the Trump campaign for comment.