Chilean Government Admits Poet Pablo Neruda Was "Likely" Murdered
The Nobel Prize winner's mysterious death has baffled poetry lovers and leftist activists for decades.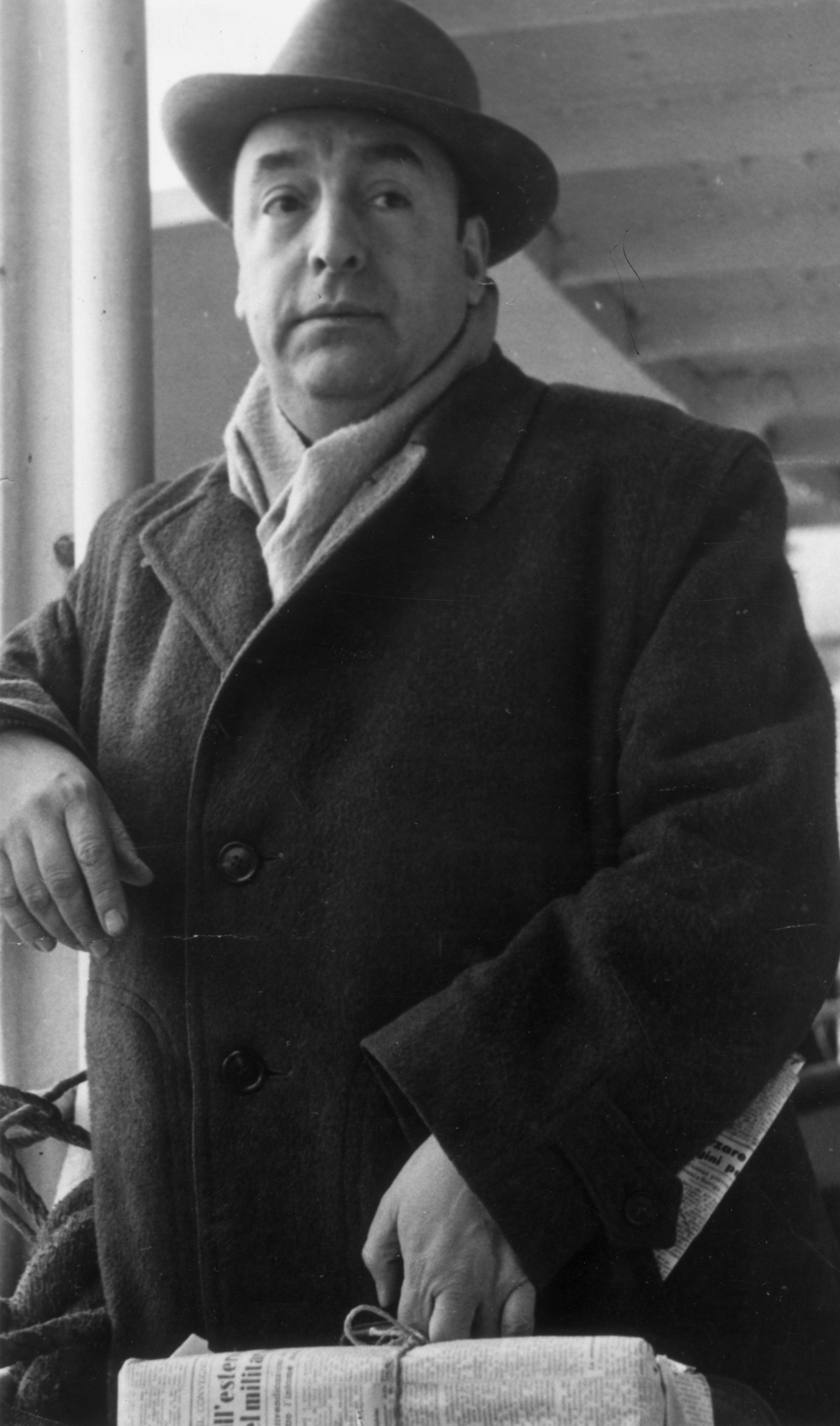 There was always something off about the death of Pablo Neruda, the Chilean winner of the 1971 Nobel Prize for literature.

The poet died late at night on Sep. 23, 1973, six hours after falling violently ill. Neruda had cancer at the time, but his disease was not very advanced. What's more, the noted leftist was due to fly to Mexico the next morning, where many believe he was planning to head a government-in-exile as a protest against the right-wing coup that had recently ended Salvador Allende's communist regime.
On Friday, the Chilean government admitted that what many poetry lovers have long believed is probably true. In an official report first seen by the Spanish newspaper El Pais, officials from the South American nation's Ministry of the Interior wrote it was "very likely" that Neruda was murdered.
The report is the result of a criminal inquiry that began in 2011, when Neruda's longtime driver made an official complaint. A team of international experts exhumed the poet's body to look for signs of poison. The investigation proved emotionally fraught for a country still reeling from Augusto Pinochet's 15-year-long dictatorship, during which countless dissidents were "disappeared" by shadowy government agents. The international experts, however, found no signs of poison, closing their investigation in late 2013.
But then, earlier this year, a separate investigation found signs of a deadly bacteria in the poet's body.
The original inquiry had not tested for biological agents, but many have long suspected that the Pinochet regime disposed of its enemies by forcing physicians to inject them with dangerous germs during hospital stays. Former Chilean President Eduardo Frei, for example, died suddenly after a routine procedure.

"We will try to identify the DNA of these bacteria and establish whether it was common at that time and in that place, or whether it had been modified," Francisco Etxeberria, a Spanish forensic scientist who has worked in the investigation, told El Pais. "There's a precedent for the military use of altered bugs."
After El Pais published its story, the Chilean government issued a statement confirming the authenticity of the report. The government, however, cautioned that the investigation was still ongoing, and that no definitive conclusions had been reached.