Bryan Singer Accuser Drops Lawsuit Against Former NBC President
This is the second lawsuit that Michael Egan has voluntarily dismissed since filing four sexual assault complaints against Hollywood executives in April. He could opt to sue Garth Ancier again.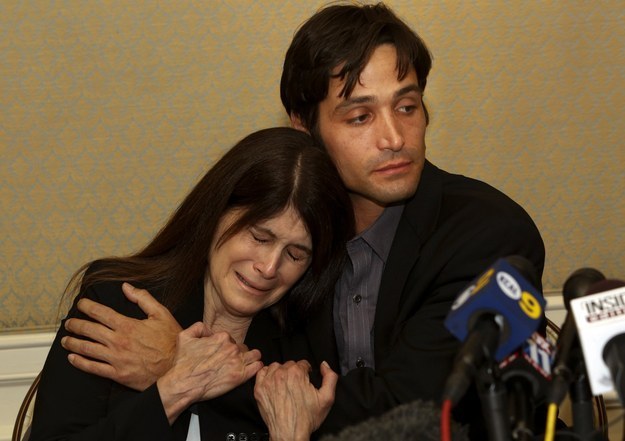 Michael Egan, who in April accused X-Men director Bryan Singer and three other Hollywood executives of sexually assaulting him when he was underage, dismissed his lawsuit against television executive Garth Ancier on Wednesday.
"We are pleased the case filed in Hawaii against Mr. Ancier has been dropped given it had no merit whatsoever," Louise Ann Fernandez, Ancier's attorney, said in a statement. "Mr. Ancier was undeserving of the stain to his reputation caused by the plaintiff's reckless complaint, which was grounded in lies."
Egan filed his lawsuit against Ancier in a Hawaii federal court on April 21. The complaint alleged that Ancier repeatedly raped Egan while on vacation at a luxury estate in Kailua and during parties at an Encino, Calif., mansion belonging to the owners of an early internet company called Digital Entertainment Network (DEN).
Egan's complaints against Singer and Ancier echo a lawsuit that Egan filed in 2000, in which the former aspiring actor alleged that DEN's three co-founders had systematically raped and drugged him. Egan won a default judgment in that lawsuit but appears to have been unable to collect on it. One of the defendants in that lawsuit, Marc Collins-Rector, eventually pleaded guilty to transporting minors across state lines for the purpose of sex in a separate criminal case filed in a New Jersey District Court.
Wednesday's dismissal marked the second time that Egan has dropped a lawsuit in recent weeks. On June 5, he dismissed his complaint against former Disney executive David Neuman. The dismissal came after BuzzFeed and other outlets reported on apparent contradictions in Egan's statement.
Days after dismissing his lawsuit against Neuman, Egan filed a new sexual assault complaint in California against an unnamed defendant. The complaint identified the alleged attacker as a former president of DEN, a title that Neuman once held. Egan's attorney declined to say whether or not the anonymous defendant is Neuman.
Jeff Herman, Egan's attorney, said late on Wednesday afternoon that Egan maintains his allegations against Ancier.
"The dismissal in Hawaii was for strategic reasons," Herman told BuzzFeed.
The terms of Egan's dismissal allow him to sue Ancier again in the future. Herman would not say it Egan will exercise that right.