Brock Pierce, a digital currency entrepreneur, was elected to the Bitcoin Foundation board of directors on Friday.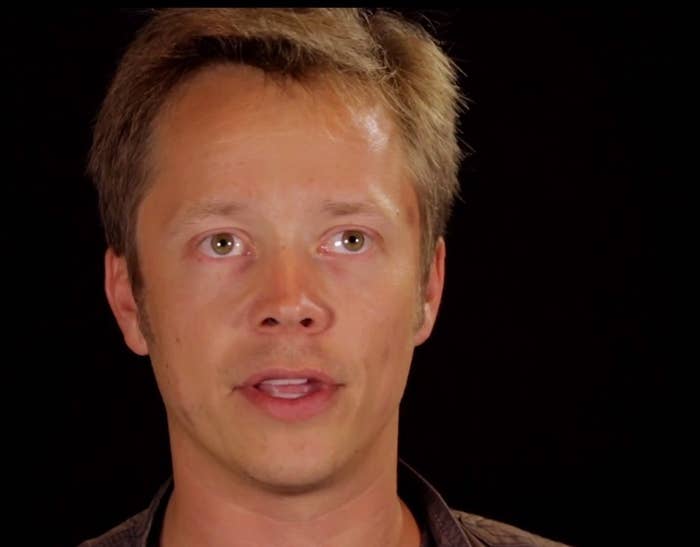 The foundation, a trade organization that promotes and seeks to standardize the unregulated currency, angered many of its enthusiasts by electing Pierce, a pioneering digital currency entrepreneur who has been sued for sexual abuse and fraud, and who lived in a mansion where embattled X-Men director Bryan Singer allegedly abused underage boys. Pierce vehemently denies any wrongdoing, as does Singer.
His election comes at a time of great turmoil in the world of crypto-currencies.
Mt. Gox, a Tokyo-based exchange that once handled 70% of all bitcoin trading, collapsed in February, infuriating investors who said they had lost upward of $450 million. In the space of just a few months, the price of bitcoin has fallen from a high of $1,150 in December 2013 to its current value of $450.
Recently, Pierce angered bitcoin enthusiasts through his involvement in KnCMiner, a company that sold broken computers to bitcoin miners. Pierce says his involvement with the company is limited, and that the firm is committed to compensating its customers.
The sexual abuse allegations against Pierce, detailed in three lawsuits, date back as far as the late 1990s. But they have resurfaced amid the media firestorm around Singer, who was sued last month in federal court for allegedly sexually abusing an underage man in 1999 and 2000. Pierce lived at an Encino, California, mansion where some of the assaults by Singer allegedly occurred, according to court documents. Pierce is not named in the recent suit, and he denies any involvement in the activities the lawsuits describe. Singer has also denied the allegations.
A former child actor, Pierce helped pioneer the real-world trading of the e-currencies used in massive online games. He has worked with dozens of bitcoin-related firms across the world. In 2007, he was sued for fraud by the co-founder of one of his most successful ventures, Internet Gaming Entertainment, a firm that mined and sold e-currency for use in online games such as World of Warcraft. He settled that suit for an undisclosed amount.
In a telephone interview with BuzzFeed on Saturday, Pierce said that all allegations against him — both those involving sexual assault and fraud — are "absolutely false."
"Anyone can sue anyone for anything, regardless of whether it is true," he said. "My view is that these people are only trying to get money."
The resurfacing of allegations against Pierce has already made waves in the bitcoin community, with several members quitting the foundation in protest upon his election to the board.
The Bitcoin Foundation has already had its share of controversy. Mark Karpelès, the CEO of Mt. Gox, sat on the foundation's board until the day before the exchange shut down. In January, federal prosecutors charged its vice president, Charlie Shrem, with money laundering charges.
The Bitcoin Foundation did not immediately respond to requests for comment.
Before becoming interested in bitcoin, Pierce was a co-founder and vice president of Digital Entertainment Network, a pre-YouTube online video company that created its own content.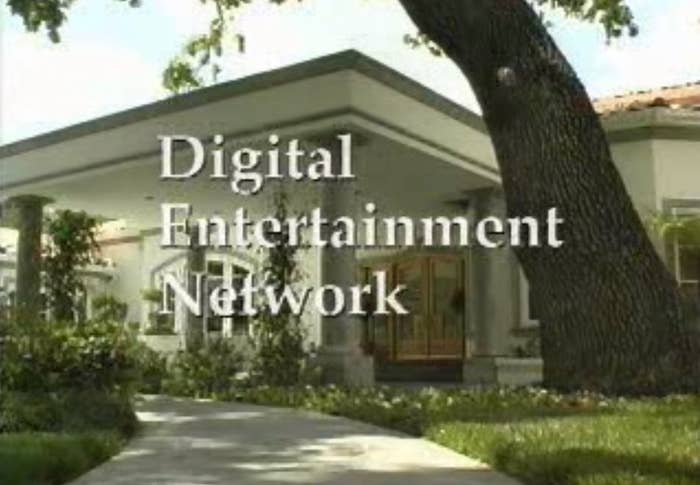 Pierce had just turned 17 years old when he founded DEN in November 1997 with Collins-Rector, an entrepreneur who had made a fortune providing cheap internet access in the early '90s.
Their company sought to compete with television by streaming video content aimed at teenagers and soon attracted millions of dollars from investors. According to reports and court documents, Collins-Rector threw lavish parties at the Encino, California, mansion he shared with Pierce. In a statement, Pierce said that he also maintained an independent residence at the time.
It was at those parties that X-Men director Bryan Singer and several other Hollywood executives, many of whom were DEN investors, allegedly abused former actor Michael Egan, who was underage at the time — according to lawsuits filed in Hawaii federal court last month.
Pierce called Egan "a pathological liar" and told BuzzFeed that he has charter flight records that prove that Singer and the other defendants were never in Hawaii with Egan, as the lawsuit alleges. He said that he could not immediately release those records.
Egan's lawsuit does not name Pierce, but he was named with Collins-Rector as a co-defendant in at least three civil lawsuits filed in Los Angeles in the early 2000s The lawsuits, according to court documents, sought compensation for damages that were a result of sexual abuse. In a statement, Pierce said that all but one of the plaintiffs dropped the cases against him "with no compensation of any kind," and that the remaining one did not do so because his lawyer "would not let him drop" the case.
Pierce also told BuzzFeed over the phone that he finds the resurfacing of those allegations frustrating.
"It's all old news," he said. "The allegations that have been written about are in relation to a company that I co-founded when I was 17. They have been online since then, and anyone who wanted to read about them could have done so. And none of it is true, at least as far as it relates to me. I'm not even gay."
Collins-Rector stepped down as CEO of DEN in October 1999. Soon after he was sued in New Jersey for allegedly sexually abusing a 13-year-old boy from 1993-1996. Pierce also quit his position at DEN and left the United States as the company filed for bankruptcy. The Los Angeles court awarded default judgments in favor of the plaintiffs in the civil lawsuits against them, according to court documents.
Pierce and Collins-Rector were arrested two years later at the Spanish seaside resort of Marbella after a grand jury in Newark indicted Collins-Rector for sex offenses against minors, according to the Associated Press.
Pierce was released without charges, according to the AP.
Collins-Rector spent two years at a Spanish prison before being extradited to the United States, where he was convicted of transporting minors across state lines for the purpose of having sex with them, according to the AP and court documents.
He was released in 2004 and has since disappeared. Pierce told BuzzFeed that he hasn't spoken with Collins-Rector in years, that the man is not involved in any of his businesses in any capacity, and that he does not know anything about his whereabouts.
Later, the co-founder of Pierce's first crypto-currency company sued him for fraud.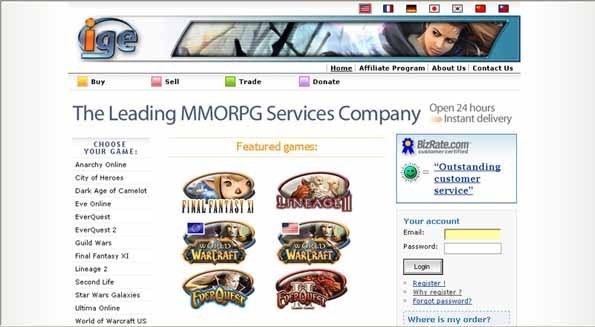 After his arrest, Pierce started Internet Gaming Entertainment, a company that mined and sold e-currency for use in online games like World of Warcraft and Everquest, according to court documents, which also indicate that Collins-Rector was an early investor in the venture. Pierce told BuzzFeed that Collins-Rector has never been involved with IGE in any capacity.
The company, which Pierce has said sparked the interest in crypto-currencies that eventually lead him to bitcoin, became the subject of much controversy in the gaming community. Critics complainted that Pierce had ruined games by allowing people to purchase perks for which other players had to fight.
The controversy resulted in a class-action lawsuit filed against the company by a group of gamers in a Florida District Court in 2007, according to court documents. IGE settled a year later for an unknown amount.
The same year, Alan Debonneville, Pierce's co-founder, sued him in a California District Court for fraud. According to court documents, Debonneville alleged that Pierce had stolen stock and misappropriated about $200,000 in company money to pay for default judgments against him and Collins-Rector. Pierce settled the lawsuit in 2008 for an undisclosed amount, according to documents.
Pierce said that the fact he paid a settlement does not amount to an admission of guilt. He insisted that Debonneville's accusations are false and that his co-founder only wanted to get money from him.
"Alan's lawyers wanted to make a very salacious complaint," he told BuzzFeed. "They said, 'Pay us, or we will file.' I chose not to do so at the time because my insurance policy would cover a settlement."
Recently, another company where Pierce is involved angered customers by selling them broken hardware.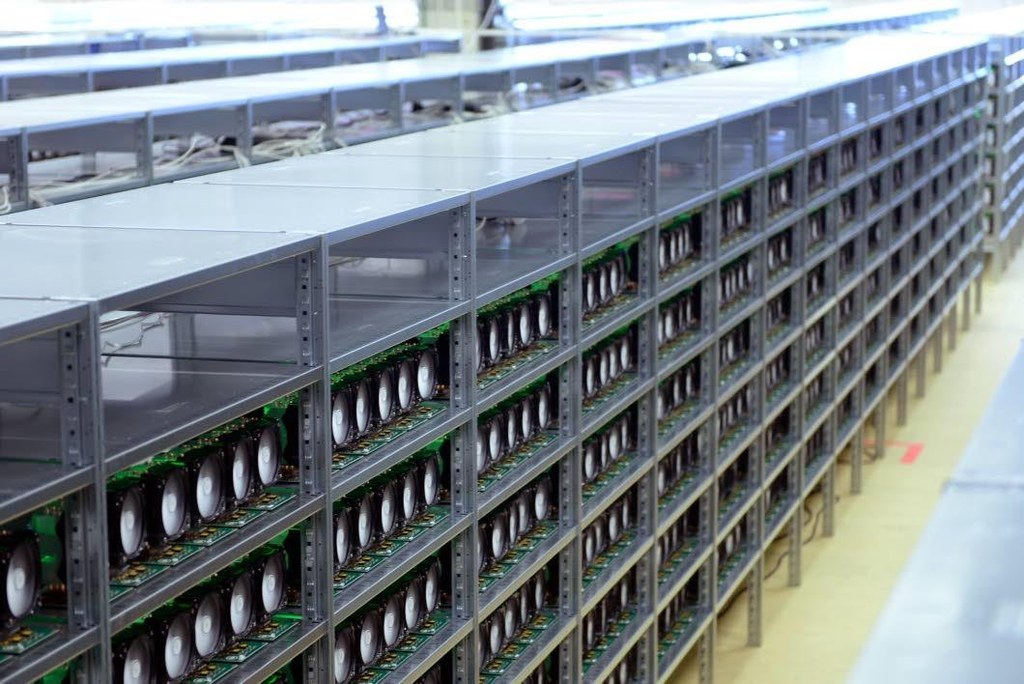 KnCMiners is a Swedish company that sells specialized computers designed to run the complex algorithm that creates bitcoins — a process known as "mining." Although any computer can technically run the program, fierce competition among miners has spurred an arms-race of computing power, in which users are forced to constantly upgrade their hardware to continue to make a profit.
Pierce is the chairman of KnCMiners.cn, which he describes on his LinkedIn page as "distributor of KNCminer Bitcoin ASIC mining devices in China." In a statement, he said that he does not "own KnCMiner or have anything to do with the principal business" and only works as a distributor of KnC products in China.
The firm has recently been mired in controversy after hundreds of its customers received damaged or otherwise useless hardware. On an April 28 blog post, the company apologized to its customers for selling them products that were "quite frankly unusable."
Bitcoin miners took to the company's forum and to popular discussion board Bitcointalk to complain about delayed refunds. Commenters appeared particularly upset by the fact that KnCMiners refused to refund them in cash, and insisted to pay in bitcoin.
But perhaps the most bitter complaint in the forums was that KnCMiners had shipped the broken computers just as it prepares to begin competing with its customers. According to the Wall Street Journal, the company has built a large mining center in Boden, a city in the remote north of Sweden. The "mine" will run state of the art supercomputers night and day, taking advantage of the region's freezing weather to cool down the machines and make millionaire profits.
Pierce offered an explanation for the data center. He said the idea is that people will be able to purchase "shares" of a supercomputer and allow a professional company to manage the day-to-day function of the machines — which means that KnC would not in fact compete with its consumers.
He added that bitcoin-mining hardware is by definition "a prototype" that cannot be expected to work perfectly. He said that KnC is "the most reputable of any company in the business" and that it had offered its clients a good deal by shipping new machines to them without requiring that consumers return the faulty ones.
KnCMiners did not immediately respond to requests for comment.
Pierce said he looks forward to helping strengthen what he sees as a force that will "democratize financial markets."
Pierce told BuzzFeed that price fluctuations are to be expected in a market as young as bitcoin. He said he expects the currency to become more stable as more people begin using it.
"The collapse of Mt. Gox made people on the outside cautious, and it should," he told BuzzFeed, "but I don't think it changed the outlook of people in the industry."
He was particularly enthusiastic about bitcoin's potential to allow consumers from developing countries to make online purchases.
"If you try to use a credit card from Nigeria in an e-commerce site you almost certainly won't be able to use it," he told BuzzFeed. "Bitcoin is digital cash. It allows anyone with a cell phone to participate in the world economy."