Bratton: NYPD Slowdown May Be Coming To An End
New York City Police Commissioner Bill Bratton said his officers are making more arrests than last week, when they appeared to be engaged in a work slowdown. Despite the drop-off in arrests, crime rates also continued to fall.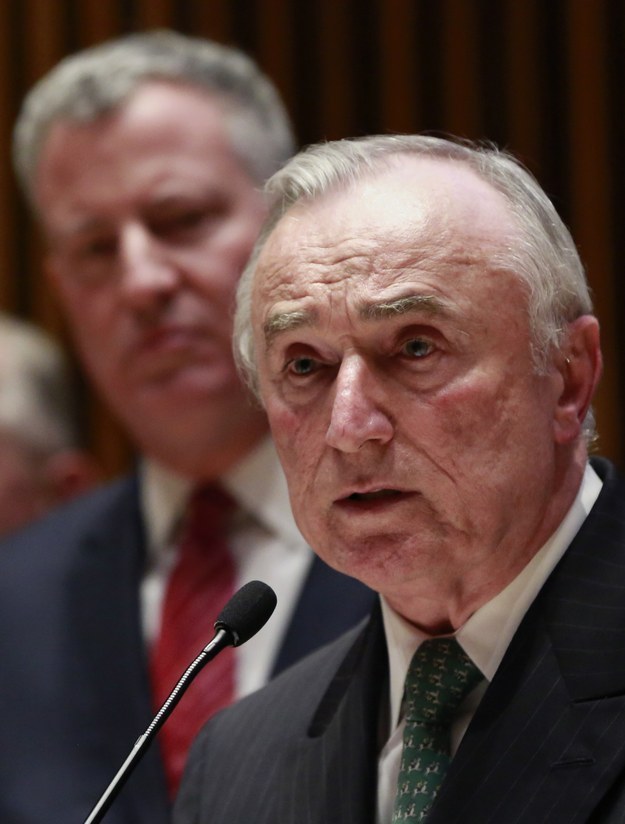 NEW YORK CITY — The precipitous drop in arrests that had many wondering whether the New York City Police Department was engaging in a work slowdown may be coming to an end.
Speaking at a news conference Monday, Police Commissioner Bill Bratton said that the number of arrests made by NYPD officers was on the upswing, although he cautioned that the numbers had not yet returned to normal levels.
For the week ending Sunday, NYPD officers made 37% fewer arrests than they did during the same period last year, according to department statistics released Monday. But that was less of a drop than what was reported during the last week of 2014 and first week of 2015, when the NYPD made 61% fewer arrests compared with the same period a year earlier.
Perhaps most dramatically, the NYPD did not issue a single low-level summons on New Year's Eve, when more than a million revelers gathered in Times Square and at other city landmarks.
The drop in arrests began on Dec. 20, when two NYPD officers were shot and killed by a lone gunman from Baltimore.
Since the drop in arrests happened as several of the city's five police unions negotiated their collective contracts, and during a time when many rank-and-file officers were expressing their discontent with Mayor Bill de Blasio, many interpreted the situation as a work slowdown.
A work slowdown is a labor-organizing technique in which employees protest what they see as unfair working conditions by doing less of their job — an alternative to an all-out strike.
Pat Lynch, the president of the Patrolmen's Benevolent Association, the city's largest police union, has repeatedly denied that there was an organized labor action taking place.
Last week, Bratton said he wouldn't use the word "slowdown" to describe what was happening, adding that many factors could have influenced the drop in arrests.
But on Monday, he said that the NYPD had taken several "management actions" to ensure that police officers "went back to normal." He cautioned that those actions had not included denying officers vacation days.
Many of the NYPD's fiercest critics had welcomed the apparent slowdown as a break from what they call the department's over-policing of the city, which they say disproportionally affects lower-income and minority communities.
They were not pleased with the uptick in arrests.