Airstrike Kills Frenchman Said To Have Been Involved In Planning Paris Attacks
French authorities believe Charaffe al-Mouadan, a French citizen, may have been involved in planning the Nov. 13 massacre.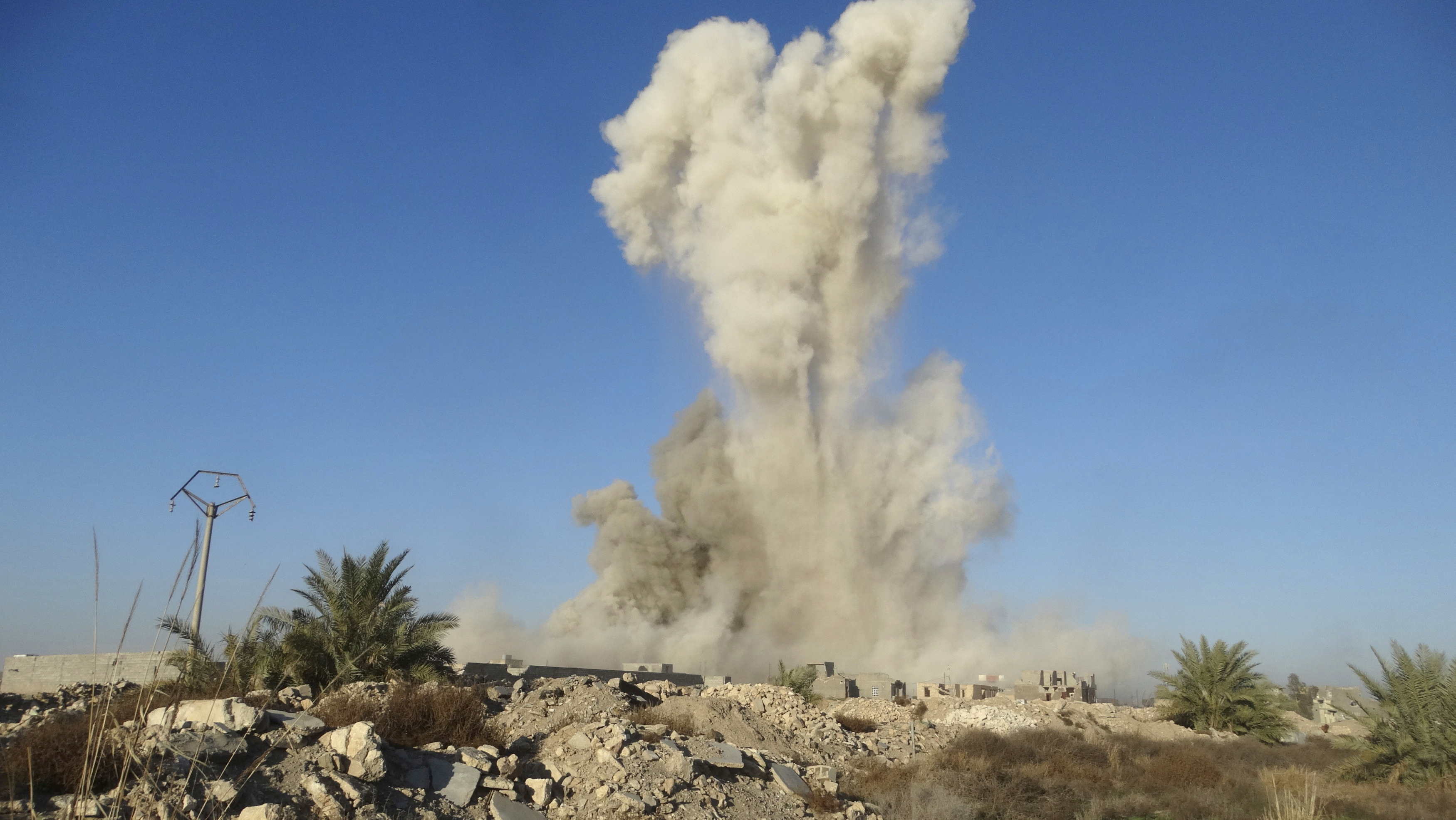 The Pentagon said Tuesday that recent coalition airstrikes in Syria have killed several ISIS leaders, including a French citizen whom American authorities believe had a direct link to the planners of the Paris attacks.

Speaking at a press conference, Col. Steve Warren told reporters that Charaffe al-Mouadan, a 27-year-old originally from the suburbs of Paris, is believed to have been among 10 leaders killed in December.
Al-Mouadan's name has been floating around in the French press since Dec. 21, when unnamed officials told several publications that he had become him a person of interest in the Nov. 13 attacks.
According to a report published in Le Parisien, several survivors of the massacre at the Bataclan theatre told investigators that they overhead one of the attackers refer to a man called "Souleymane" — a pseudonym reportedly used by al-Mouadan.
Al-Mouadan was a childhood friend of Samy Amimour, one of the gunmen who participated in the attack. The pair were charged with conspiracy to commit terrorism in 2012, but it's unclear if they were ever found guilty, according to multiple reports in the French press.
In the summer of 2013, al-Mouadan reportedly traveled to Syria, where the Pentagon believes he joined ISIS and helped plan the Paris attacks.
The authorities believe al-Mouadan was killed on Dec. 24. Two days later, the Pentagon said, a separate airstrike over Mosul, northern Iraq, killed Abdul Qader Hakim, whom American authorities believe also had links to the network that planned the Paris attacks.
Salah Abdeslam, who is believed to have participated in the Paris attacks, remains on the lam after fleeing to Belgium.
CORRECTION
The Paris attacks occurred on Nov. 13. An earlier version of this post misstated the date.