"Hi! Good evening! Welcome aboard! Who's this?" Delilah leans toward her switchboard, resting her head on her fist as she holds the telephone that around 50,000 listeners try to reach every night of the week. The walls of her evergreen-surrounded Port Orchard, Washington, studio are decorated in cubicle chic — family photos, children's art, a Miss Piggy Life magazine cover — and her schnauzer, Sophie, sits still as a statue on an ottoman below the desk.

Most major radio shows employ a team of call screeners to guard their lines. But here in the basement of her farmhouse, one of the biggest names in radio answers the phone by herself, communicating with a staff in Seattle while she hears the stories of people from around the country — as many as 70 per five-hour session — and dedicates songs to them. This call is the first of the night, and two teenage girls start giggling as soon as they hear Delilah's greeting. Over about 10 seconds, the changing rhythm of their laughter reveals surprise, then joy, then anxiety as these BFFs forget what it was they wanted to tell her.
The call seems to be going nowhere, but Delilah starts prying: "Which one would be the most likely to get grounded for a month or more?" Then she hits the jackpot. "You were in a friend's car and you went four-wheeling and you didn't have four-wheel drive. Oooh, that's not good!" she says, parroting their answers back to them. "How old are you, Mariah? And how old was your friend who forgot that she wasn't supposed to be driving your grandparents' car and accidentally bumped it into something else!?"
The host has a phrase for calls like this, one of the staples of the show, where total strangers confess their deepest secrets. "It's confession session!" she shouts, but before she hangs up, she reassures the girls that the grand theft auto "will just be our little secret."
Not exactly. Delilah, who's been called "radio's Oprah," broadcasts her mix of long-distance therapy sessions and sentimental soft rock to an estimated 8 million weekly listeners on 150 stations and online anytime at iHeartRadio. Over the next two hours, Delilah talks to a first-year teacher struggling to earn the respect of 28 first-graders; an older man who can't leave his bed because of the swelling in his legs; a woman alone on the anniversary of the day she discontinued her husband's life support; and a twentysomething in tears as her fiancé yells in the background (the advice: "It doesn't matter who's right and who's wrong. What matters is if you're going to be able to work this thing out").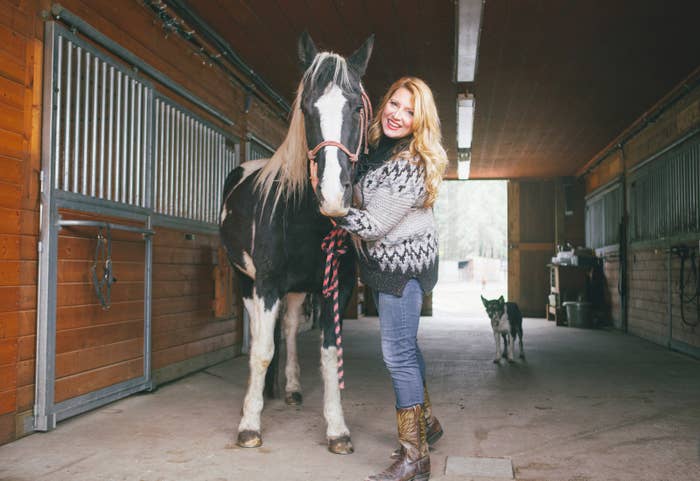 Delilah has long branded herself as the Queen of Sappy Love Songs, but she pushes back against the title. "People think it's all about romance," she says, "but how many calls have you heard tonight that are about being in love?"
There hadn't been any. Most people just wanted to talk, and Delilah is the kind of person you can't resist talking to. On the air and in person, the mother of 13 is unselfishly curious and unashamed of her contradictions. She's a love guru who has been married four times, a wholesome entertainer who swears freely, a DJ whose taste makes music snobs' eyes roll. Upon meeting her, she's so buoyant it initially arouses suspicion. How could someone have the emotional stamina to console and consult dozens of people every night? And why have so many of us accepted her as part of our lives, sharing 30 years of secrets and memories as if she were a therapist or a nosy friend?
"It's like going to your hairdresser," Delilah tells me. "Like people who sing along with the radio, with their windows down, off-key. You forget that we all are listening to you and seeing you be a knucklehead."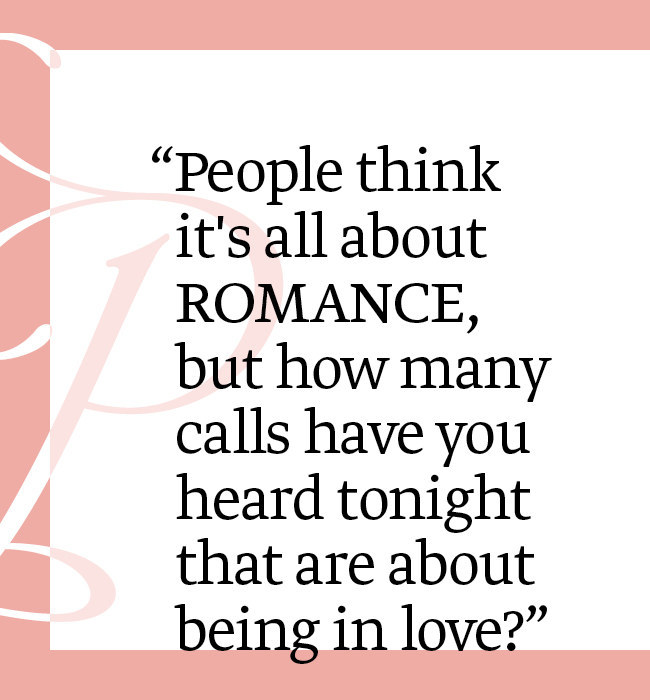 When Delilah hangs up on the girls, she enters a song into a computer that's connected to a second studio in downtown Seattle, 20 miles away, where a staff of 14 handles the technical and logistical aspects of the show. Usually her most senior producer, Janey, a friend and colleague since the early '90s, either plays it or — if she dares — explains why it doesn't fit. Tonight, Delilah's 35-year-old daughter Lonni is filling in, and reminds her mother to record the short monologue that will air before the next commercial break.
"Smoothin' off the rough edges of your day as you relax and unwind. Did you have a great day today, or did you have a tough day? I've talked to so many people tonight who had really rough days. A lot of heartache, some fussing, one couple fussin' at each other while they're on the phone with me!" A deep exhale into the microphone. "If you had a rough day I'm here to smooth off the rough edges, not that there's anything I can say or do or even a song I can play that will fix it. But I can remind you that tomorrow is gonna be a brand-new day, and whatever it is that you're going through, there's hope. And if you can find a purpose, find something to focus on where you're pouring your love and your energy into others, it's gonna get better. Not right away, but it will get better."
Now her speech slows as she delivers the line that has become her signature. She's always comforting, but when she says this, she suddenly sounds comfortable, her words evaporating as soon as they leave her lips.
"You're listening...to Delilah."

Delilah Rene Luke, 55, got her first syndication deal in 1996. Though her face remains mostly anonymous, her voice has been a fixture of American life for nearly 20 years. Parents listen as they cook dinner or wash the dishes. Truckers follow her across the dial to break the loneliness of the road. At least one New York City bodega owner plays her show because it helps pacify drunk customers, and Sleepless in Seattle re-created it to connect the characters played by Tom Hanks and Meg Ryan. More recently, she's aligned herself with artists like Josh Groban and Michael Bublé — "a skinny goofy Canadian kid when we started hanging out."

Those who don't know the name almost always recognize the voice: a folksy, honeyed, sometimes firm, usually schmaltzy flow that can comfort without condescension and make you want to heed even the harshest advice. That voice is the essence of the show, and during my time in the studio, caller after caller told her how its tone alone has provided comfort at some of their lowest points. Her approach has won her legions of fans, helping her become the most-listened-to woman in radio, in the same league as personalities like Rush Limbaugh (who draws up to a massive 20 million listeners weekly), Steve Harvey (whose morning show reaches 6 million), and Ryan Seacrest (whose American Top 40 is heard by an audience about half the size of Delilah's).
Her sustained success is noteworthy given radio's instability. The Telecommunications Act of 1996 lifted the limit on the number of stations a single company could own, paving the way for conglomerates like iHeartMedia (formerly Clear Channel) to expand across the country. Many DJs lost their shows, and others were ordered to talk less and play from scripted, market-tested playlists.
"During this time of deregulation, where there was less spontaneity on the air, you had the rise of shock jocks," explains Steve Knopper, author of music business history Appetite for Self-Destruction. "You have Howard Stern and Opie and Anthony, so there were personalities. But they weren't quirky, regional Wolfman Jacks."
When Premiere Networks (now a subsidiary of iHeart) signed Delilah, it encouraged her to pursue a middle path: The show would be farmed out to previously independent stations, synchronizing the airwaves in over a hundred cities. But the host could continue to select the music and chat with listeners, maintaining the appearance of the local DJ she was at heart.
"Radio stands out from other media because of the personal connection that hosts like Delilah have with their listeners," says Premiere Networks President Julie Talbott. "They consider her a close friend and confidant, and that special relationship has never changed over the years." Every time she steps into the studio, Delilah offers solidarity and song selections to those who need it most, whether on a local station, her website, or an iHeart stream. "Each one of these platforms," Talbott explains, "allows her to deepen her relationship with millions of loyal fans" — fans who, despite ever-increasing options for where and how to get their music, continue to tune in to her show.
Delilah may be one of the hokiest people in American popular culture, but she's also one of the savviest, a radio lifer who has studied the medium for almost half a century and possesses a deep understanding of both its mechanics and its potential. When considering the future of radio — and if you ask Delilah, there's no doubt it has one — her studio is an improbably good place to start.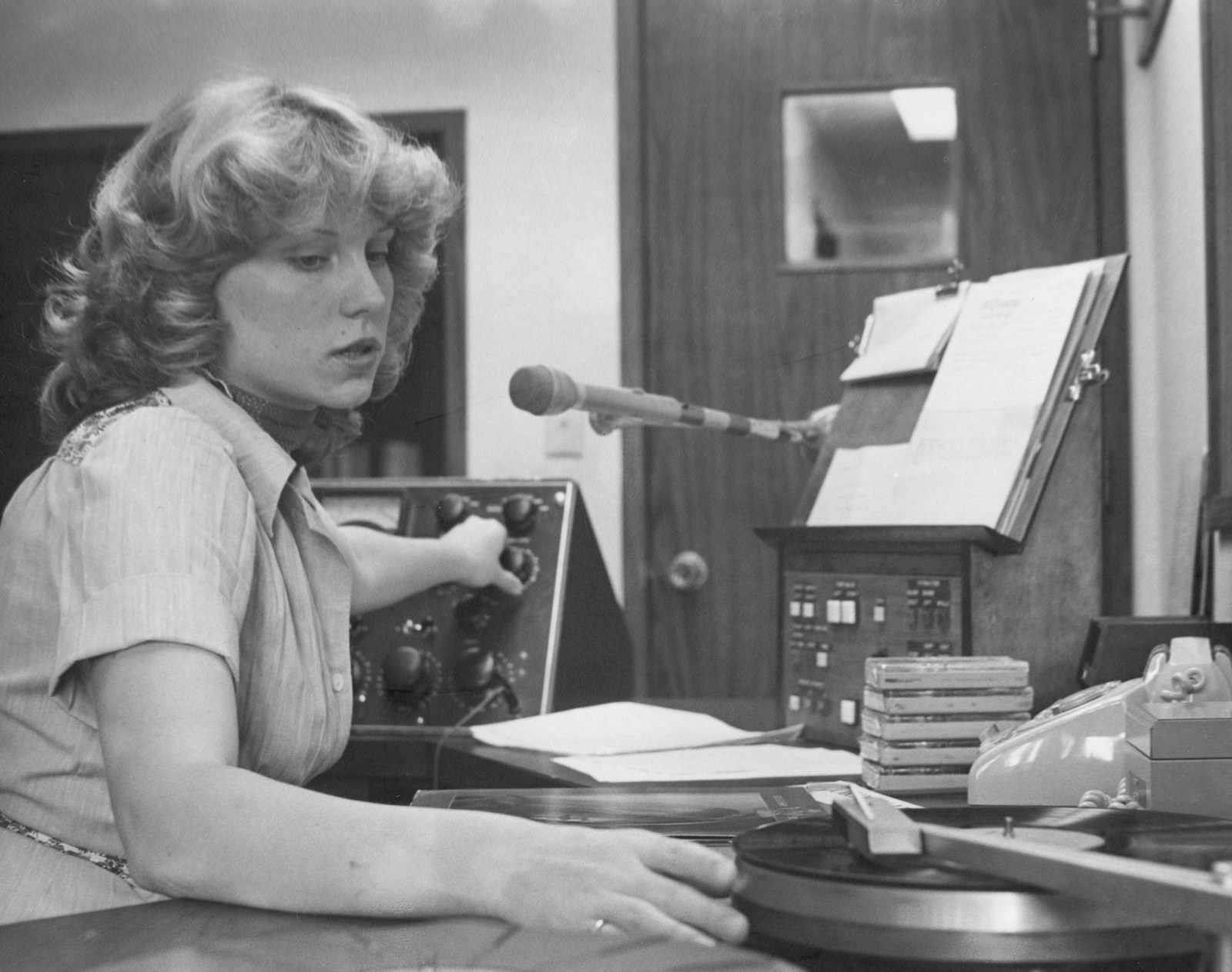 Delilah was born the day after Valentine's Day in Reedsport, Oregon, a 2-square-mile logging town that rose and fell with the timber industry. At home, her mother listened to the music of the '40s and '50s — big band, Sinatra, "Three Coins in the Fountain" — and her father played guitar in a country-western group. Delilah also loved to perform, but she soon had to admit that she wasn't very good. "My sister can sing," she says. "[My one brother] met his wife in a jazz band. My little brother can play the guitar; he can sing. He was a worship leader at his church. Me, no talent."

She got her first radio in 1971, also the year when she and her Girl Scout troop visited the studio of KDUN, Reedsport's lone AM station. "You know how most kids have posters of sports heroes on their walls?" she asks. "They gave me reams of the old news copy and I had those taped in my bedroom. And I would practice reading the news."
Three years later, she finally found an event suited to her skills: a speech competition. The judges happened to be two of the guys from the station. "At the end of the contest they came up to my mom and said, 'Oh my god, your daughter loves to talk.' And my mom was like, 'I know! We can't get her to shut up!' And they're like, 'No, this is a good thing!'"
When she was 14, they hired her to report school news and sports, and every week she'd leave class early to interview teachers and coaches. Back then, her own Delilah was a Portland rock DJ who went by Adrian Harris. She drops her voice to imitate his baritone: "The Nightstalker on KGW Super 62." His show would often play at her bedside. And how strong was the bond between host and listener? "Later I married him and had his son!" she blurts out, laughing. (She didn't make the connection until after they started dating; by that point he was back to being a newscaster named George.)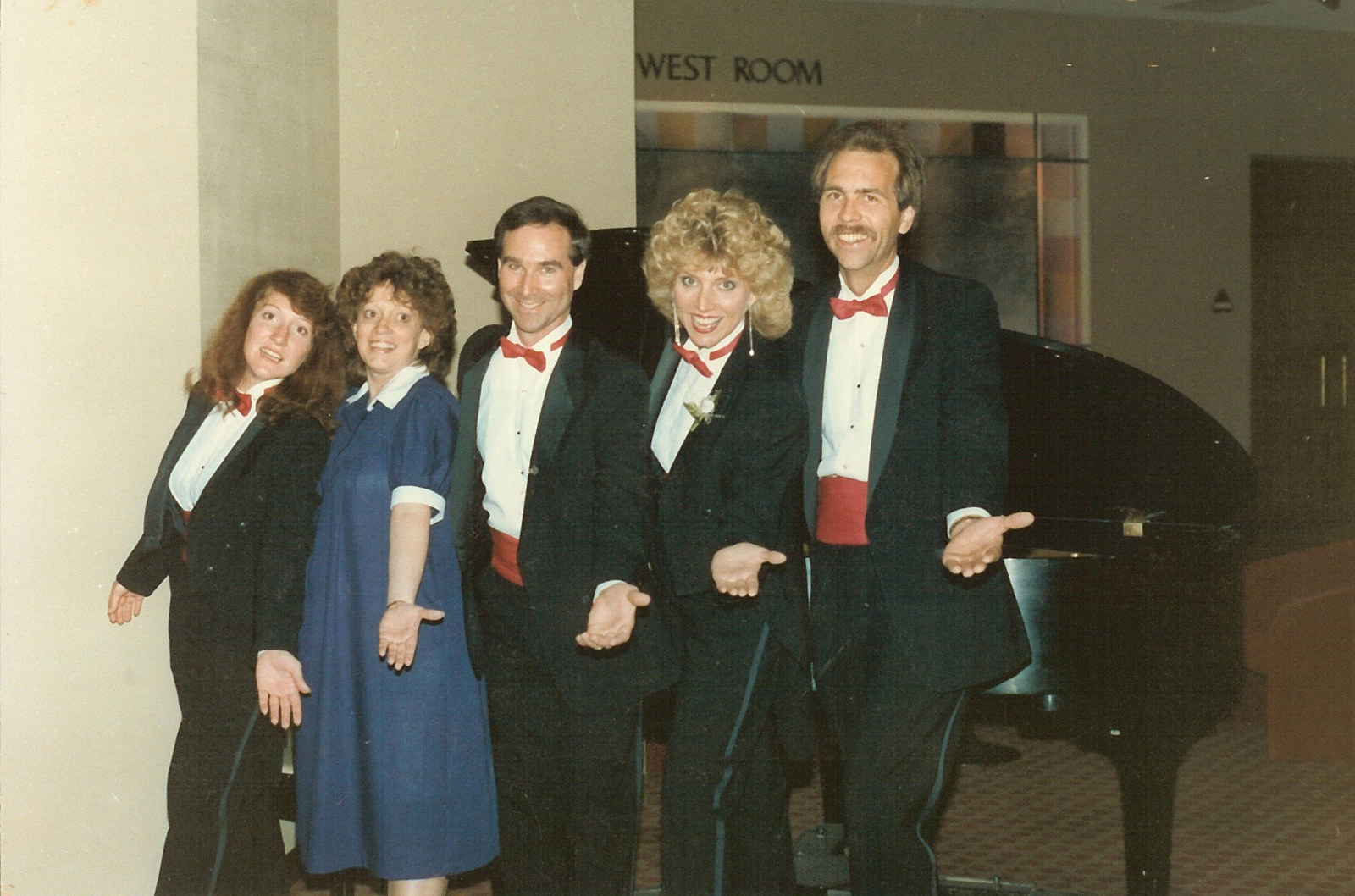 Seattle's KLSY hired her as an evening DJ in 1982, and she came up with the concept for her current program two years later, while on 10-day maternity leave after the birth of her first son. "I just kept giving [my boss, a woman named Chris Mays] proposal after proposal after proposal of ideas to do something unique, something that had never been done before. One of my proposals was that at night I do a show for and about women's health, talking about breast cancer." Her grandma was battling the disease, which remained taboo. "You weren't allowed to talk about it on the air. It was called 'women's cancer.'"
Back to the drawing board. "Somewhere in my files I gave my last proposal to her. And she wrote on it: 'Dana' — Dana was our general manager — 'here's another damn proposal from Delilah. What are you gonna do with her?'"
They solved their problem by giving her the show. Answering phones at the station, Delilah realized that when listeners called to request songs, they also shared remarkable stories. These, she believed, ought to be played on the air.
"Casey Kasem, he had shout-outs and stuff, but those were focused on requesting a specific song," she explains. "You didn't get the why. … I had never heard anyone doing what my show does, which is put the focus on the human condition — whatever you're going through, good or bad, right or wrong, straight or gay, whatever. That human experience is the meat of the show."
Lights Out, as it was originally called, aired from 10 p.m. to midnight. When the ratings came back positive, the network gave it an extra three hours. By 1990, she had the most popular evening show in the region, drawing more listeners than any other DJ at her otherwise struggling station. The station hired a consultant to help break the slump.
"The consultant did a report where he said that Delilah 'is the tail wagging the dog,'" she remembers. "'If you're ever going to have success on this station, you need to get rid of her.' I said, 'You gotta be fucking kidding me! I'm number one, the rest of your day parts suck, so the way to make them successful is to have something crappy on at night?'" Her personality was thought to be overshadowing the rest of the DJs.
"So why don't you hire me and pay me to teach them how to have a better personality on the air?!" She's yelling now, as if the argument is still going on. "There's an idea, huh?" Her voice falls back to speaking volume. "So they fired me."
Even today, consultants sometimes push for her to repeat more songs, or emphasize the positive aspects of listeners' stories. But by sticking to her format, Delilah has managed to outlast almost all of her industry peers. "It always cracks me up when program directors or music directors or companies will say, 'Well, we did research, and we interviewed 25 people in our focus group, and this is what they said.' And I'm like, 'I've talked to 25 people in two hours! I talk to 50, 60, 70 people a night! Five or six days a week!'"
Format switches — when a struggling station suddenly overhauls its playlist from, say, adult contemporary (AC) to Top 40 — would bump her from station to station for much of the early '90s. She moved to Boston, but got fired when the station moved away from easy listening. Philadelphia. Same story. Back to Boston. Fired again. And then Rochester, where she lived alone and recorded the show while her husband and son remained in Massachusetts. Finally, it clicked, and soon Delilah After Dark, as it was called at the time, entered syndication; stations around the country decided they would be better off broadcasting Delilah than creating programs of their own. Twenty years later, you don't even need a radio to hear Delilah's voice: The show loops night and day on the iHeartRadio app. Some have predicted that devices like this will make FM radio obsolete, but as Delilah's numbers remain steady, she has come to the conclusion that the opposite is true.
"In the palm of your hand, you've got computers that link to satellites, that check your heart rate and take your pulse," she says. "We've got all these other ways for people to reach out, and yet people report they're lonelier and less satisfied with life than ever. The more tools for communication we have at our disposal, the less people are communicating, and the more they turn to me. It's really an odd dynamic."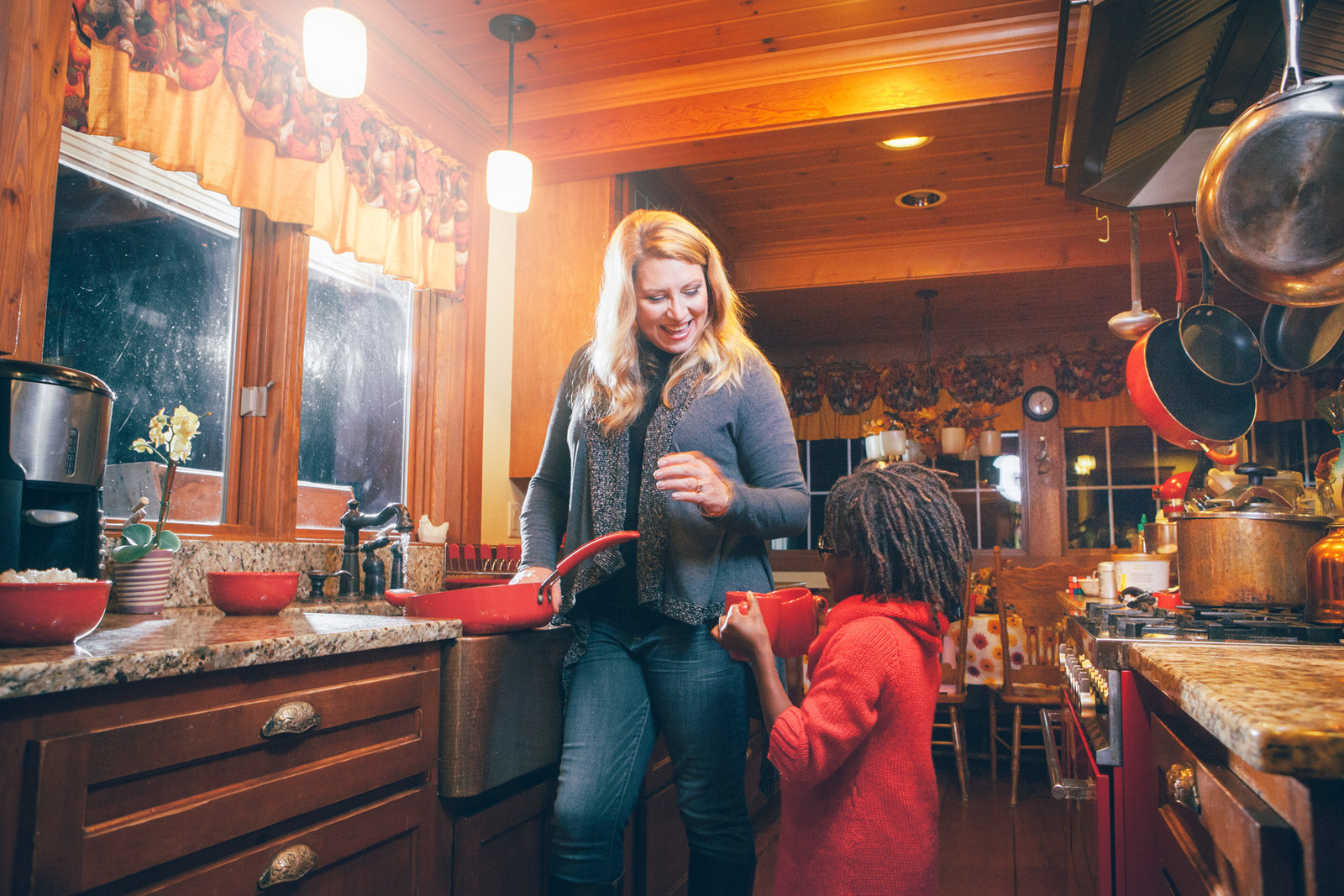 In 1997, Delilah sold her syndication rights to a company in Seattle, jumping from 12 stations to over 100, and moved back to the 1,200-square-foot house where her sister had lived during her years on the East Coast. The farm she lives on today encompasses 55 acres, and its residents include 21 goats, 500 chickens, two emus, two pigs, nine horses, five sheep, a zebra named Xena, three African geese, seven dogs (only two of which are hers), and five baby goats who will wear tutus to Under The Big Top, the Halloween blowout scheduled for the weekend after my visit. The farm, maintained by friends, grows more than 20,000 pounds of corn, potatoes, apples, you name it, each year. The family's leftovers feed the aforementioned beasts. The manure then helps grow the next crop of plants. Extra eggs produced by the chickens are sold to benefit the agriculture program Delilah has built through her Point Hope charity in Ghana.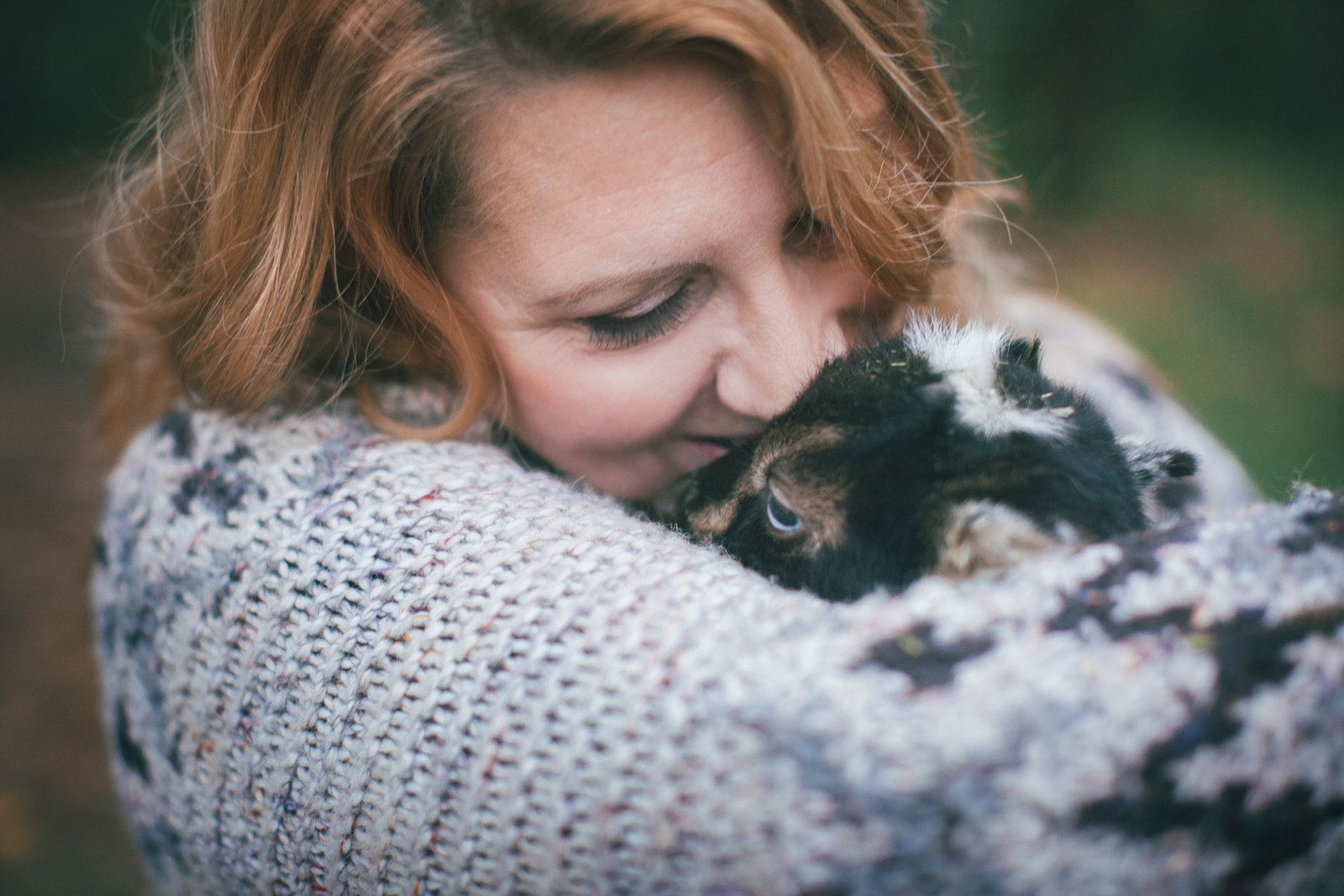 The circus theme, an exaggerated interpretation of regular life here, explains the 7-foot-tall cutout giraffes sitting outside the garage. A formal invitation advertises "games, prizes, exotic animals, clowns, cotton candy, rides, kettle corn, a kissing booth [and] a chilliest dog bar"; as Delilah walks me through the property, she points out the location for every one. She also uses a power drill to peel an apple, explains how chickens can protect fruit trees, and takes me inside a small cabin purchased from the county and relocated onto the farm. "If I weren't in radio, I would spend my full-time life teaching organic farming," she says, approaching the goat house. "If you go and stand there five minutes, they'll climb all over you."
There are also black beans and cows, which, combined, make the taco filling Delilah insists I taste as soon as we walk into her house. Facebook friends who live near Seattle can purchase the meat for $6.50 a pound; it's delicious, as are the heirloom cherry tomatoes that appear next to it on my plate. Delilah calculates that between her children and countless guests, she cooks about 9,000 meals per year. (She loves a good party, but was never a partier: "I never smoked. I ate it once in brownies and I didn't know. ... I don't really need chemicals in my bloodstream to have wicked fun or to be wicked stupid.")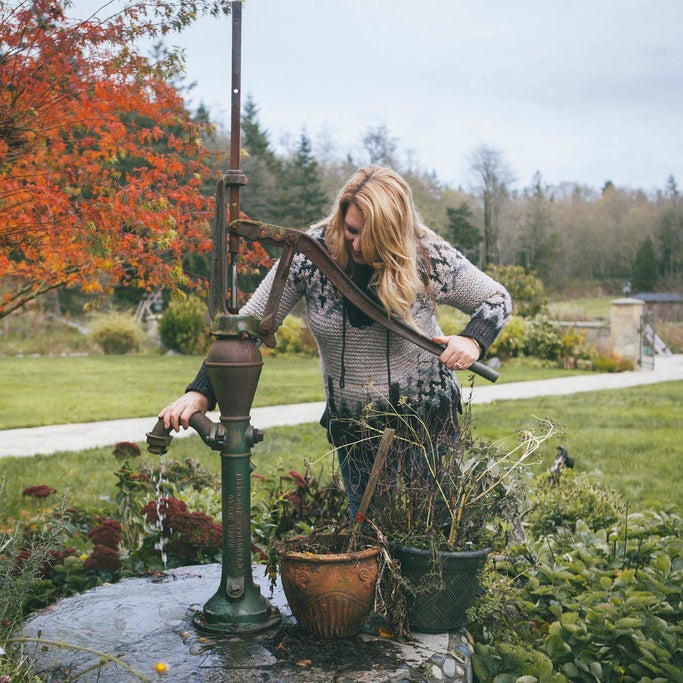 As we eat, her son Zack shuffles into the kitchen. The reserved high schooler wears his hair over his ears and until recently kept a pair of dubstep posters on his bedroom wall. Later, I wonder what Delilah would have thought of her show when she was Zack's age. "I'd think I was pretty corny," she admits. And now? "I think I'm very corny. And maudlin sometimes. But I am who I am. I was corny at 16, I was just cooler. Now I don't even bother trying to be cool. … If you listen to the show for any length of time at all, I hope it doesn't take long to figure out I'm pretty real."

Zack's brothers and sisters range from age 7 to 36. Delilah gave birth to three and adopted the rest from Ghana or through the foster care system. (One son, Sammy, died in 2012.) "I don't really know anything else, but I think it'd be lonely growing up in a more 'normal' family," Zack's older sister Shaylah tells me two days later, after her mom commandeered her to be my Seattle tour guide.
Delilah's family has a word for these situations where they give their time, happily, but at her behest: "voluntold." Shaylah was also voluntold to run the kissing booth on Halloween, for instance, though I suspect that Zack's plan to scare the hayride by zip-lining through the woods in a lion costume might be an old-fashioned volunteer.
These two are the children from the second of Delilah's four marriages. Some suggest that the host's romantic failures make her a bit of a hypocrite, but these breakups have only further endeared her to listeners. By speaking about them on air, she's encouraged her faithful to do the same. Tonight, when Jennifer, a single mom, vents about the challenges of raising a baby alone, Delilah knows just what to say: "You can either look at yourself as being cheated that his dad isn't a part of his life..." She pauses. "Or you can rejoice that God has blessed you with wonderful people to help you raise your baby...WITHOUT A JERK INTERFERING!"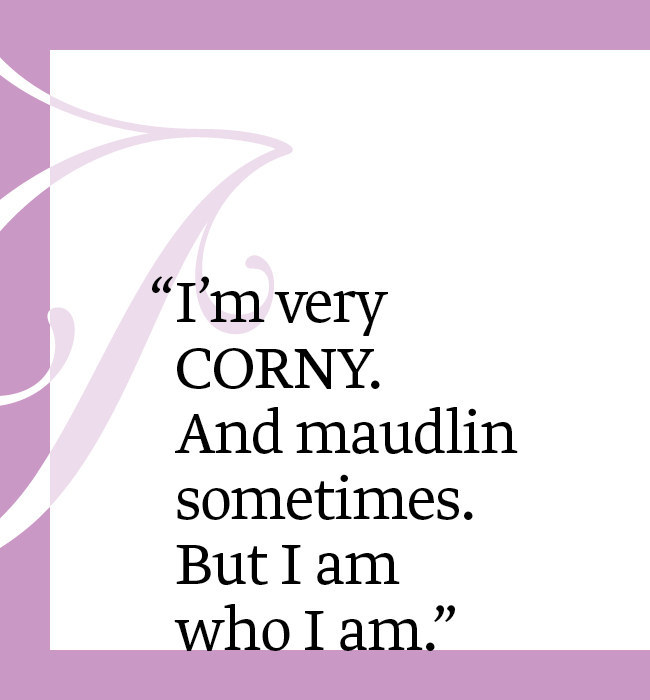 Everywhere in her life, Delilah strives to be the link between independent people who otherwise would be living separate, perhaps lonelier lives: Her daughter Blessing, adopted from Ghana, would never have met Kimmy, the woman who helps cook our tacos; her producer Janey, whom she stole from Boston, never would have joked with her daughter Lonni during breaks between callers, who themselves would never hear each other's stories if not for a host to encourage and air their otherwise unspeakable emotions.
She closes each show by encouraging listeners to slow down and love somebody, and this message appears alongside her own mishaps in each of her three books: Love Somebody Today, Love Matters, and Arms Full of Love, all of which sold over 100,000 copies. You might say that they share a theme. Her favorite Bible verse is 1 Corinthians 13:13: "There are three things that last forever: faith, hope, and love. But the greatest of these is love." This sort of love — agape in the Biblical Greek, deep affection unbound by romantic attachment — means everything to Delilah, a devout Christian who doesn't identify with a particular denomination. Behind the mic, she tries to send so much of this love into the world that her listeners have no choice but to pass it on.
"People who don't know me or don't really listen to the show that much think that it's just about relationships, just about dating," she says as we return to her barn. "And it's got very little to do with dating, you know? Maybe one in five calls is about dating or romance. It's about kids and life and letting your neighbors' kids play in your yard and praying for your daughter as she's going through addiction and being there for your family and encouraging each other and recognizing that, you know, shit happens."
So how does she pick the perfect song? The process starts with a system called NextGen, the iHeartRadio network's internet database of just about every track that can be played over the air. NextGen sorts these the way a program like iTunes does — artist, album, title — but Delilah breaks them down further: Their categories include love songs (Extreme's "More Than Words"), make-up songs (38 Special's "Second Chance"), breakup songs ("I Will Always Love You," Whitney or Dolly), moving-on songs (the Moody Blues' "I Know You're Out There Somewhere"), sisterhood songs (Carole King's "You've Got a Friend"). Things like that.

Her producer Janey sees every song request at the auxiliary Seattle studio, where she works alongside four other producers, two engineers, and a handful of other employees, many of whom have known Delilah for years. Janey's studio-within-a-studio, one of six rooms within the 2,000-square-foot premises, is arranged to mirror that of her boss: She sees and hears exactly what Delilah sees and hears, and if a call is compelling enough to broadcast, she quickly edits it to under three minutes. When Delilah highlights the song she wants, Janey either accepts it or calls Port Orchard — it's her job to make sure they produce playlists that will satisfy the program directors at radio stations around the country. She's the one who works with record labels and studies testing data to learn how different songs are performing.
"We insult each other, call each other silly names," says Delilah, describing the nature of these calls. "She has to balance the music, so if we just played a country crossover song I can't play another one. She's constantly minding the science of it, while all I care about is the art of it. And it's a delicate balance."
In the last decade, the music played on adult contemporary radio has gradually become faster, something Delilah attributes to middle-aged women's embrace of pop stars like Pink and Coldplay. The trend has sent Delilah's own playlists up-tempo — thus cutting into the sappiness quotient and doubling the number of insults sent back and forth with Janey.
The producers' hardest task is dealing with how the music has not only changed but multiplied. When the pair started working together in Boston, there was one feed, one broadcast. Now there are six. If you're in Houston, you may be tuned to Sunny 99.1, unaware that your Delilah show includes more country songs than the one aired in New York City on 106.7 Lite FM, which skews pop. And neither of those stations get the version that's heard on, for example, L.A.'s Christian station, 95.9 ("The Fish"), which also airs the prayers Delilah occasionally says for her listeners.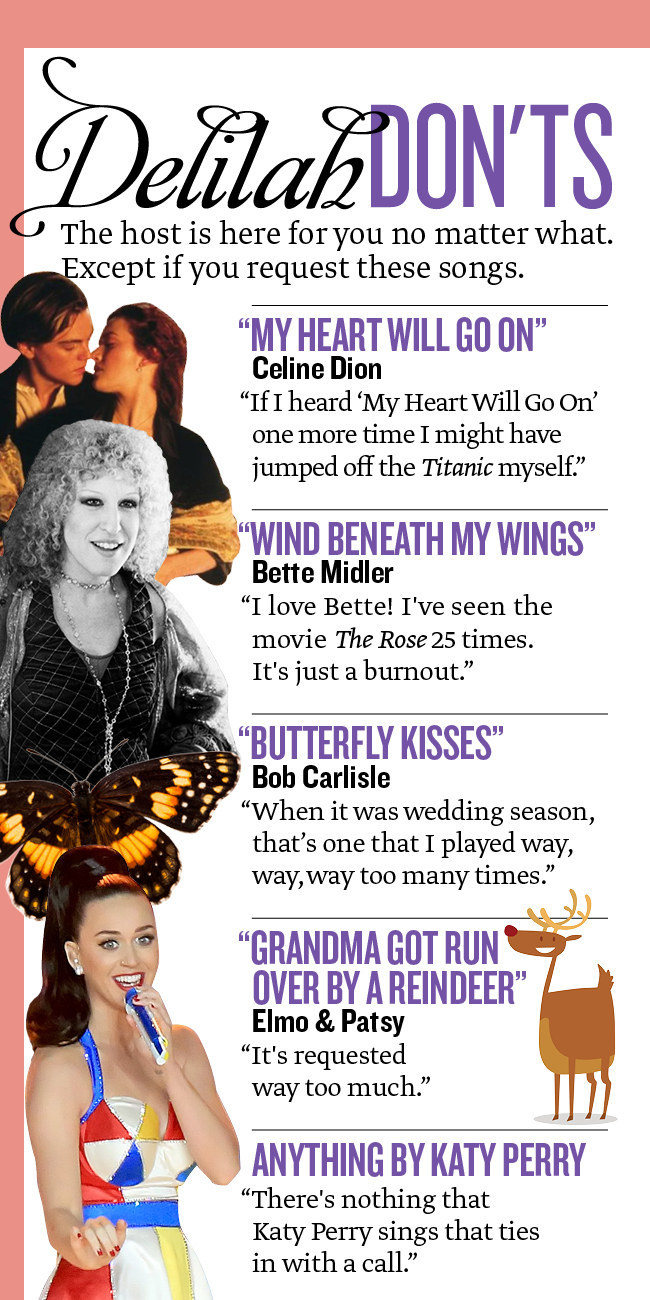 Delilah plays 10 songs per hour — she chooses the five that follow calls; the other five differ by format, each of the above stations receiving tracks that fit their typical playlists. The country stations get all country, the AC stations get the records trending in AC, Christian music for Christian stations, and so on. In Seattle, the day staff selects this music before the show; at night, the five producers arrange it to fit alongside calls, ads, bumpers, monologues, and the rest of the music — an audio puzzle in which the pieces must be combined to fill exactly an hour, every hour. The staff expanded most rapidly after the show entered syndication, and the subsequent specialization gave the boss more time to spend with listeners.
The process becomes even more complex during the holiday season, when Delilah's ratings may increase by a quarter or more. In July, the staff begins to research new Christmas albums that will come out later in the year, and they begin to provide actual Christmas music on November 1. But the show's affiliate stations abide by their own schedules. Some take it right away. Some wait until after Thanksgiving. Some wait until after Thanksgiving but only want one-fifth Christmas songs. Janey et al. have to account for every possibility, thereby leaving Delilah free to choose which of her 30 versions of "Silent Night" is best-suited to the story at hand.
And how does Delilah, sitting here in casual clothes and liking friends' Facebook posts while she takes calls through a headset, make these choices, pick the songs — not as a technician but a dedication maestro? It starts with a mental database of hits that goes back to her father's country music and her mother's Sinatra. "I am not able to sing lyrics, but I'm able to remember them well. So when I hear a song that lyrically speaks to me, it goes into a great vault in my mind," she says. "So if you tell me a story or a certain phrase that sticks in my heart, I'll start singing a song that goes with it."
Among today's biggest artists are Train, Dion, Groban, Bublé, and Whitney Houston. "There are some songs that are just so damn good they go well with any call. Anything Michael Bublé sings — even though it's current and contemporary — will probably tie in to a call. There's nothing that Katy Perry sings that ties in with a call, though. Pink's got some great stuff we can tie in with calls."
Bette Midler's "Wind Beneath My Wings" remains Delilah's most-requested song, even though she hasn't played it in years. "If I never hear that song again, it will be too soon," Delilah says, noting, "I've seen the movie The Rose 25 times." Bob Carlisle's "Butterfly Kisses" and Celine Dion's "My Heart Will Go On" have been similarly skunked: "During the Titanic era, if I heard 'My Heart Will Go On' one more time I might have jumped off the Titanic myself."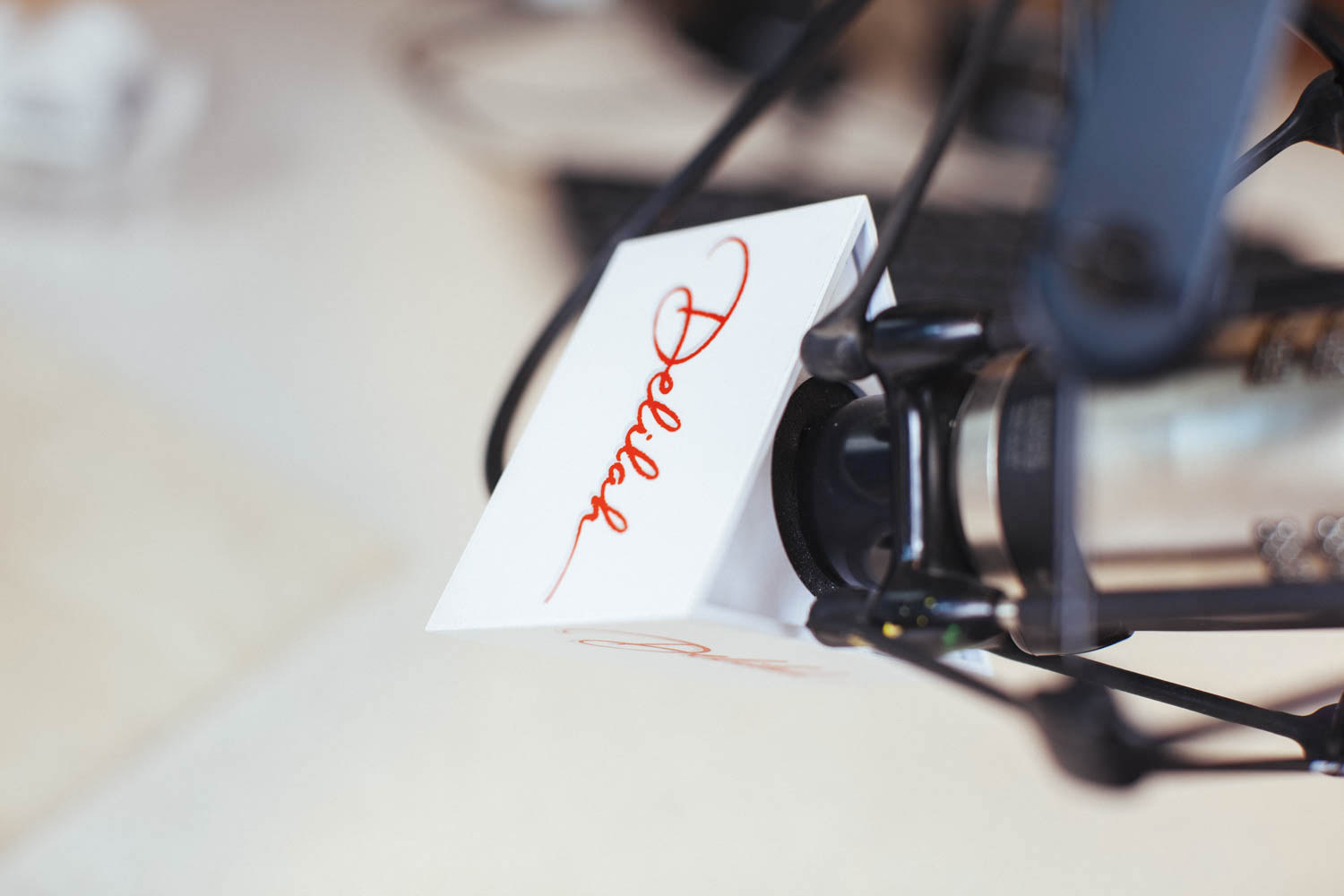 Sitting in the studio, listening to call after call, not only unedited but unfolding in real time, no sappy love songs to relieve the emotional tension — it's intense. I keep thinking back to the woman who'd taken her husband off life support, the loneliness she felt and the respite she'd been seeking. When older people admit that they're lonely, Delilah will ask if they have any nieces or nephews. This woman did, but her answer was crushing nonetheless: "They just say, 'I love you.' They don't listen."

Delilah, who got her first radio gig because she wouldn't stop talking, will always listen. And after 32 years of doing this, she knows not just exactly what to play but exactly what to say.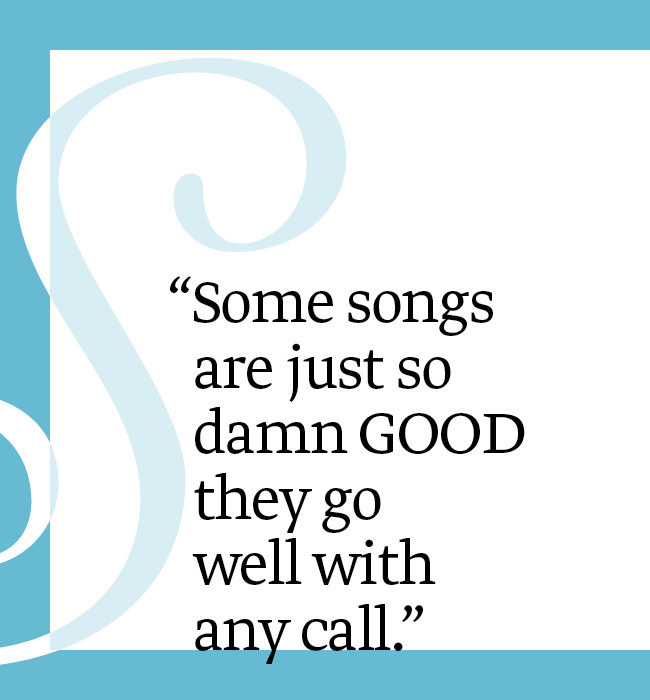 "You must feel like half of you has gone to heaven and the other half is here missing it. When you've lost somebody that you've spent your whole life loving, there's nothing that can be said. All that can be done is hug you and hold you and let you cry. And if I were there, I would give you a big hug and I would let you cry. And then I would ask you every embarrassing, silly story that you can recall of you and your hubby. All of the ridiculous things that you two said or did that made you wet yourself."
I first listened to Delilah on drives through southeastern New England, where most people I knew assumed she was a local star broadcasting from Providence or Hartford. Delilah was recently dropped by her Seattle affiliate after another format switch, so back in the city, on the other side of the Puget Sound, I open the iHeartRadio app and I listen on my phone. Finally, some music. Rachel Platten's "Fight Song" right away, then Maroon 5's "Sugar," likely one of the five-per-hour not chosen by the host. After the commercial, the next call is a new one — one that was either held from yesterday or recorded as I took the ferry back from Port Orchard. The caller is a young woman who wants to tell Delilah that she's found her passion leading something called horse therapy, helping troubled kids get well by putting them on the back of a mare. You won't be surprised to learn that Delilah loves the idea.
"I get so many calls from people saying, 'I'm bored, I'm lonely, I need to do something with my life,'" she says. Her voice is in the near-shout she uses when she's making a particularly important point; this feels like the one she's been trying to make all day. "How can you be bored? There's so many people that need you and need your affection! Go volunteer! Go do something with yourself!"
Delilah cuts the call here, and a delicate piano riff introduces the song she's chosen. "I believe that children are our future / Teach them well and let them lead the way." It's Whitney Houston's "The Greatest Love of All." What else could it have been? ●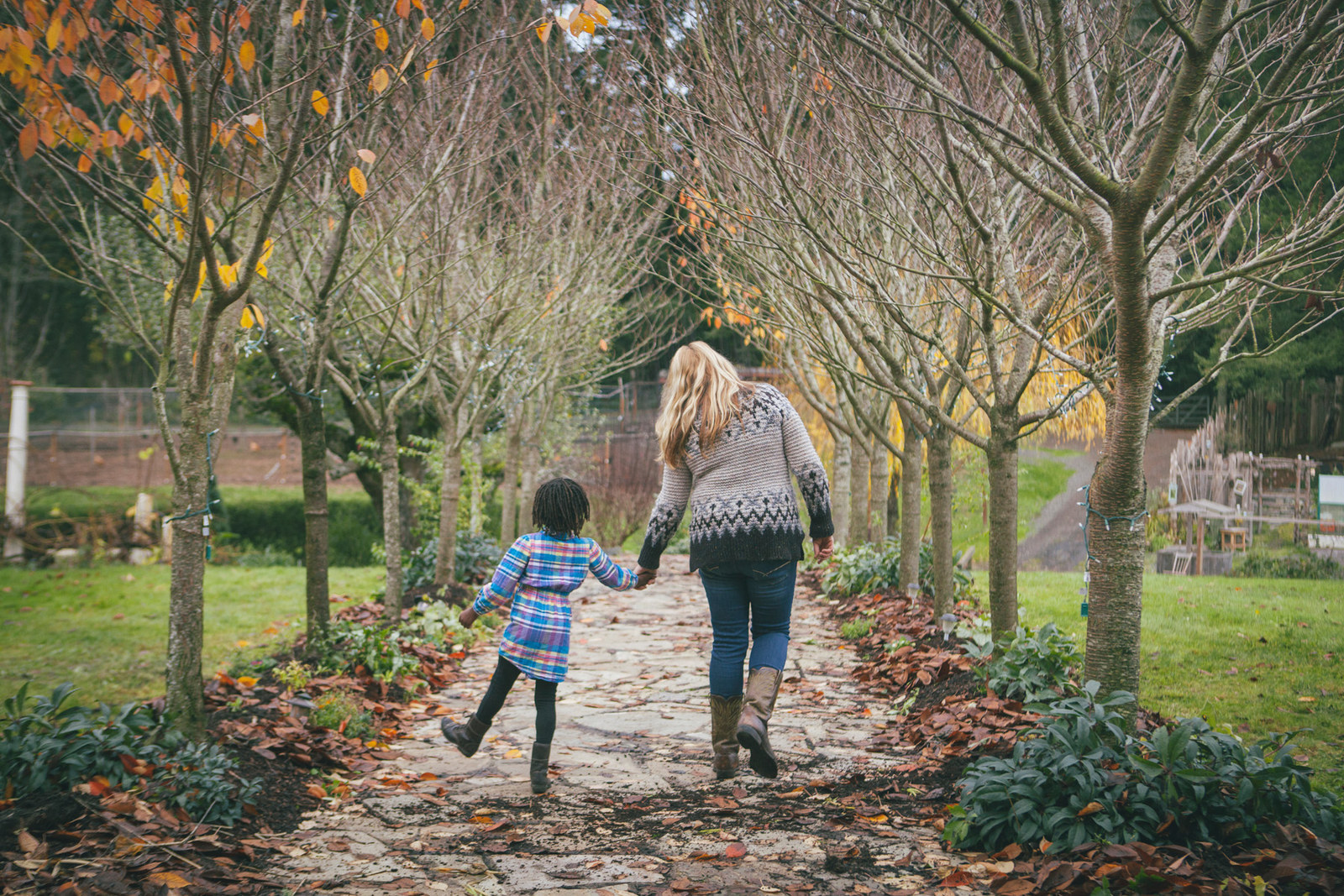 The BuzzReads newsletter: Making your inbox infinitely more interesting every Sunday morning. Enter your email address to sign up now!