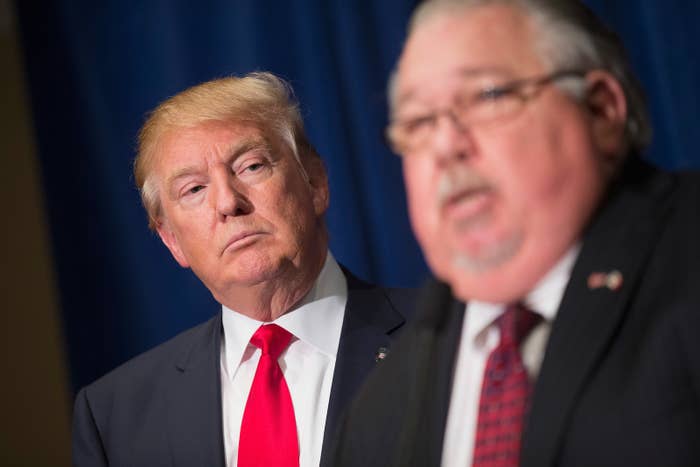 Donald Trump's campaign co-chairman Sam Clovis said Monday that if his son had spoken about women like Trump did in a leaked 2005 audiotape, he would "have taken him to the woodshed. Make no mistake."
Speaking in a wide-ranging interview on a Maine radio station, Clovis denounced Trump's comments about groping women and admitted that they hurt him in the opening of Sunday's town hall against Hillary Clinton. "I thought the first 20 minutes or so was pretty rough," Clovis said. After the debate shifted and Trump began to ramp up his attacks on Clinton's record, however, Trump "dominated" the evening.
The campaign co-chairman expressed uncertainty if more explosive tapes would be released before the election: "I don't know if we're going to have more of these tapes come in or if there's going to be more of this type of activity," he said.
Clovis also appeared to break with campaign manager Kellyanne Conway, who called Trump's threat to "jail" Hillary Clinton for her email practices a "quip" on MSNBC's Morning Joe Monday.
"If Mrs. Clinton wasn't Mrs. Clinton, she'd be wearing different clothing and she'd have a different residence right now," Clovis claimed.