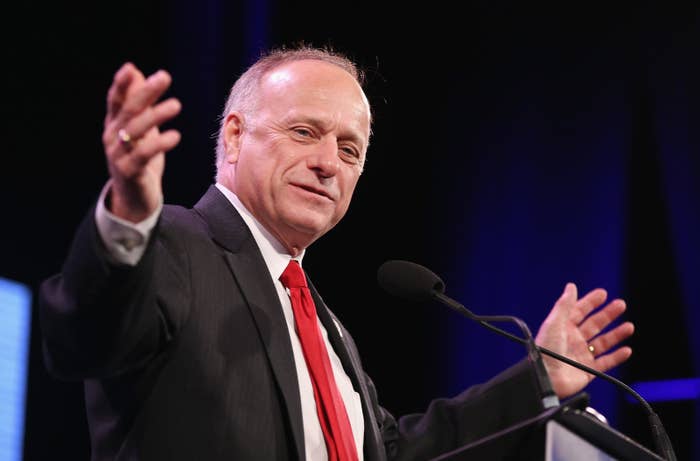 Iowa Republican Steve King pledged on the eve of the election that the House of Representatives will launch an investigation into the FBI's probe of Hillary Clinton's use of a private email server and FBI Director James Comey's decision Sunday not to bring any new charges against Clinton.
"If Hillary is elected president, the House of Representatives — particularly the Judiciary Committee working in conjunction with Government Reform Committee —will have to go back and comb through all of this and investigate the investigation and the investigators and Hillary Clinton," King told Newsmax's Steve Malzburg.

King, one of the most conservative members of the House, said that when he first heard Clinton would not face charges over her handling of classified information he remarked, "Oh boy. Now we have to investigate the investigators."
King also suggested without evidence that President Obama had pressured Comey not to charge Clinton and took aim at Attorney General Loretta Lynch for an unplanned meeting with Bill Clinton on a tarmac in Phoenix in July. The meeting has long been the object of Republican suspicion and many GOP leaders, including Donald Trump, have called for Lynch to recuse herself from the investigation.
"It absolutely stinks," King said of Lynch and Clinton's encounter. "She tried to cover it up"